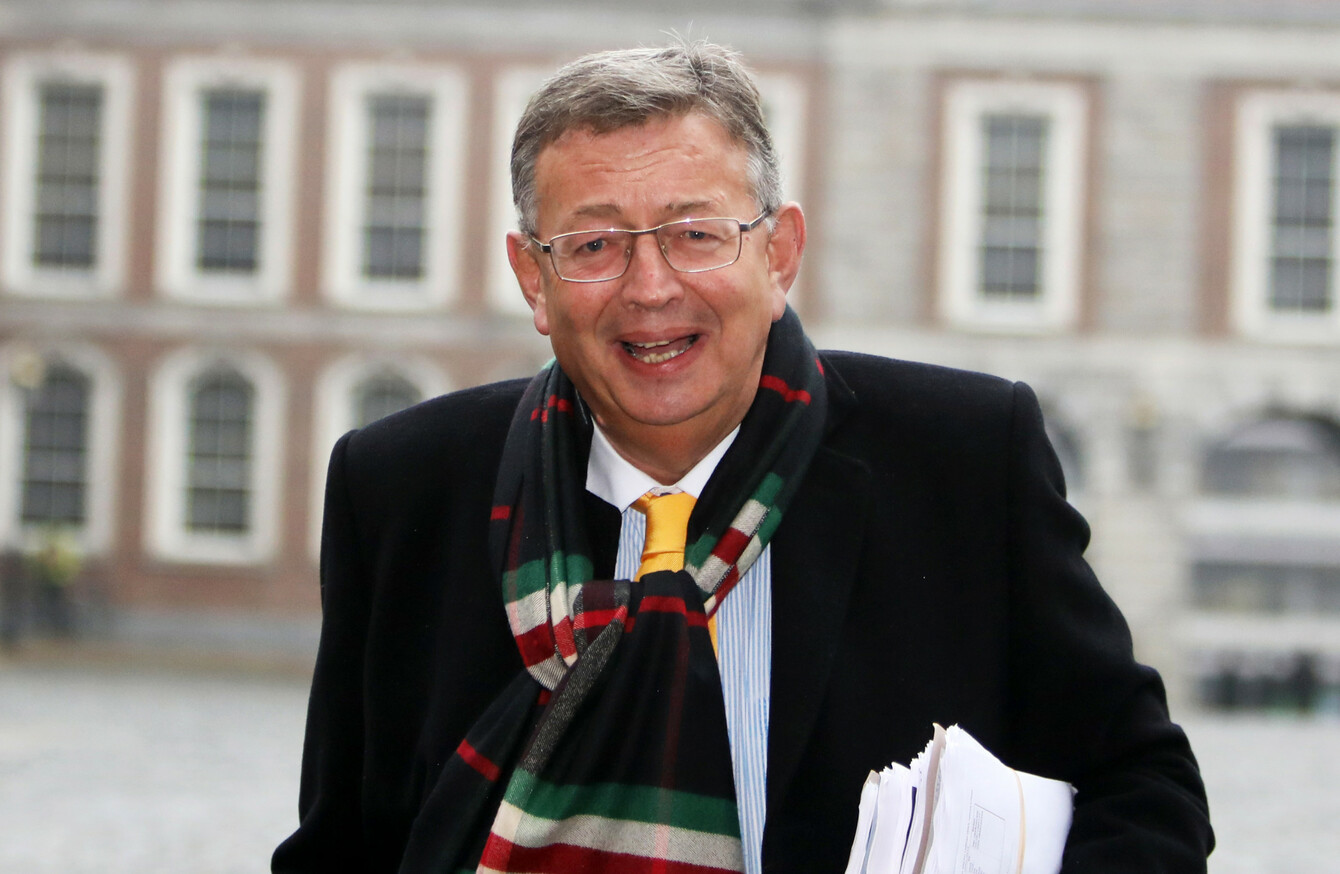 The Tribunal heard more about Gerald Kean's interactions with the gardaí today.
Image: Leah Farrell/Rollingnews.ie
The Tribunal heard more about Gerald Kean's interactions with the gardaí today.
Image: Leah Farrell/Rollingnews.ie
IT WAS INAPPROPRIATE for former garda commissioner Martin Callinan to draft a response for Gerald Kean after whistleblower Maurice McCabe complained about defamatory comments the solicitor made on an RTE programme, the Disclosures Tribunal has heard.
The tribunal is looking at allegations that senior gardaí were smearing the whistleblower to politicians, journalists and others.
Detective Superintendent Frank Walsh, who worked as private secretary to the commissioner, met with Kean on 12 February 2014, two weeks after Kean criticised Sergeant McCabe on the Marian Finucane show.
Detective Superintendent Walsh said he had "a good professional working relationship" with Callinan, and that the commissioner was a hard worker, in the office daily from around 7am until late in the evening.
The tribunal heard that the letter from Kean, which enclosed a copy of the complaint from Sergeant McCabe, along with handwritten and typed copies of a draft response prepared by Callinan, were not added to the file on McCabe kept at Garda HQ.
Walsh met with Kean and conveyed the draft response to him, and four paragraphs from the draft were included in the reply which Kean sent to Sergeant McCabe, the tribunal was told. No letter was sent by post to Kean.
"Somebody looking at this might think it was a matter that was being swept under the carpet so nobody could see what happened," tribunal barrister Patrick Marrinan SC said.
Walsh said this was not the case.
Walsh said he was not aware that Kean and Callinan had spoken before the solicitor appeared on the Marian Finucane show. The programme aired shortly after Callinan had appeared before the Dáil Public Accounts Committee to answer questions about penalty points cancellations.
Tribunal chairman Mr Justice Peter Charleton said it was "really, really, really strange" that the commissioner would prepare a draft letter in a private matter between two citizens.
Walsh said Callinan expressed his view that the matter was inappropriate for him to reply to, but was anxious to do something for Kean, who was supportive of An Garda Siochana.
Walsh said his meeting with Kean was not "clandestine", and the fact the letters were before the tribunal showed there was no attempt to hide them.
"The fact it is before us today shows it was never meant to be covert," Walsh said.
"The commissioner never told us. You never told us. Mr Kean never told us. It took counsel rooting through tens of thousands of documents to find it," Mr Justice Charleton said.
"The documents were kept in the commissioner's office but I don't know which file they were on," Detective Superintendent Walsh said.
The tribunal has adjourned and will resume on 30 April.