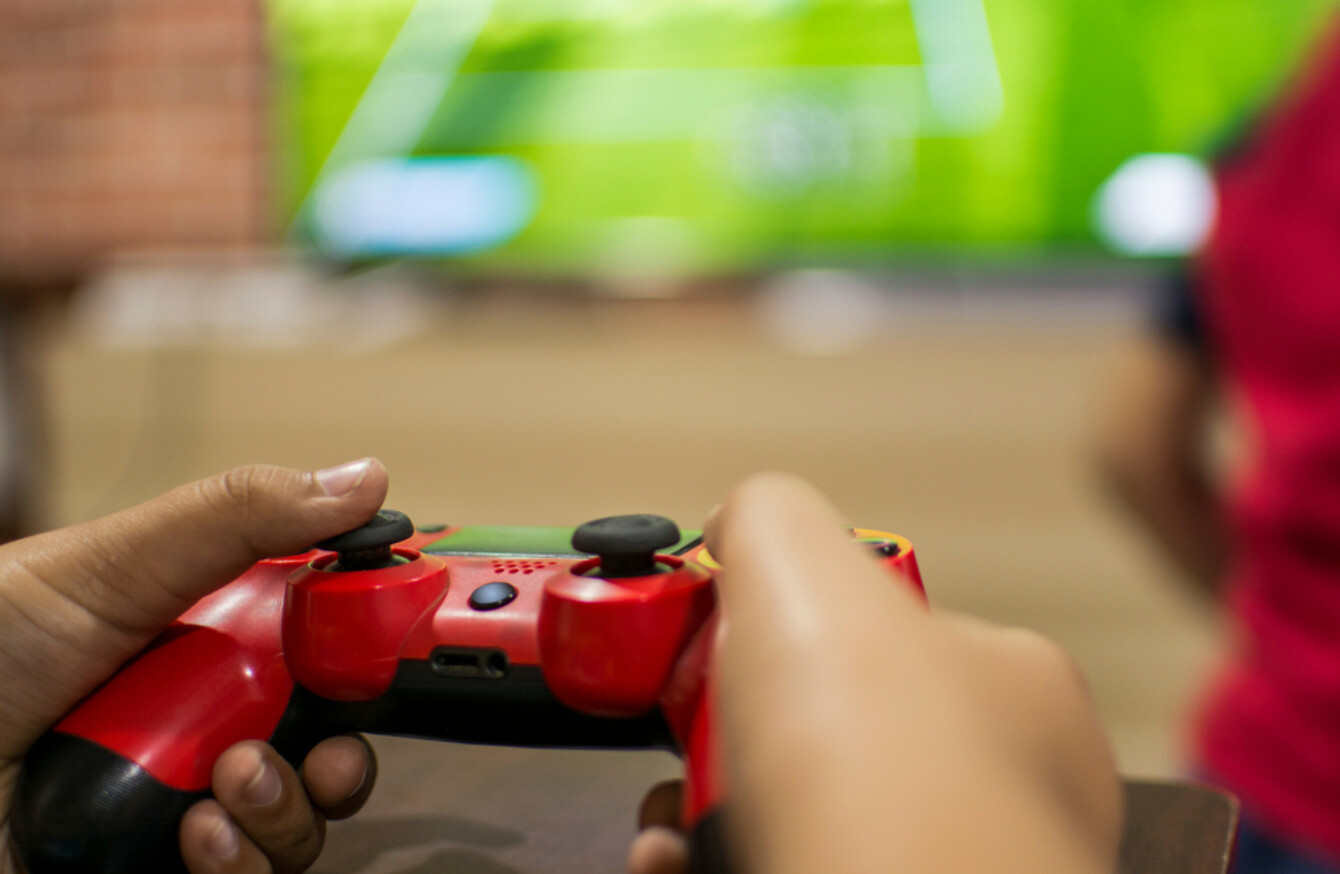 Image: Shutterstock/Kuldip Singh Ubhi
Image: Shutterstock/Kuldip Singh Ubhi
EACH WEEK IN our series, Am I Being A Bad Parent?, we hear from a reader who can't figure out what to do about a tricky parenting situation.
To get a balanced view, we put the dilemma to a group of Irish parents, keeping things anonymous to encourage honest answers.
Technology is a tempting attraction whatever your age, but as a parent it can sometimes be concerning to see just how much time our kids invest in smartphones, video games and screens.
This week, one reader is wondering if she's being counter-productive by giving out to her sons for using screens instead of being active.
Have a parenting question you'd like some other mums and dads to weigh in on? Let us know anonymously here!
This week's dilemma
My sons (eight and 14 years) are totally content sitting in their rooms or in the family room playing video games all day and it has me concerned. They have no interest in going outside, and only get moving when my husband and I drag them out for a walk. They're a healthy weight for their height, but I'm worried about them developing bad habits. If it was up to them, I don't think they'd leave the house at all. I find myself getting angry with them over it, but I know that's not the solution. Am I being unreasonable to give out to my kids for not being more active, even if it's in their best interest?
Our anonymous readers' responses
You're being unreasonable by giving out to them. Offer them an alternative option to screentime. If you have any interest in sports, bring them along with you to sporting events or the club that you are a member of and try and introduce them to an activity. Even if they're not playing, at least they're not sitting on the couch. If they watch football on TV, bring them to a football match. Also, the other question is are they doing activities in school?  If they are doing physical activities in school, then maybe they don't need to do more when they're at home. 
Yes, you are being unreasonable. Giving out alone isn't going to have any effect, other than making your sons think that you are unreasonable. Based on my own experience I would say that (a) I doubt it's unusual for eight and 14 year olds to be mainly interested in games consoles to the exclusion of everything else, and (b) I think that giving them an alternative activity, even if it's somewhat enforced, is likely to pay dividends down the line. Take them for a walk, a bike ride, a sports match, a water park – whatever's available. 
I don't think you're being unreasonable. It's understandable that you're concerned and want to raise these concerns with your kids. I do think that giving out is counter productive, however. It'll upset them and make them feel as if they're doing something wrong by engaging in an activity they enjoy. Instead, I would suggest keeping up the 'dragging them out for a walk' i.e. keep on including some form of activity in their everyday lives. They are young. They'll change as they grow. Don't worry!
It's unreasonable to get angry at your kids if you haven't set any boundaries. Kids that age will rarely get the balance right themselves between physical activity and gaming/screens – it's your job as a parent to set those boundaries and help your kids to understand why too much screen time is bad for them. Encouraging the kids to be more active by introducing them to alternative activities is really important but before that the first step is to curtail the amount of time you allow them access to their devices.  You have to set some limits around the kids' screen time as a first step, because if they find themselves at home and not allowed to sit in front of a screen they'll naturally look to other ways to entertain themselves.
So what's the final tally? Is this reader being unreasonable?
Yes – 3
No – 1
Have a parenting question you want answered? Let us know anonymously in our survey here and we'll put it to the real-life experts: your fellow mums and dads.
Want to win a VIP day out at Winter Ladies Day at Naas Racecourse, with lunch and an overnight hotel stay? Enter here – and don't forget to subscribe to our Family Newsletter below, too!