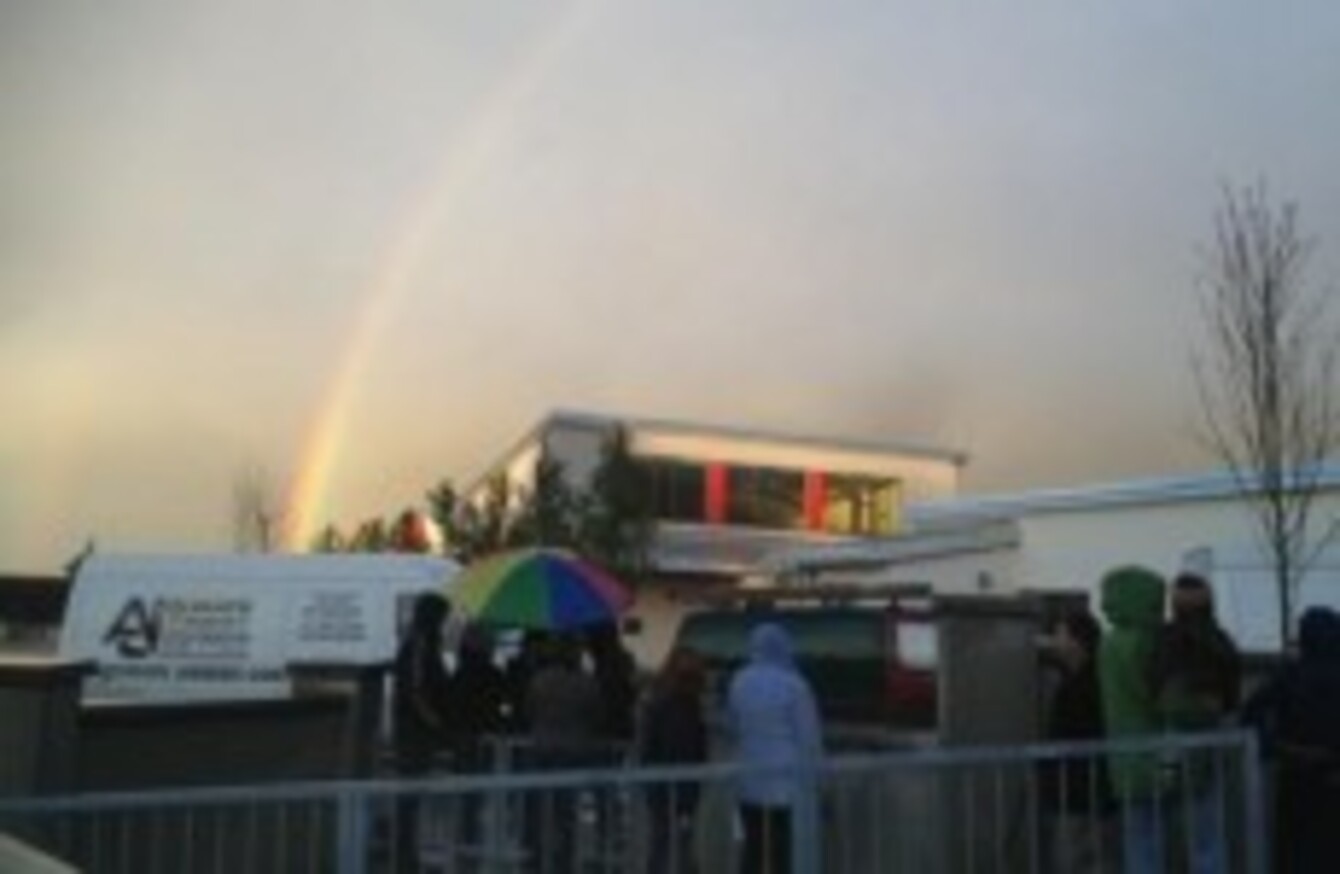 The scene at the school earlier today
The scene at the school earlier today
THE SITUATION AT Kilfinane school, where parents had taken part in a blockade earlier today, is being resolved.
School principal Siobhan O'Flynn said that the builders have come in and are putting back all the fittings that they had earlier removed. She said that they were given a High Court order but that this won't be pursued because they putting everything back.
She said they are delighted to see the situation being resolved. "We are just waiting in the school building with staff waiting until everything is back in place."
Ms O'Flynn said that the builders needed assurance that they would be paid some part of money owed to them "and seem to be satisfied with the arrangement made".
While the blockade was ongoing, Ms O'Flynn told TheJournal.ie that the contractor had began work on the new national school last March after the contractor before that went bust.
She said there had been "rumblings" from some of the subcontractors that they had not been paid but she said that the Department of Education had paid the contractor and there was an issue with the contractor then paying the subcontractors
Earlier today, the Department of Education said it was "deeply concerned to hear reports of damage being caused to Kilfinane National School".
The Department condemns any destruction to school property, especially given the potential to impact on the education of young children. The Department can confirm that all monies due to be paid under the terms of the main contract have been paid to the main contractor.
It said that in general all sub-contractors employed on school building projects are employed directly or indirectly by the main contractor.
It is a matter for all sub-contractors to agree terms and conditions and a schedule of payments with the main contractor as their direct employer. There is no contractual relationship between the Department and the sub-contractors.
The Department said at the time that it is in contact with the school and is monitoring the situation.