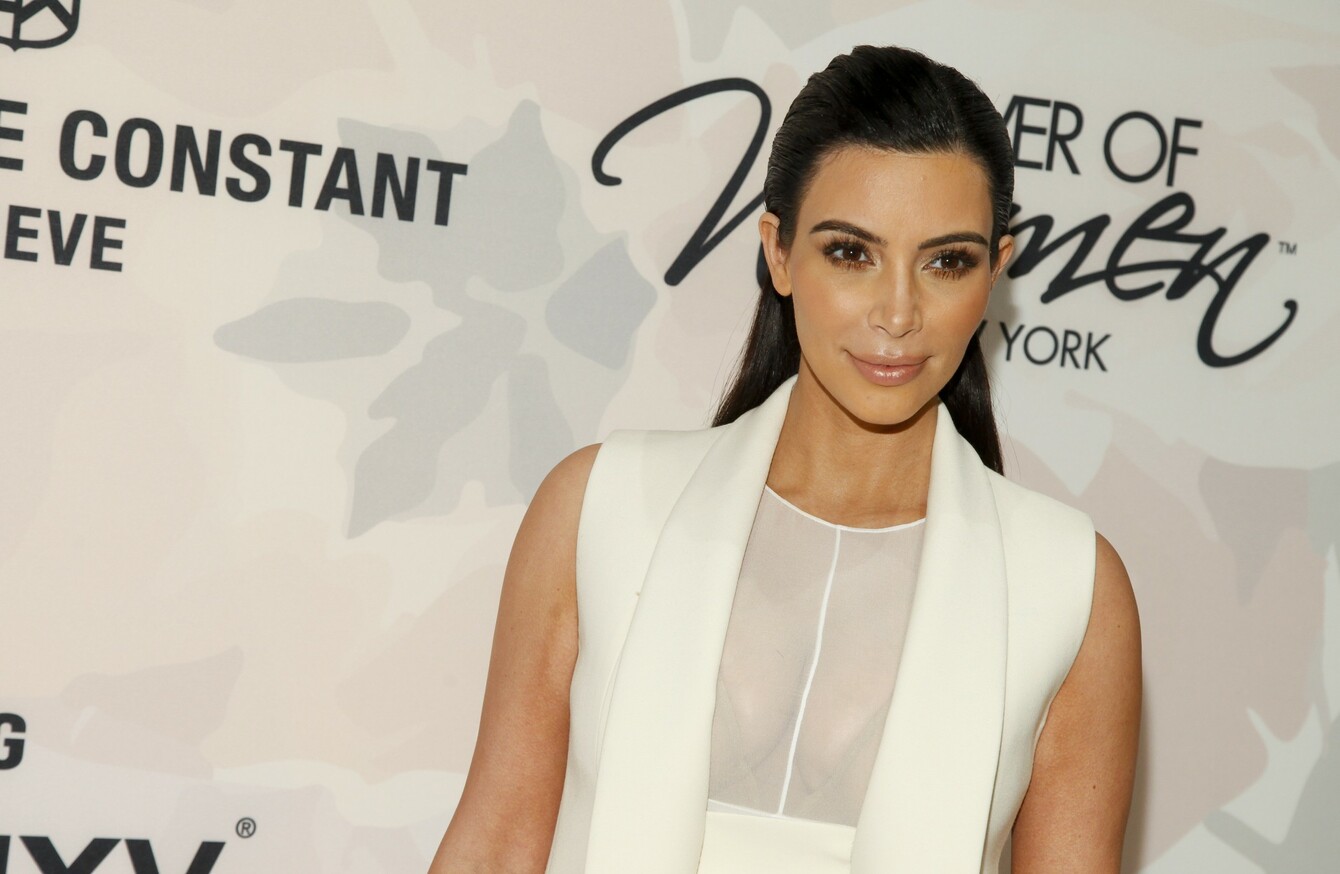 Image: AP/Press Association Images
Image: AP/Press Association Images
A FRENCH JUDGE today charged the alleged mastermind of the spectacular Paris heist in which five masked men robbed US reality TV television star Kim Kardashian of jewellery worth millions, prosecutors said.
The 60-year-old man was among six suspects charged over the 3 October robbery during which the celebrity was bound and gagged at gunpoint, then locked in a bathroom at the luxury residence where she was staying during Paris Fashion Week.
A total of 10 people have now been charged, including five accused of playing a direct role in robbing the 36-year-old Kardashian of jewellery worth some €9 million.
Police began watching the ringleader after finding his DNA at the scene on materials used to tie up Kardashian, leading police to the other suspects, sources close to the probe said earlier.
They said some of the suspects have confessed to their involvement, but would not say which ones.
One of the sources described the five alleged assailants, who range in age from 54 to 72, as "old-school gangsters".
Wearing police uniforms, gunmen first overpowered a night watchman at the residence in the chic Madeleine area of the French capital where the US celebrity was staying.
Two of them then burst into the star's apartment, gagged and bound her and locked her in a bathroom before helping themselves to gems including a 20-carat Lorraine Schwartz diamond ring worth some €4 million.
It was the biggest jewellery theft from an individual that France has seen in more than 20 years.
The oldest of the suspected burglars is 72-year-old Pierre "Pierrot" B., a convicted cocaine dealer who was arrested in a villa in the south of France on Monday.
Another, aged 61 and nicknamed "Blue Eyes", was sentenced in 2003 to eight and half years in jail for international cocaine trafficking after being busted with two tonnes of the drug at a Paris airport.
The ringleader's companion, named as Christiane G., and his 27-year-old son were charged with abetting the crime, with the son suspected of driving the thieves to the scene.