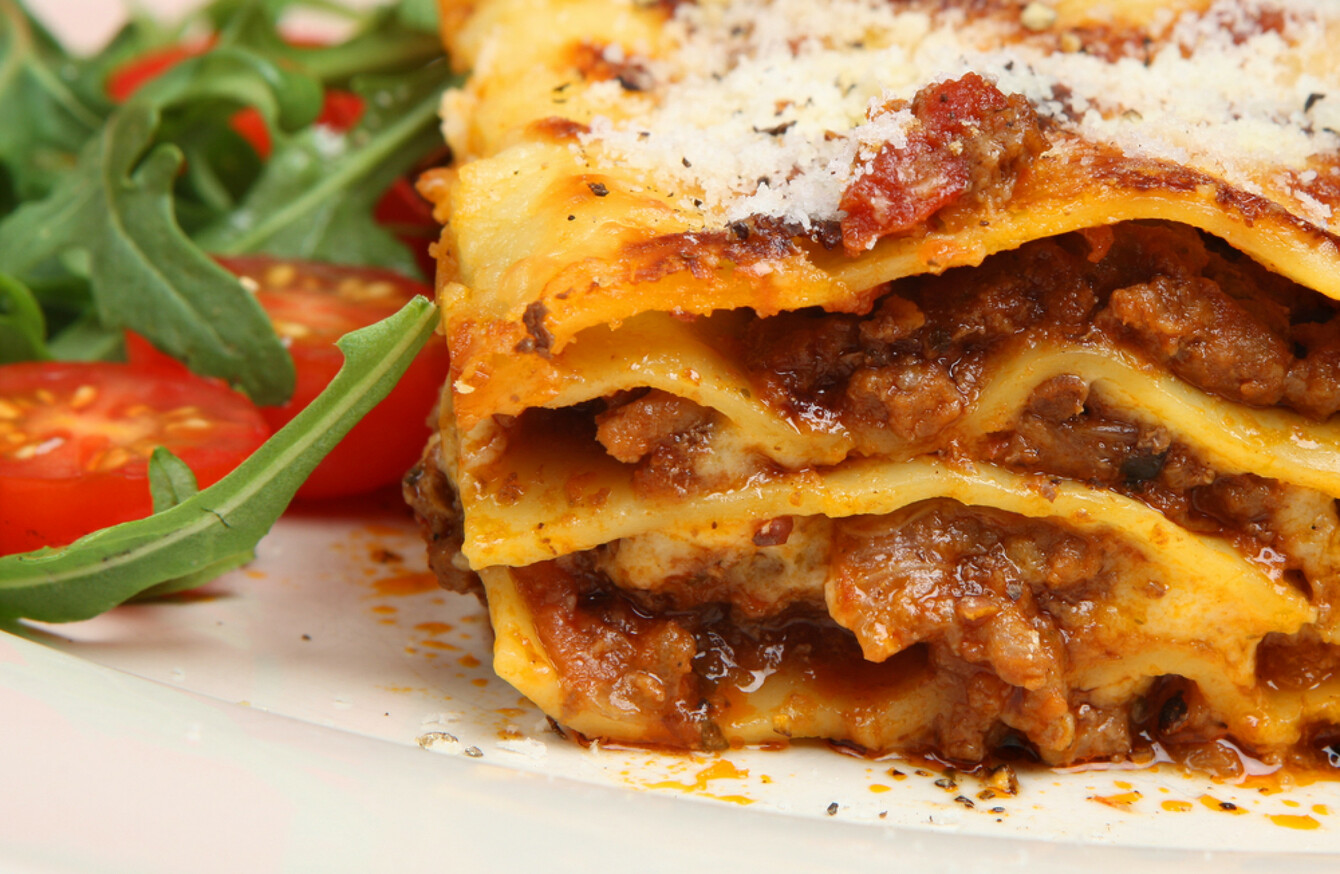 Image: Shutterstock/Joe Gough
Image: Shutterstock/Joe Gough
EVERY HOME COOK has their own kitchen hacks, cheats and traditions, and we want to know yours.
Each week as part of our Kitchen Secrets series, we'll be asking readers to share their cooking tips and go-to-dishes. From the secret to quick-and-easy dinners, to the best way to scramble an egg, we'll have a new question every seven days.
This week, we're asking about go-to dishes for when you just need a bit of TLC…
What's your favourite comfort food to make at home?
As usual, our home cooks had lots to say. If you'd like to join the panel, send us your name and a bit about yourself to food@thejournal.ie! 
Buttery mashed potatoes – with white pepper, not black:
My favourite comfort food would be a pork chop, mashed potatoes, onions and gravy.  I season the chop and grill it slowly to keep it nice and moist. Once the potatoes are steamed, season them with salt and white ground pepper (believe me, using white pepper in mashed potatoes makes a big difference), then a good knob of butter. Once the butter is melted and mashed through the potatoes, add some full fat milk and continue to mash until nicely smooth. Slice a white onion and fry in a bit of olive oil. A very simple dinner but just so nice  on a cold evening in front of the fire!
- Olly Keegan
A cheesy three-egg omelette (with some veg for balance):
My go-to comfort food is a three-egg omelette. All you need are eggs and whatever leftovers you have: a favourite combination of mine is sun-dried tomatoes, goat's cheese or feta, with fresh spinach leaves. Heat some olive oil in a pan. Cook the eggs, swirling with a fork as they set. While the eggs are still slightly runny in the centre, I toss in all the ingredients, then fold in half and cook for another couple of mins. Serve with salad, sautéed potatoes, chips or just toast.
- Jennifer Dillon
One-pot chicken that tastes like 'more':
Aside from the classic shepherd's pie, my favourite comfort dish is homemade butter chicken, a one pot slow cooked meal. Take a casserole pot, add 1kg of chicken pieces (this will serve 6 – 8), a chopped onion, a 400g tub of coconut yoghurt, a tin of coconut milk, 100g chopped butter, plus turmeric, chilli powder and curry powder in equal measure (normally one teaspoon or tablespoon of each), 100g tomato purée, salt and pepper. Put it all in a preheated oven on low (130–140C) for four hours, turning occasionally. Serve with fluffy rice and naan bread. It makes a fabulous plate of 'more' and the kids love it.
- Ross Boxshall 
Homemade lasagne, using a classic recipe:
If I've had a long day and I'm cold/tired/hungry then there's no better cure than a good old homemade lasagne. My husband and I both make this and we could argue that he makes it better… but let's not get into that. We both follow the sacred Silver Spoon cookbook recipe for lasagne bolognese. It is simple, no fuss and a true classic. The recipe serves four happy, hungry adults.
We use fresh pasta sheets instead of making our own, as the recipe calls for, but we do make the béchamel from scratch: 50g butter, 50g flour and 500ml milk plus a pinch of nutmeg, plus Parmesan to make it cheesy for the lasagne. Knowing how to make this simple sauce is essential for any self-respecting home cook. We serve our lasagne with a leafy green salad and garlic bread.
- Donna Connolly