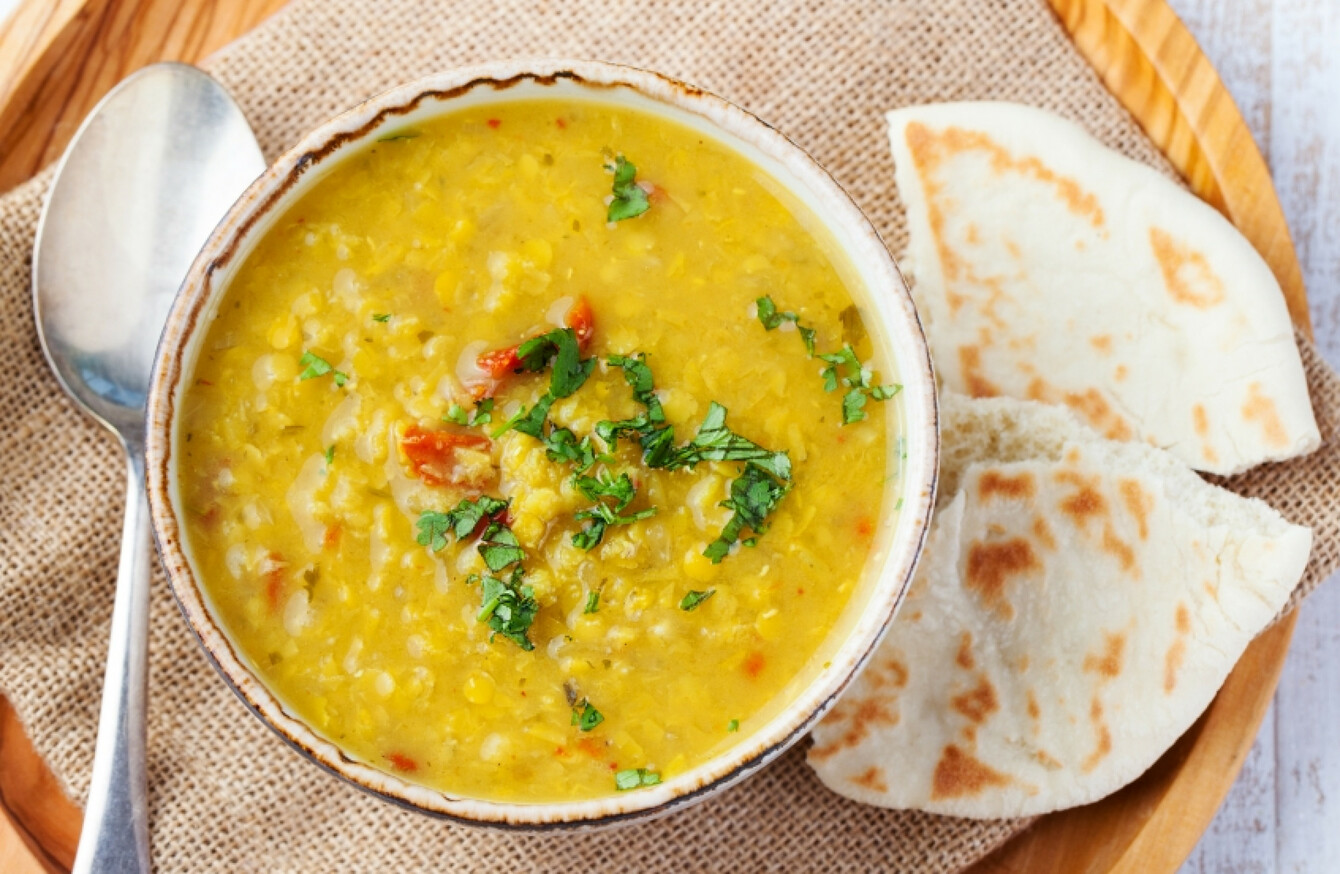 Image: Shutterstock
Image: Shutterstock
EVERY HOME COOK has their own kitchen hacks, cheats and traditions, and we want to know yours.
Each week as part of our Kitchen Secrets series, we ask our readers to share their cooking tips and go-to-dishes. From the secret to quick-and-easy dinners, to the best way to scramble an egg, we set a new question every seven days.
This week, we're looking at a challenge many people in the workforce face: how to bring a home-made meal to work that doesn't end up as soggy leftovers? So we're asking our panel of enthusiastic cooks:
What's your go-to work desk lunch?
A delicious dahl: Red lentil dahl is my favourite office desk lunch. It is low GI so will keep you fuelled until dinner. It is easy to make, keeps well in the fridge for a few days and freezes well. It is also very nutritious and inexpensive. You can add lots of ingredients to it to mix it up, eg chorizo, spinach, chickpeas, coconut milk. Here is my recipe!
- Fiona Staunton
A tasty tuna salad: When it comes to work lunch the best tip is never leave it to the morning rush, night before prep is essential. A tuna pasta salad ticks all the food group boxes and will sustain you through the busy day. Cooked small pasta shells mixed with drained tinned tuna, red pepper (I use chargrilled jarred peppers) spring onions,tomato and cucumber. A big dollop of mayonnaise salt and black pepper. Basically you can add any salad vegetable. I really love this lunch summer and winter, and best of all it's eaten straight from the fridge – no waiting  for the office microwave.
- Angie Nolan
A layered lunchbox: I generally try to not eat at my desk for various reasons – sanity, hygiene and I'm a teacher so an in-class lunch usually means a performance piece/Q&A session for twenty 12-year-olds. Lunch time is a tight 30 minutes however, so I like to make it easy to just open and eat, straight from the lunchbox, with a fork.
Salad is the healthiest, easiest and best option here. Layering it properly in your lunchbox is essential so you don't end up with soggy leaves by lunchtime. I usually put my dressing on the very bottom, normally a bit of olive oil and balsamic vinegar. Next up is a grain of some sort to keep me fuller for longer – we usually cook a batch of quinoa at the start of the week that'll keep us going for lunches. Protein is next so usually leftover meat from the previous night's dinner or some boiled eggs (sorry kids!) Then I'll pile in some handy veg – peppers, tomatoes, olives. Finally on top goes a big handful of rocket.
- Donna Connolly