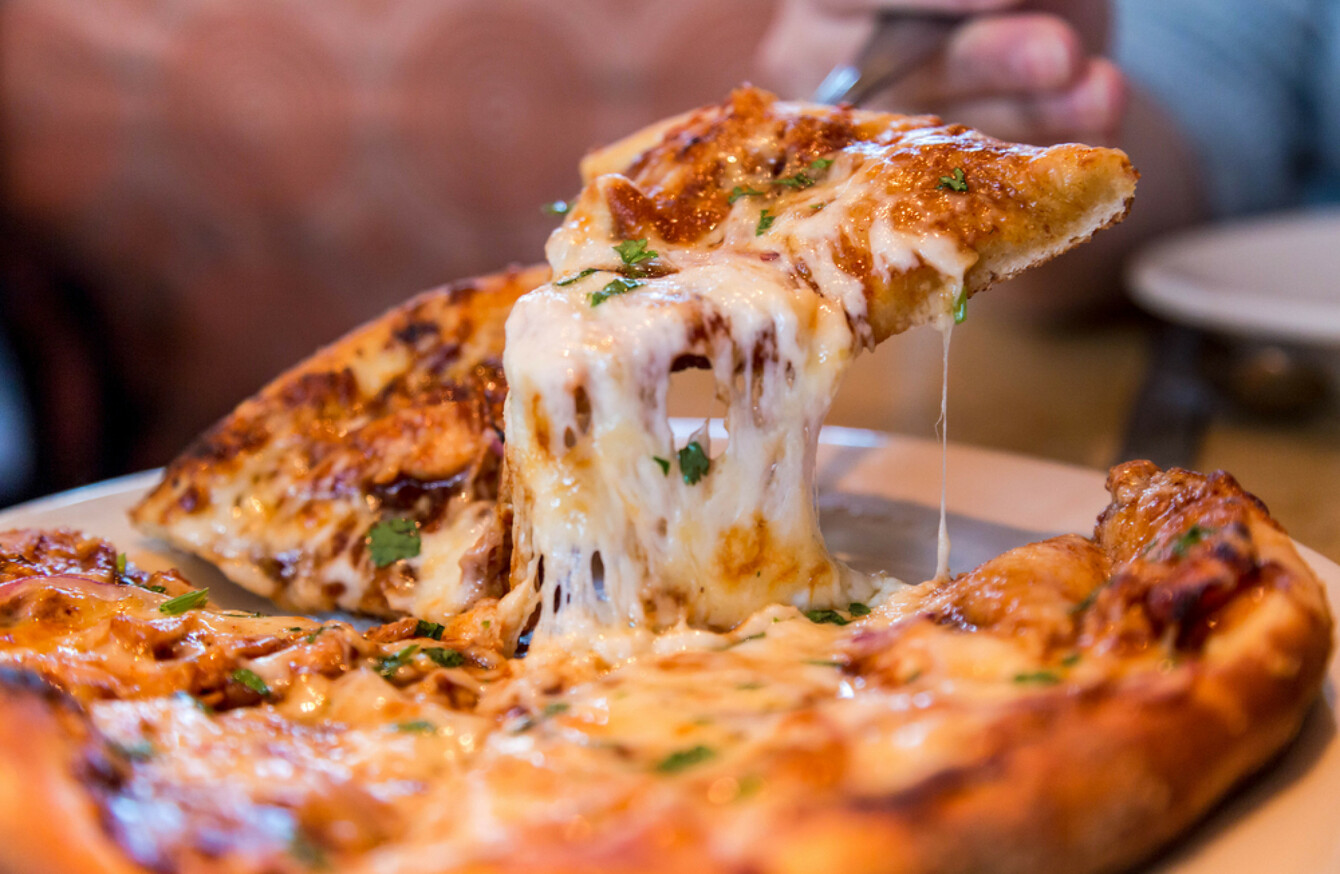 Image: Shutterstock/thanasarn
Image: Shutterstock/thanasarn
EVERY HOME COOK has their own kitchen hacks, cheats and traditions, and we want to know yours.
Each week as part of our Kitchen Secrets series, we'll be asking readers to share their cooking tips and go-to-dishes. From the secret to quick-and-easy dinners, to the best way to scramble an egg, we'll have a new question every seven days.
This week, we're asking…
What's your favourite topping on home-made pizza?
As usual, our home cooks had lots to say. If you'd like to join the panel, send us your name and a bit about yourself to food@thejournal.ie! 
For the toppings, less is more:
I love pizza as a weekend family meal!  I like to make a sourdough base but if I don't have enough time I make a quick dough, my kids love to make this too, if I have even less time I buy a base and make up the pizza. Less is more when it comes to toppings I believe.  I use seasoned passata first, then tear up soft mozzarella and like to top it with parma ham and then rocket when I take it out of the oven!
- Fiona Staunton
Everything you need for home-made dough:
Thin crust pizza is always my preferred option. Start by making the dough. Sieve 450g of strong white flour into a bowl, tip in 7g of dried yeast, 1tbsp caster sugar, 1 tsp salt and give this a mix. Add 2 tbsp olive oil to 200mls warm water (one part boiling two parts cold) and pour into the flour mixture. If you have a mixer fitted with a dough hook it will make the next stage easier. Bring the dough together and knead the dough for 10 minutes by hand or six in mixer.Put back into an oiled bowl cover and leave in a warm place for an hour or until it doubles in size. Divide into four equal parts and roll out thin rounds. Place on floured baking trays.
Time to make the tomato sauce. Take two tins of whole tomatoes, put into a pot and mash or chop. Add garlic salt and dried basil, bring to a boil and simmer for at least 20mins or until the sauce has thickened and reduced. Leave to cool.
Spread tomato sauce onto dough.
Now we come to the most interesting part: the topping. Everyone has their own personal favourite so I like to have lots of different combinations and let people choose their own. Meats like salami, smoked ham and pepperoni; fish – prawns and anchovies; mixed grilled veg; and pineapple even though I personally think pineapple should never be within a hundred miles of a pizza. And of course lots of different cheeses.
Place pizza trays in 200° oven, after ten minutes remove from trays and put directly on oven rack – this will enable the base to crisp up beautifully. A final scattering of fresh basil and you've got the ultimate pizza. 
- Angela Nolan
Or feeling pressed for time? How about a tortilla pizza:
Use any tortilla base you like – plain flour, wholewheat or even gluten free. Pre-heat oven to 180C and place baking tray in oven to become very hot. 
To make your tortilla pizza. First dot basil pesto all over base. Next add sliced fresh tomatoes and finish with torn mozzarella cheese. Drizzle olive oil all over. Bake tortilla in oven for 10mins approx – until tomatoes have burst a little and the cheese has melted.  
Remove from the oven and top with basil leaves and a scattering of rocket or spinach leaves. Serve straight away with a drizzle of balsamic reduction (if required for a sweet hit!)
- Jennifer Dillon
And finally, try the spinning for extra kudos:
Pizza is my death row food. That's how much I love it. I'm pretty sure I could eat it for every meal, if I had too. I'm a little snobby when it comes to pizza and prefer the thin, crispy, chewy based Neapolitan style. Thankfully there's lots of pizza places in Dublin that have perfected this but if you fancy attempting it at home it's easy too. Granted it won't be perfect unless you have a wood fired oven in the backyard (and if you do, send me your address).
Dough can be made quite simply, this makes two large pizzas – first mix 325ml lukewarm water, 10g sachet of dry yeast and a pinch of sugar in a bowl until it activates and foams up. Add in 500g 00 flour and pinch of sugar and knead for 10 mins until smooth. Place in a bowl, cover and leave in a warm place to rise for about an hour until it has doubled in size. Turn it out onto a floured surface and halve, flatten these into two thin pizza bases. Extra points if you forgo the rolling pin and spin it over your head.
I add San Marzano tomatoes (tin or passata) as my sauce with a little seasoning and top with fennel salami and buffalo mozzarella. Stick this into a preheated oven at 220°C and cook for 10mins. Top with freshly torn basil, black pepper and a little drizzle of extra virgin olive oil to serve.
- Donna Connolly