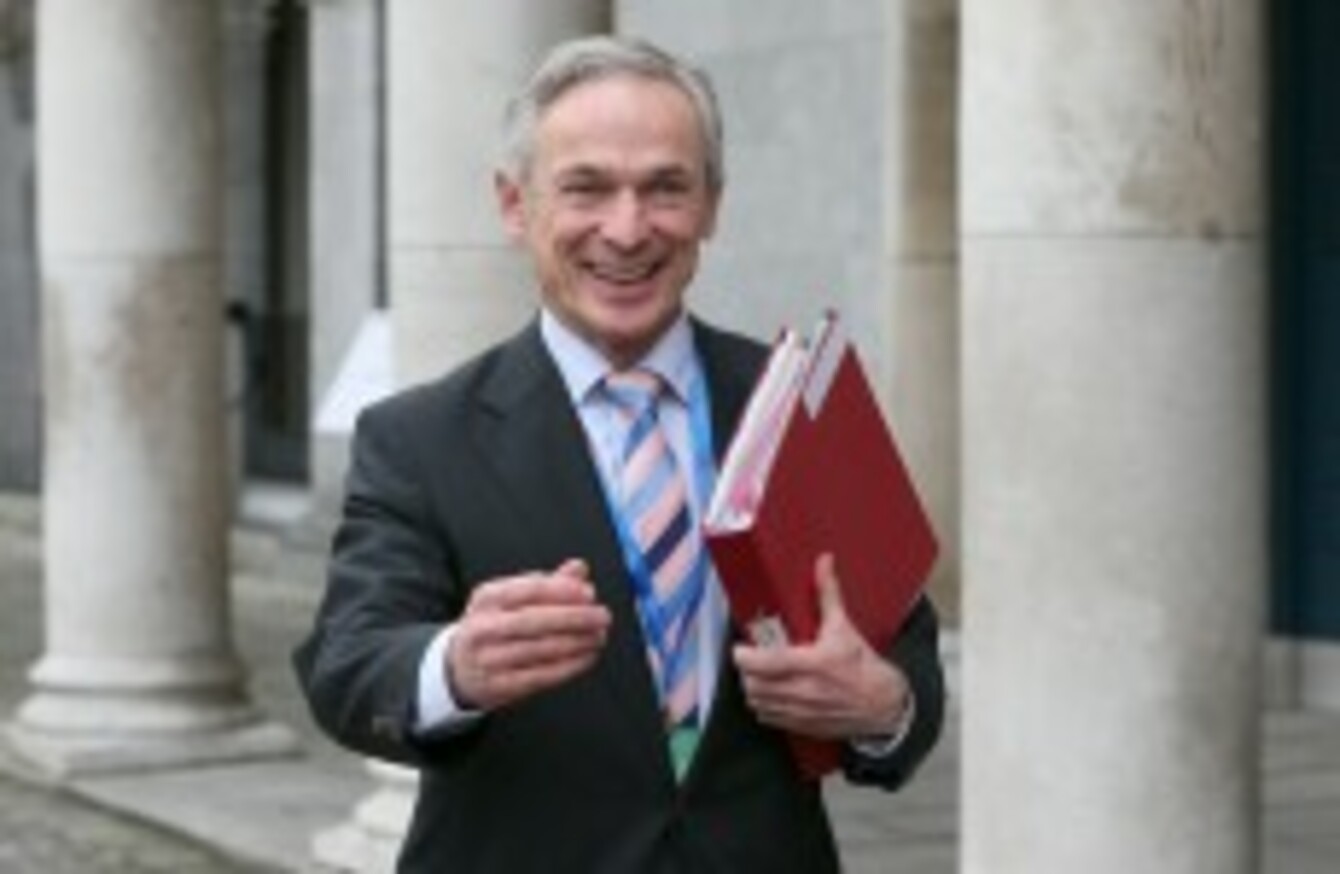 Image: Laura Hutton/Photocall Ireland
Image: Laura Hutton/Photocall Ireland
JOBS MINISTER RICHARD Bruton today confirmed plans to merge Ireland's five existing workplace relations agencies into just two.
The Workplace Relations Bill 2014, as had been mooted, would create the Workplace Relations Commission for initial complaints, and keep in place the Labour Court, for subsequent appeals.
The functions of the existing Labour Relations Commission (LRC), National Employment Rights Authority (NERA), Equality Tribunal, and Employment Appeals Tribunal (EAT) will be folded into the two bodies.
In a statement this evening, Bruton claimed that the legislation – which has secured government backing – would cut staffing costs by 20% and reduce budgets by €2m (or 10%)
He also promised a better service to "employers and employees who wish to avoid or resolve disputes…or have employment rights enforced or adjudicated."
"Enactment of the legislation is targeted by the end of 2014," Bruton added.
The Fine Gael TD began a two-part public consultation on labour dispute resolution in 2011.
The aim of the reform was to simplify and speed up Ireland's workplace complaints process, which at one time required the completion of 30 separate forms, and took up to two years.
After eight separate reports, the department found that the dispute resolution process was "so complex that even experienced practitioners find it difficult to comprehend."