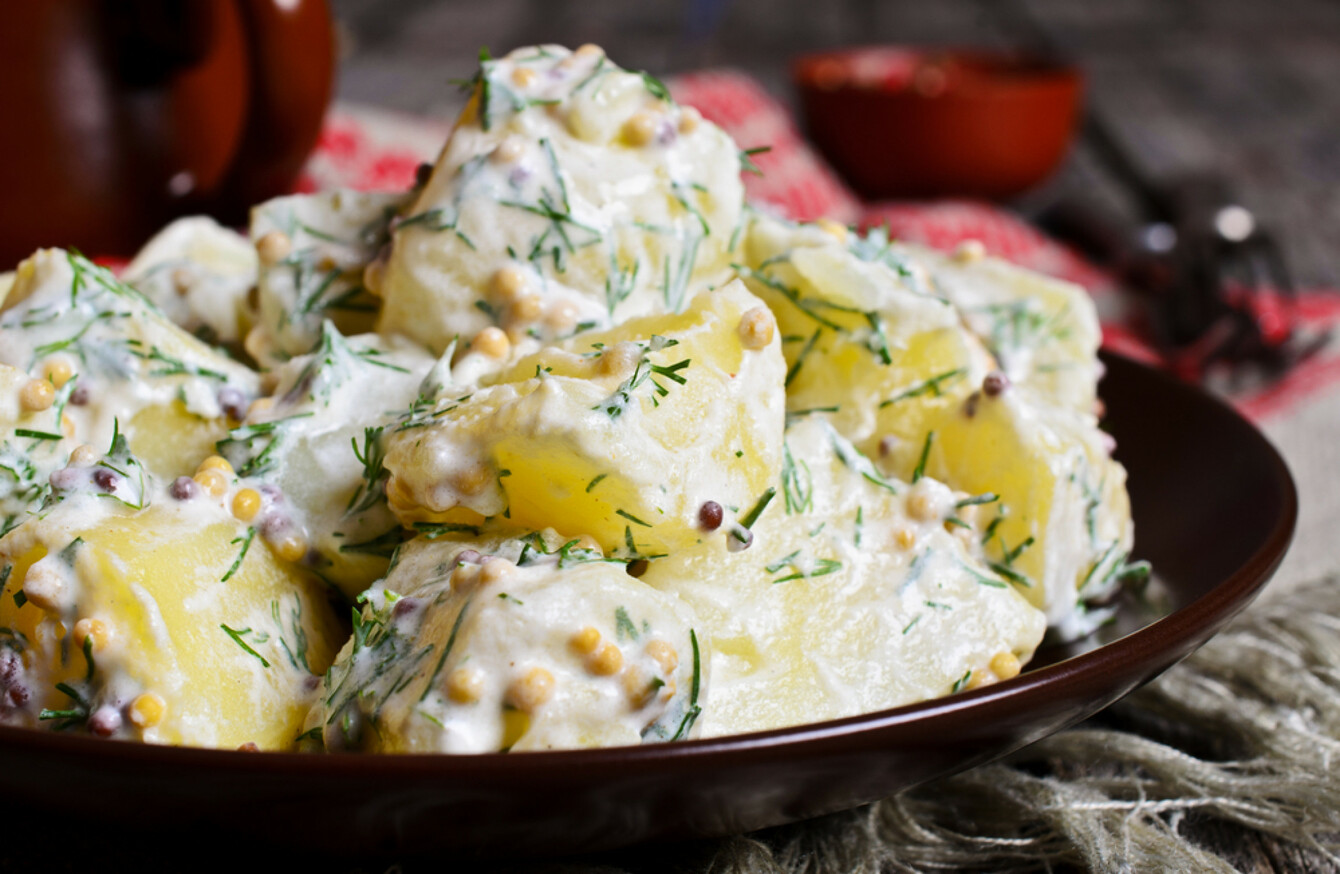 Image: Shutterstock/ziashusha
Image: Shutterstock/ziashusha
YOGURT IS A natural food that has been around for many centuries. In its most basic form it is made from just milk, heat and some beneficial bacterial cultures.
As well as containing probiotics which are essential to good gut health, natural yogurt is also a source of protein, several vitamins, and calcium which contributes to healthy bones.
Natural yogurt contains no added sugars or flavourings, and therefore makes a great addition to many dishes. Whether it's adding a velvety texture to cakes or transforming a piece of chicken into a tasty supper, yogurt should always be something to keep in the fridge.
Below are some of our favourite ways to use it, apart from adding a dollop to our morning breakfast!
Meat marinade: The lactic acid in yogurt is a great way to tenderise meat, and this works especially well on chicken or lamb. For a really easy marinade, mix together yogurt, paprika, lemon juice and crushed garlic. Pop into a ziplock bag along with your meat of choice and massage until the meat is coated. The ziplock bag can be sealed and left overnight in the fridge for a tasty midweek supper – simply grill under a high heat and serve with baby potatoes and a green salad.
Easy yogurt cake: Any occasion is made better with a slice of cake! What makes this recipe so brilliant is that it's all based around one pot of yogurt; no measuring scales needed, just measure everything in the pot. Measure out one pot of natural yogurt, a pot of sugar and two pots of plain flour. Stir, then add in half a pot of sunflower oil, a teaspoon of vanilla extract and 3 eggs. Mix together until combined and pour the mixture into a greased loaf tin. Bake for 45 minutes until golden and firm to the touch.
Potato salad: By swapping most of the mayonnaise for natural yogurt, the fat content in potato salad can be cut significantly. To make, cut boiled baby potatoes in half and mix in 2 tablespoons of mayonnaise, followed by about 6 tablespoons of natural yogurt. Add a generous spoonful of wholegrain mustard, seasoning, chives and chopped spring onion. A quick, tasty and very versatile salad!
Instant frozen yogurt: This is possibly one of our favourite ever ways of using up yogurt, and so satisfying you'll find it hard to believe it uses only three ingredients! Blend an equal amount of frozen fruit and natural yogurt in a food processor until smooth. Add some honey to taste, and voila! This recipe is as easy as it gets and makes for a delicious low-fat treat or healthy sweet treat for the kids. If you make a bit too much and have some left over, pop it into ice pop moulds in the freezer.
Pasta with yogurt sauce: So, we know this may not be the most authentic pasta sauce, but it's incredibly satisfying. Pop some pasta on the boil, and while it's cooking fry up some onion, garlic, bacon and peas. Once cooked, drain the pasta and tip into the pan with the rest of the ingredients (making sure to add a splash of the cooking water). Finally, stir in a few tablespoons of yogurt, some parmesan and season. A perfect midweek meal when there's not much in the cupboard!