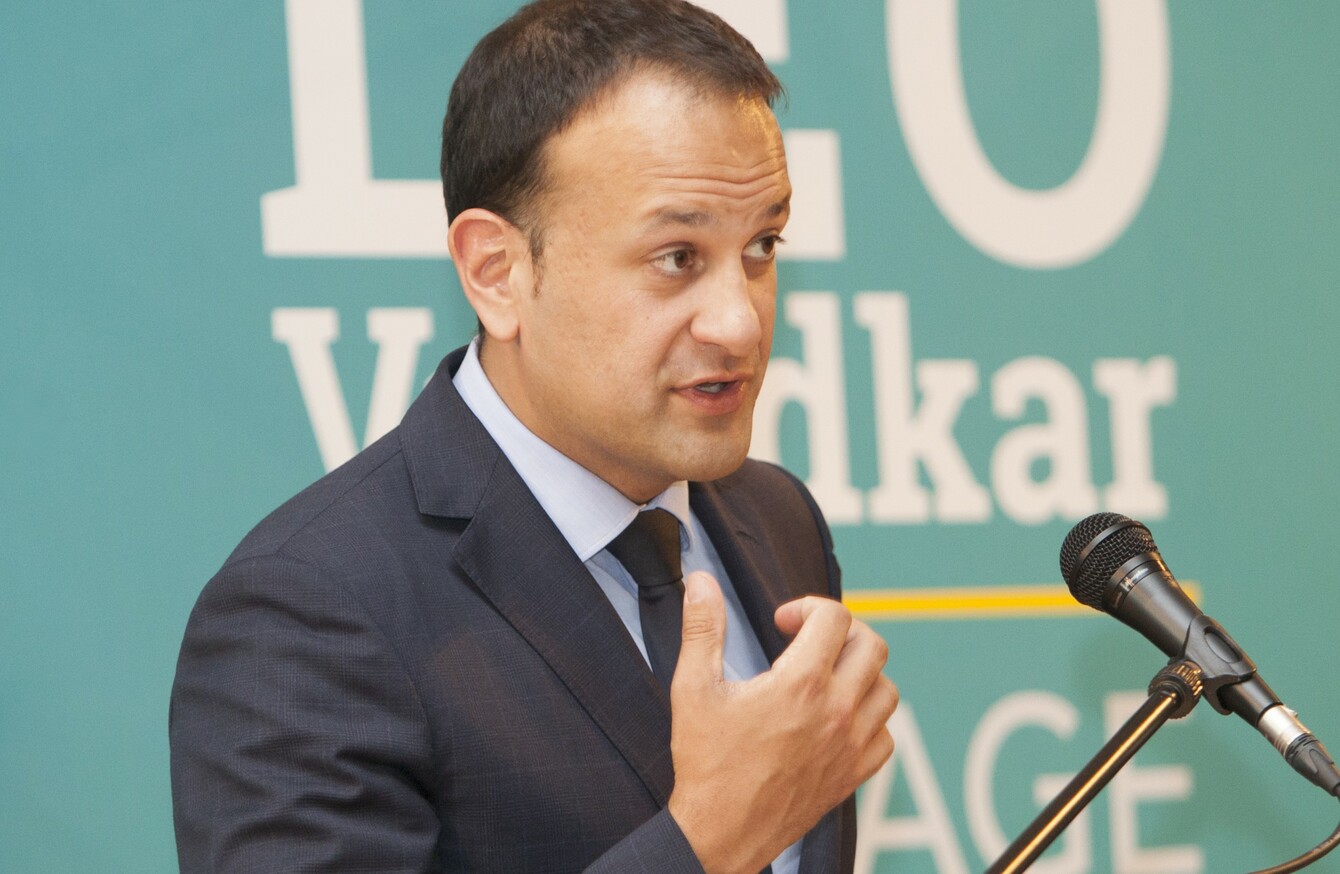 Image: Leah Farrell/Rollingnews.ie
Image: Leah Farrell/Rollingnews.ie
Updated 2.35pm
THE DEPARTMENT OF Social Protection has said there have actually been 11 cases of suspected identity fraud recorded this year, after earlier telling Sinn Féin that there had only been one case.
After it had been reported in the media that only one case had been recorded this year, Minister Leo Varadkar came under criticism for his 'Welfare Cheats Cheat Us All' campaign which had promised savings for the taxpayer.
This afternoon, a spokesperson for the Department confirmed that the figures provided to Sinn Féin were actually incorrect and that there have been 11 such cases this year.
The advertising campaign, which cost €165,988, is designed to encourage the reporting of suspected or known social welfare fraud.
Sinn Féin TD John Brady had said that the solitary case so far this year, as had been originally stated, shows that Leo Varadkar used the campaign as "nothing more than an opportunity to launch his leadership bid at the expense of some of the most vulnerable people in society".
The breakdown of how many people were suspected of identity fraud came from a number of parliamentary questions from Sinn Féin deputies to Minister Varadkar.
Since 2013, 155 cases of suspected identity fraud have been recorded. In 2015, there were a total of 58 cases. Last year, there were 46. By clarifying the true number to April 2017 is 11, it brings the figures more in line with recent years.
While Varadkar had said that reports of suspected social welfare fraud had doubled since launching the campaign, this mostly referred to allegations of working while claiming, cohabiting with a partner who is making a financial contribution, or claiming while living abroad.
The Sinn Féin questions specifically referred to cases where fraud had been attempted by means of a disguise to claim someone else's benefits.
The facial recognition software used, however, does not record instances where a suspected fraudster used a disguise, the department said.
Exaggerating the impact?
The advertising campaign has come in for heavy criticism from the opposition benches in the Dáil, and on the airwaves, with opponents saying that the campaign targeting welfare fraudsters is disproportionate and that the Minister has exaggerated the problem.
Varadkar has also faced criticism as he campaigned to become Fine Gael leader for the promise that he would be a Taoiseach for people "who get up early in the morning".
#Open journalism No news is bad news Support The Journal

Your contributions will help us continue to deliver the stories that are important to you

Support us now
Speaking on RTÉ's Today with Seán O'Rourke , Bernadette Gorman said she has been involved with the Department of Social Protection for 30 years and has never come across the level of fraud that was claimed by the campaign.
"Fraud would come up from time-to-time but I have to say it was always very miniscule," she said.
First and foremost I want to speak about how I was trained in the department because I don't like where the department is going. I do think Leo Varadkar was on some sort of solo run but I don't know what his officials were doing allowing it.
Despite this criticism, the idea behind the campaign appears to have strong public support.
A Claire Byrne Live/Amarach Research poll found that 64% of people agree that it's a good idea for the government to ask people to report welfare cheats, despite the backlash it has received.
"The vast majority of people receiving payments from the Department of Social Protection are fully entitled to those payments and are compliant with the conditions. However, we take fraud very seriously and have a responsibility to taxpayers to ensure that people receive what they are entitled to," the minister said when launching the campaign.
While Varadkar claimed that the department had achieved savings of €506 million as a result of control and anti-fraud measures in recent years, Sinn Féin had said that only one case of identity fraud shows that the scheme will not generate the amount of future savings promised.
TD John Brady added: "So far this year, there has been one suspected case of identity fraud identified by the Department of Social Protection.
This hardly amounts to the millions of euro in savings Minister Varadkar talked of achieving through this campaign.
The party called on the government to end this "dishonest welfare fraud campaign".