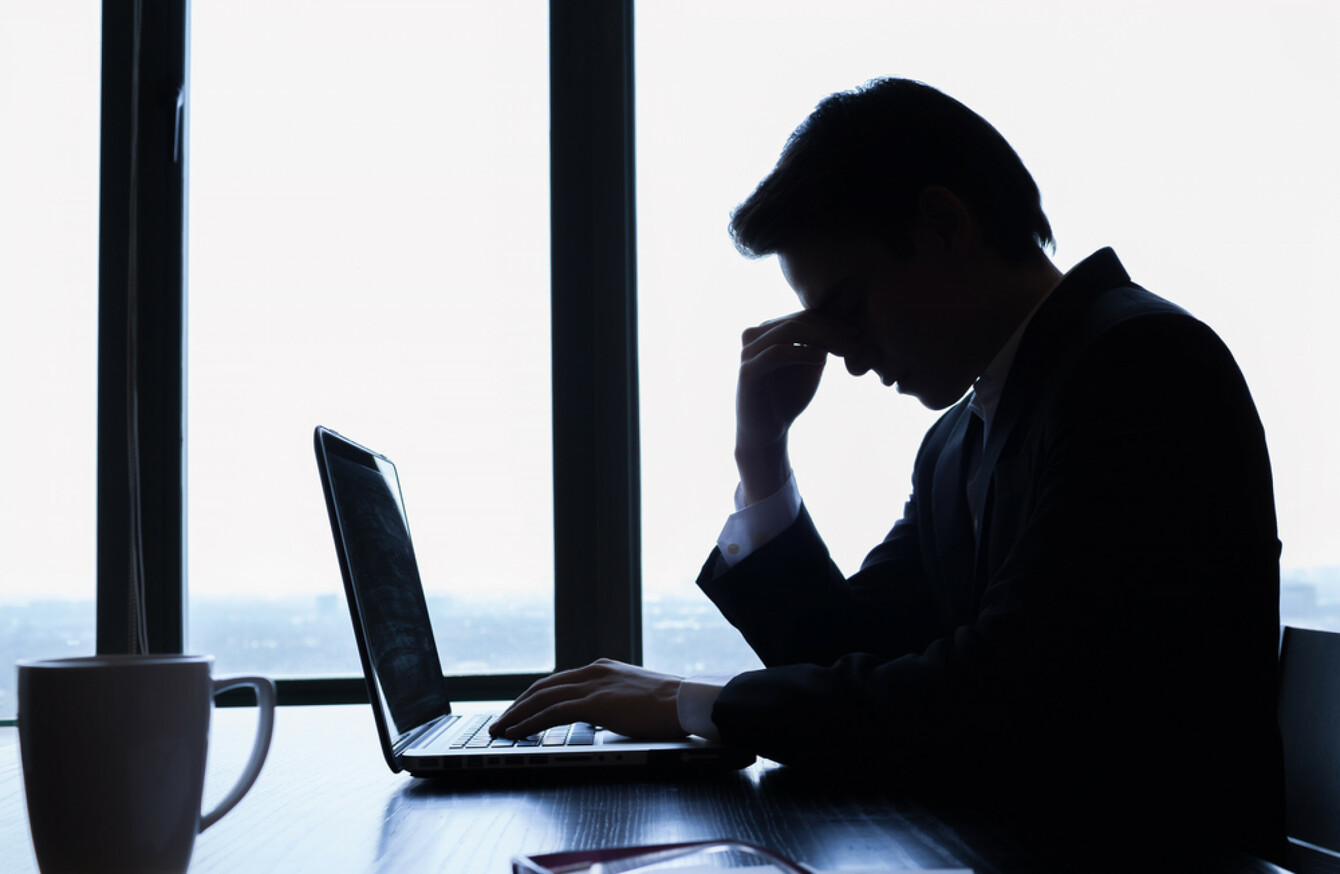 File photo
Image: Shutterstock/KieferPix
File photo
Image: Shutterstock/KieferPix
A PERSON WHO had made a full recovery from a mental health condition was refused a quote for life assurance from four different providers, and the government has been urged to review legislation to reflect a "more modern understanding of mental health". 
Fianna Fáil TD for Wexford James Browne has said that there may be an "outdated understanding of mental health" in the insurance industry that must be eradicated. 
He said he had come across several cases of this type of "discrimination" and that such actions of denying people with mental health illnesses access to such services undermined public policy. 
In the Dáil last month, Browne asked Minister for Finance Paschal Donohoe about a person who had obtained mortgage approval and was subsequently refused life assurance from four life assurance providers here due to a mental condition from which they had recovered. 
The Minister said he couldn't interfere in a private company offering insurance, and said he was unable to comment on specific cases like the one mentioned by Browne.
Donohoe added: "However, you should note that my officials contacted Insurance Ireland recently with regard to a similar case [...]
They advised that applicants for any type of life assurance will be asked on the application form detailed health questions and that insurers may request one or more of the following in addition: a report from the applicant's GP; an independent medical examination; or other medical tests. On the basis of the information provided, the application is considered individually and the decision on whether to offer cover and on what terms depends on the facts of that particular case.
Browne told TheJournal.ie that a "serious anomaly" exists where people who have suffered from conditions such as anxiety and depression may be denied access to life assurance and other types of insurance and assurance cover.
"Life insurance can be a vital safety net for families, without it, it increases a person's financial instability," he said. "For example, a person deprived of cover will not be able to take out a mortgage with a financial institution."
 I have seen the distress it causes to victims of these discriminatory practices. We are continually encouraging people to reach out for help when they are suffering from a mental health issue. The practices of the insurance industry may be undermining public policy in that they may discourage people from seeking the help they need if they believe they will be subsequently discriminated against if they do seek such help.
#Open journalism No news is bad news Support The Journal

Your contributions will help us continue to deliver the stories that are important to you

Support us now
The Fianna Fáil mental health spokesperson said the government needs to review legislation surrounding this, in order to reflect a more modern understanding on mental health so that individuals could be empowered and that discrimination could be avoided.
He introduced a bill to Dáil Éireann to update equality legislation in this regard, but it has not yet reached the second stage through the Oireachtas. 
TheJournal.ie contacted Insurance Ireland for comment, and a spokesperson said: "In assessing the risk associated with Life Assurance policies the health of the applicant may have to be established.
If the applicant is refused cover, or offered cover at an increased premium, or subject to special conditions, then the applicant can request that the insurer's Chief Medical Officer write to their doctor to explain the reason for the underwriting decision.
The spokesperson added that insurance companies are subject to scrutiny by the Financial Services and Pensions Ombudsman if a consumer feels they've been unfairly treated.