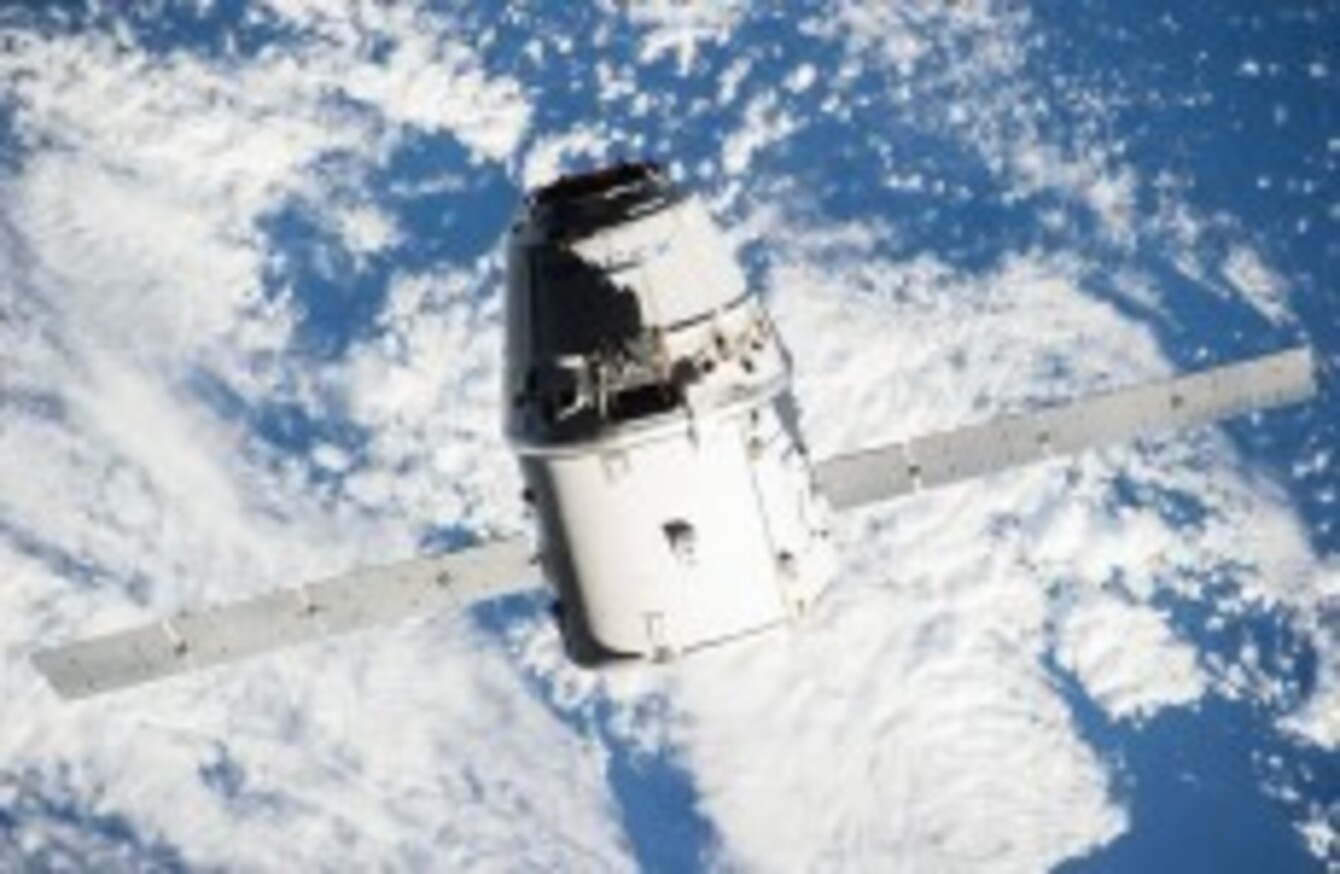 The SpaceX Dragon commercial cargo craft approaching the International Space Station yesterday.
The SpaceX Dragon commercial cargo craft approaching the International Space Station yesterday.
LIMERICK INSTITUTE OF Technology has boldly gone where no other Irish institution has gone before.
A experiment designed by researchers at the college has successfully landed on the International Space Station (ISS).
The LIT project was among nine winners chosen by the global Space Florida NanoRacks ISS Research Competition.
The SpaceX-CRS 4 Dragon landed on the ISS at approximately 1.45 pm yesterday.
Over the next 28 days it will explore how the clover-like payload reacts in space and whether or not it can be used as a natural fertilizer for crops there.
It could deliver a breakthrough in successfully growing crops in extreme conditions on earth. The research could also lead to crops such as peas, radishes and lettuces being grown in space.
This is the first time an Irish institution has been a leader and principal investigator in an experiment to the International Space Station.
'New frontier research'
The LIT research is led by Professor Gary Stutte, who for the past three years has been on secondment as a Marie Curie Research Fellow to the Controlled Environment Laboratory for Life Science (CELLS) at the Institute.
Stutte said that he and his team are "very optimistic about this experiment as it will tell us much about the operating limits of the biological process, which could lead to extremely valuable applications both in space and back here on earth".
This is new frontier research at its best as it is essentially trying to explore ways of assisting humankind. We could be advancing the building of space farms of the future arising from this research. There is already red lettuce up there growing.
LIT President Dr Maria Hinfelaar said that the being a lead investigation in an ISS experiment is  "a huge honour" for the Institute.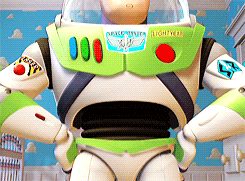 Buzz Lightyear was among those to welcome the news. Pic: Giphy
The rocket took 36 hours to reach the ISS, which is located 216 miles above the earth, and was travelling at 42,000mph.
The ISS operates at speeds of approximately 17,225 miles per hour, spans the area of a standard American football pitch and weighs 924,739 lbs.
This success follows the historic achievement by LIT in 2011 when one of its post-graduates, Gerard Newsham, had his research programme carried on board the last ever NASA space shuttle mission.