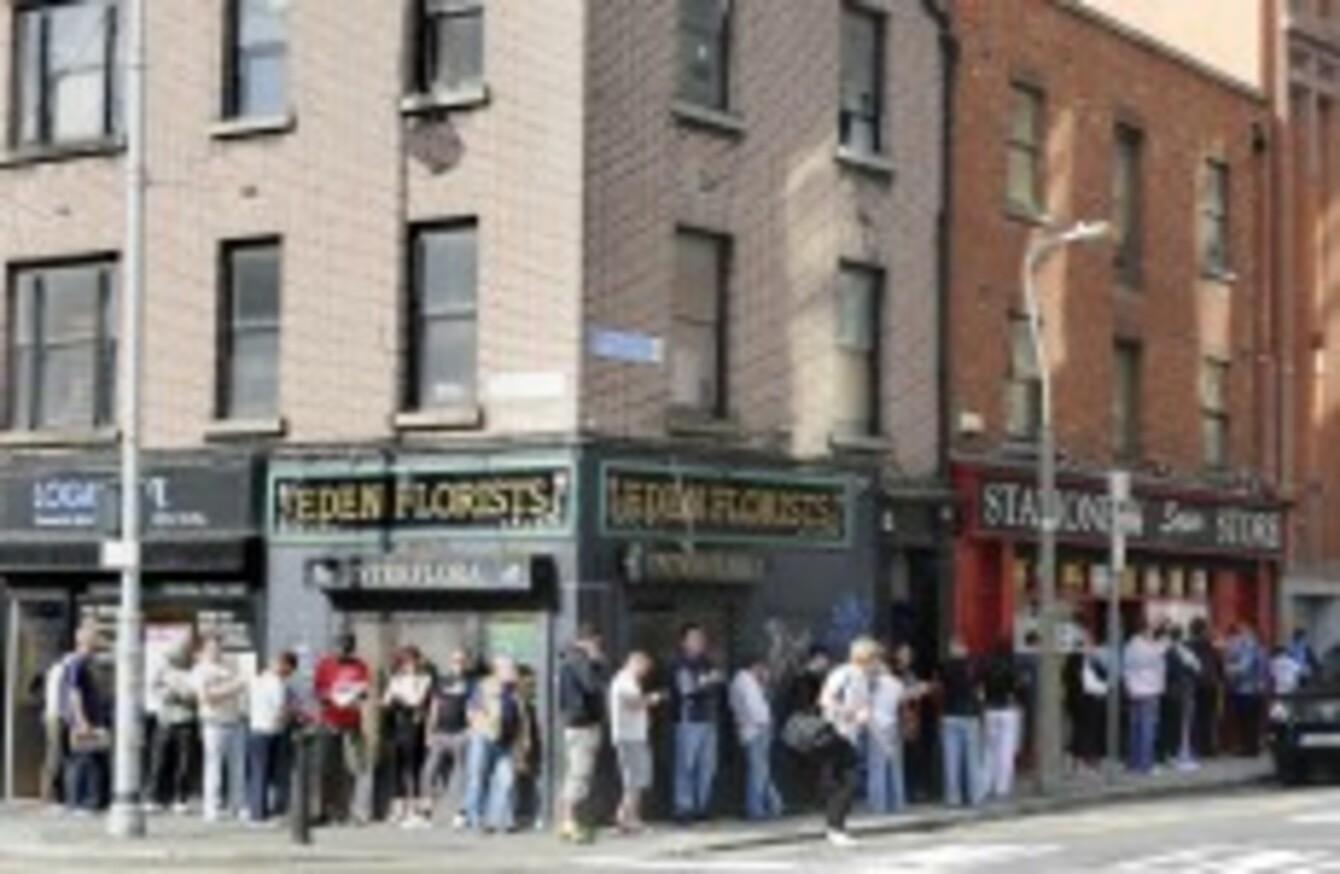 Image: Sasko Lazarov/Photocall Ireland
Image: Sasko Lazarov/Photocall Ireland
Updated 11pm
THE NUMBER OF people on the Live Register declined by 2,500 in February, bringing the number of people on the Live Register below 400,000 for the first time since May 2009.
On a seasonally adjusted basis the Live Register total recorded a monthly decrease of 2,500 in February 2014, reducing the seasonally adjusted total to 398,300. That us down over 30,000 on this time last year, when the number was over 428,000.
The standardised unemployment rate in February 2014 was 11.9%, down from 12.0% in January and just below the EU average of 12%.
Overall, the number of long-term claimants declined by nearly 9,000.
The number of people classed as casual ad part-time workers also declined. There are now 81,204 people classed as casual or part-time, 20.4% of the Live Register.
The figures don't take into account the 85,028 people availing of workplace activation programmes such as JobBridge.
Originally published 12.22pm