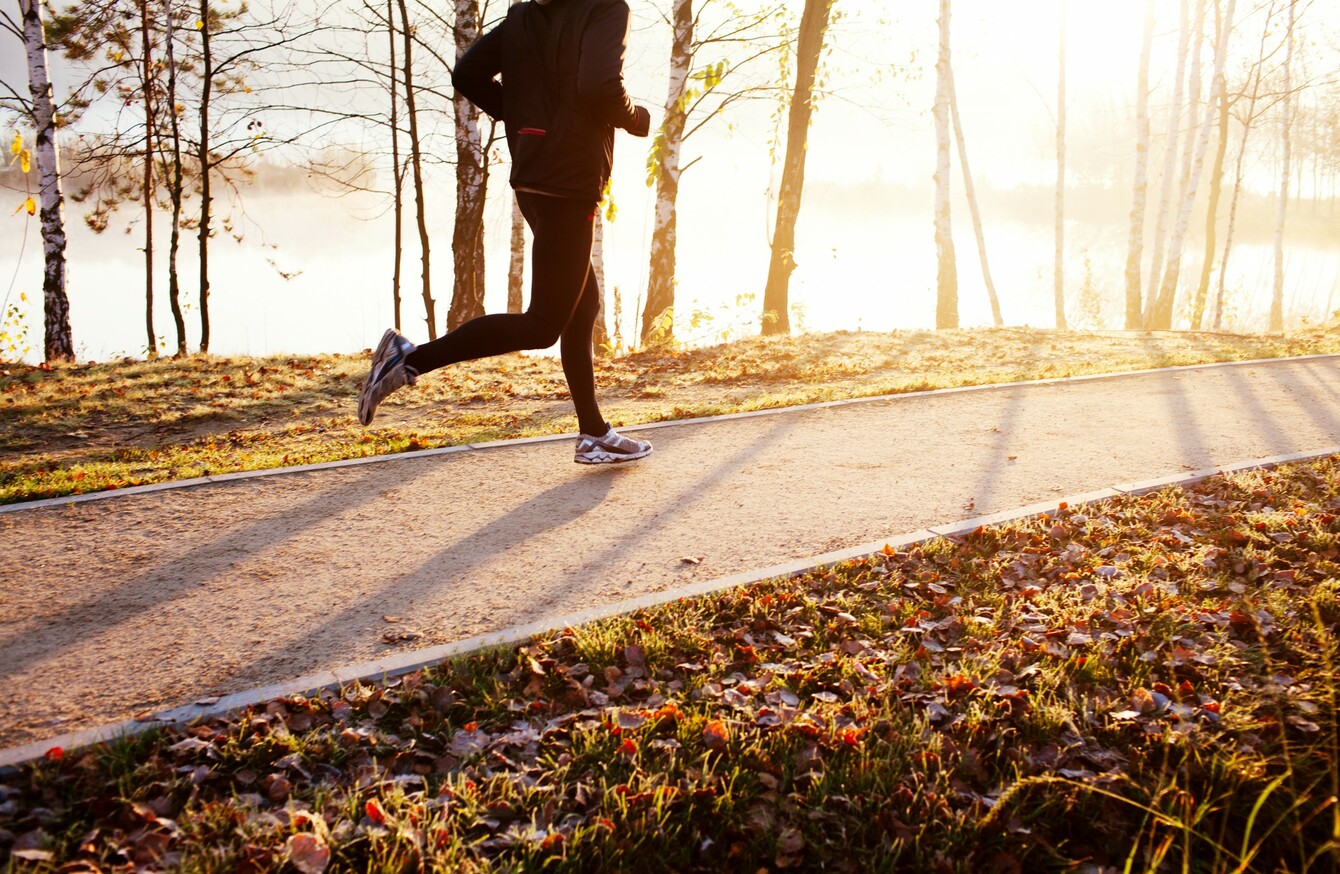 Image: ShutterstocK
Image: ShutterstocK
WITH THE SHORTER days, longer nights and drop in temperature, it can be difficult to feel motivated to look after yourself and your health during winter. 
Add a global pandemic on top of that and you might find it near impossible to ensure you're sleeping well, exercising regularly and following a good diet.
But, according to LloydsPharmacy pharmacist Laura Dowling, it's important that we look at the bigger picture when it comes to our health.
"You need to look at things holistically," says Laura. "Look at your sleep pattern, your diet. Are you exercising? What are your stress levels like?"
You can't go eating only fast food or junk food and think that if you take a multivitamin that's going to be the end of all of your problems.
So, what's the best way to look after ourselves and our health as a whole? From keeping a positive mindset to finding time to exercise, Laura shared six ways we can keep well this winter. 
1. Develop a regular sleep pattern
If you find yourself going to bed at different times every night or waking up at all hours of the morning, you might benefit from looking at your sleep pattern. 
"Often with Seasonal Affective Disorder (SAD), people are waking up early in the morning and can't go back to sleep and that affects their mood and the way they feel throughout the day," says Laura.
"A regular sleep pattern – so going to bed at roughly the same time and waking up at the same time – is very important," she says.
If you think about it, if you go to bed an hour earlier every night, every week you'll get an extra night's sleep.
2. Monitor your alcohol intake
While having a drink or two before bed might make you feel like you're unwinding, it can actually hinder your sleep quality.
"If you have a glass of wine every night, your body gets used to it and you might not be able to sleep without it," says Laura. "But sleep is affected by alcohol, and you don't get as good a deep sleep when you drink as you would normally. So try to avoid alcohol or save it for one or two nights a week and don't over indulge when you do."
3. Consider taking a Vitamin D supplement
Most of our Vitamin D comes from sunlight on our skin, but it can be hard to get enough sun exposure during the winter months, says Laura. 
"A lot of people in Ireland can be deficient in Vitamin D, so taking a supplement can be something that's very important. If you want to take any supplement, take vitamin D," she says. Similarly, Vitamin D can be found in foods like oily fish and eggs.
4. Find pockets of time for regular exercise
When it's freezing cold and dark outside, the last thing you might want to do is go out for a walk or run, but the benefits of regular exercise are totally worth it, says Laura.
"If you remind yourself how good you'll feel with all of the endorphins going through your system after you exercise, it's the kind of the push that you might need. Remind yourself once those endorphins are flowing through your system, you'll feel so much better.
"What I do is I just grab any time of the day that I can. Even if it's 20 minutes, at least it's 20 minutes that I've done something to help my body and my brain health as well."
And, if you're struggling to sleep, a good workout could be exactly what you need. "Being physically tired when you go to bed is so important," says Laura. 
5. Eat a 'rainbow diet' to support your immune health
With biscuits and chocolates already filling the aisles of the supermarkets, it can be difficult to follow a good diet in the colder months, but Laura says we have to remember how our diet affects our health.
"It's important for your immune health and your overall wellbeing to follow a good diet," she says. "Over processed high sugar foods are just not good for anyone."
"If you if you eat junk food all the time, it might be difficult to give it up completely, so reduce it out gradually. Instead of a having biscuit after lunch, have a yogurt with some fruit. That will fill you up more as well.
"It's just so important for your immune health you get that rainbow diet. That's all your greens, all your fruits, all your vegetables, lots of different colour, as well as your lean meat or fish."
6. Take time for yourself
With many people working from home with their partners or looking after children, finding the time to take even a few minutes for yourself can seem impossible. However, Laura says this is part of the bigger picture in looking after your health.
"It's about looking at yourself in a holistic view, not just trying to fix one thing," she says. "You are, by human nature, very diverse, you're a unique person, you need to look at the whole self.
"Make sure that 'me' time is a selfish time. Sometimes the most selfless thing you can do is spend a bit of time on yourself because if you're just looking after your family constantly and not minding yourself you're not recharging your own battery. You can be a much better parent or partner or whatever if you look after yourself."
This festive season, visit LloydsPharmacy for all of your winter health needs. Their highly trained teams are here to offer free expert advice on all your health and wellness needs. Find your nearest LloydsPharmacy here and say hello to the people that know.