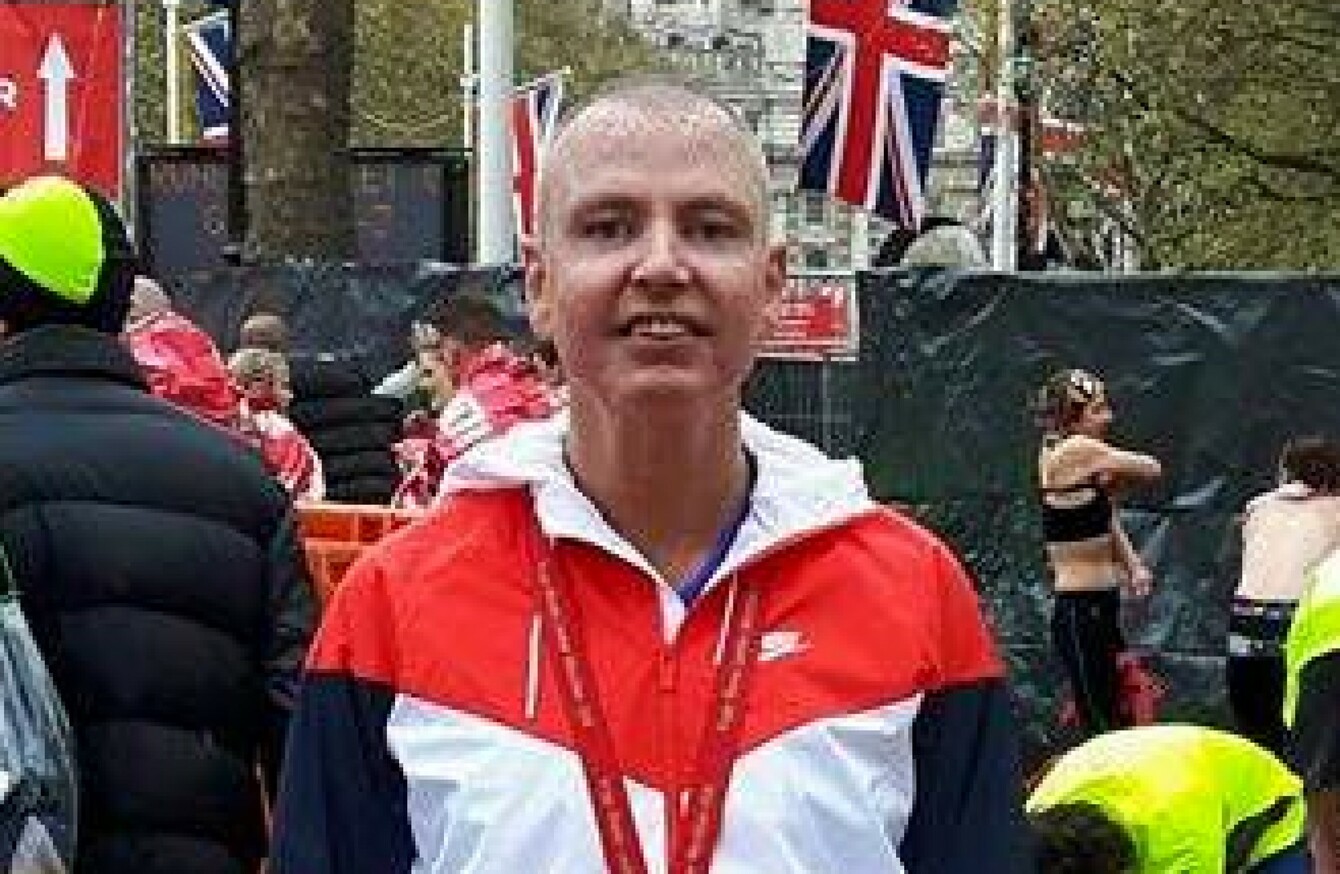 IRISHMAN JOHN TIERNEY was on mile 23 of the London marathon when he spotted a fellow runner falling to the ground on the race route.
Tierney, who works as a paramedic with the Waterford base, described to TheJournal.ie what he witnessed that day:
I could see the chap in front of me and he was collapsing on the ground and I couldn't run past him.
"I thought he swallowed his own tongue but then I realised he was in cardiac arrest.
"I started doing CPR, a nurse who was running the marathon also stopped and we worked on him until an ambulance arrived."
Tierney described how finishing the marathon, which is usually a joyous occasion, was then completed with a heavy heart:
I had mixed emotions – it all happened so quickly. The good feeling was gone.
"I wasn't feeling great for the whole evening, one of the girls knew straight away by me that something had happened."
It's an awful thing and I'm glad I stopped. I wouldn't run by anyone.
Tiernan found out the next morning that the young man had died.
Captain David Seath was a serving member of the British Army. The 31-year-old had been taking part in the London Marathon to raise funds for Help for Heroes – an army charity.
His family and friends intend to walk the remaining three miles in his honour and Captain Seath's family have contacted John to thank him for what he did on the day.
Tiernan said, "All that could have been done, was done."
"What I'd say to people is, I stopped because I wanted to and it's so important to know CPR.
"That happened in the London marathon but it could happen to anybody anywhere. I just happened to be there and I'm glad I stopped."