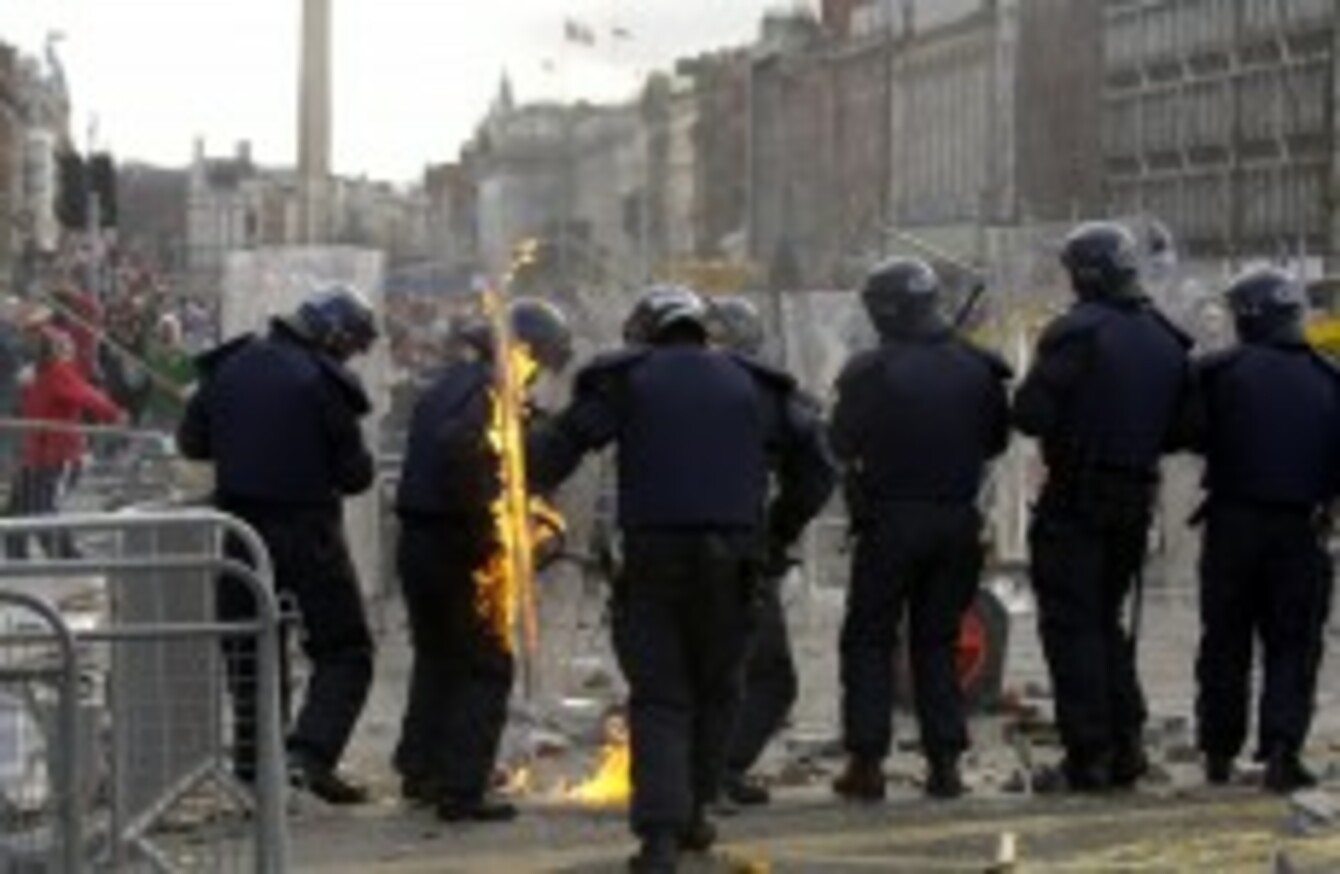 The 2006 'Love Ulster' parade in Dublin
Image: Graham Hughes/Photocall Ireland
The 2006 'Love Ulster' parade in Dublin
Image: Graham Hughes/Photocall Ireland
LOYALIST CAMPAIGNER WILLIE Frazer has said it's 'all systems go' ahead of a planned march in Dublin city centre next month.
Frazer – who also organised the contentious 'Love Ulster' parade on O'Connell Street in 2006 – plans to lead 'a couple of hundred' people through the city.
He said the march was being organised to put pressure on the Irish Government to hand over information about the 1976 IRA Kingsmill massacre – and that it could yet be called off.
Frazer and a number of other activists held talks with Gardaí on plans for the action earlier this month, and he said further discussions were planned for next Wednesday.
"It is the policy of An Garda Síochána to seek the co-operation of those involved in organising peaceful protests and demonstrations to ensure the safety of all," the Gardaí said in a statement after the initial talks.
The loyalist campaigner said he was keen to ensure there would be no repeat of the violent scenes that met the 2006 protest.
He said final arrangements for the demonstration were being kept under review – but that he expected four or five coach-loads of people would make the journey south.
The 2006 march saw 14 people injured in rioting in the capital.
Sinn Féin had called for it to be allowed pass off peacefully – but other republican groups had organised a presence.
Around €50,000 worth of damage was done to the O'Connell Street area, after rioters attacked gardaí and a coach carrying demonstrators.
Again, Gerry Adams has asked for no counter-demonstrations this time out, saying Dublin was "a capital for all".
Frazer insisted the planned march was not a 'Love Ulster' rally and was being organised for a specific purpose.