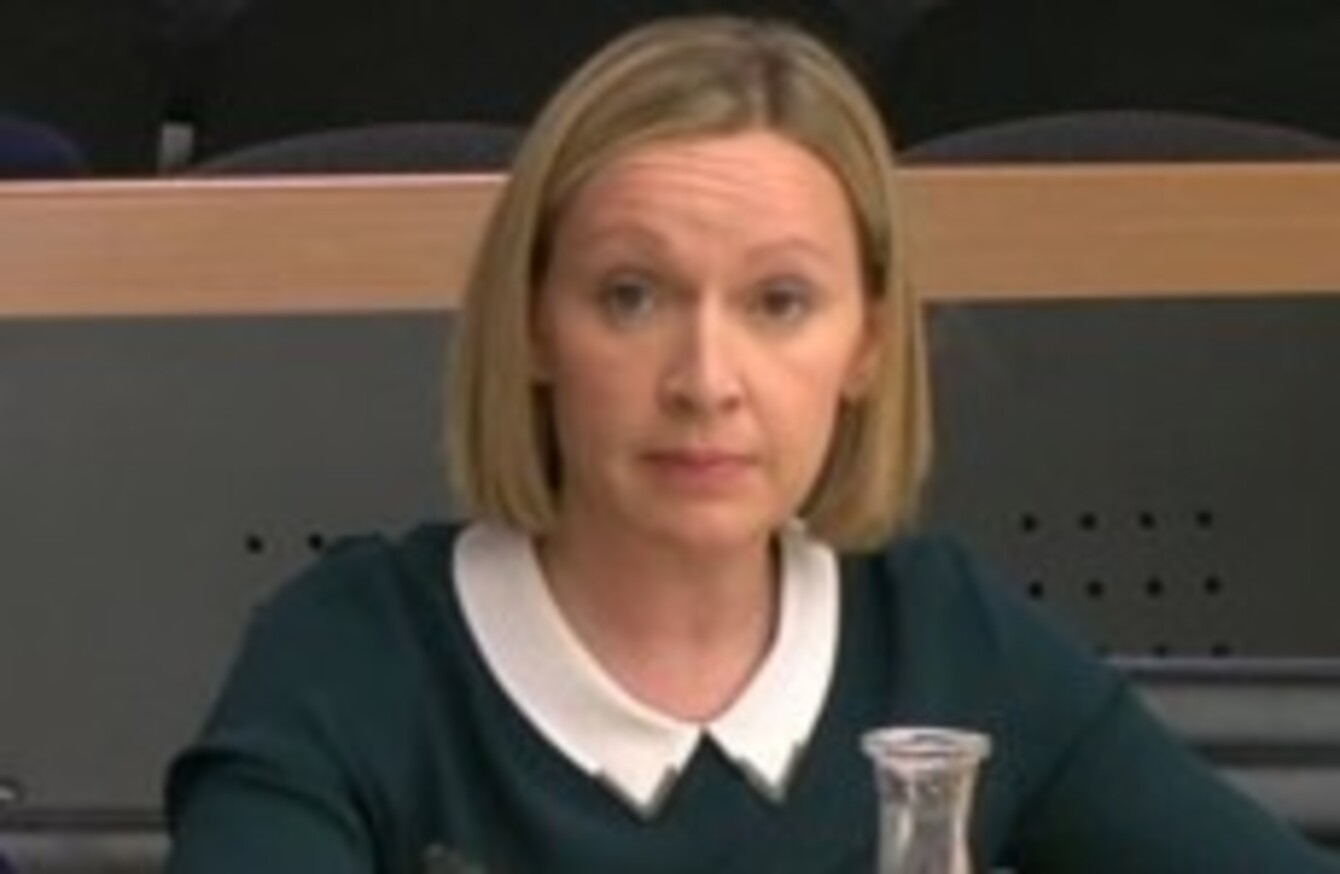 Lucinda Creighton
Image: Oireachtas.ie
Lucinda Creighton
Image: Oireachtas.ie
LUCINDA CREIGHTON HAS said that if mothers at the Midlands Hospital in Portlaoise had received the same care she did, their babies would still be alive.
The Renua Ireland leader said she is acutely aware of the problems faced by the women who lost their babies in Portlaoise, as she had a "very difficult labour" when giving birth to her daughter Gwendoline last year.
Creighton told Oireachtas health committee her baby's heart rate dropped and things went "seriously wrong".
"Thankfully I was under the fantastic care of Professor Mick Foley and an amazing team in Holles Street. But all that went through my mind during that experience was 'Thank God I'm in Holles Street' – the staff, the care, the attention to detail. And, ultimately, when things went really, really seriously wrong, they saved my baby's life.
The reality is if the level of care that I received had been afforded to the families in Portlaoise, their babies would also be alive – and that's a really stark reality, and one that I find very deeply upsetting frankly.
Creighton introduced some of the parents from Portlaoise to the health committee when she was eight months pregnant.
Four medical staff from hospital have been referred for possible disciplinary action after a number of babies died in recent years.
Creighton said She would take Health Minister Leo Varadkar on his word when he said the Hiqa report into maternity services at the Midlands Hospital won't be another one "that sits on a shelf".
However, she added that as this fate has happened to "so many" reports on healthcare "it's difficult to have confidence that anything will be different on this occasion".
Inaccurate death rates
Creighton also said that it should be mandatory for all maternity hospitals to report babies' deaths, saying hospitals and individuals who fail to do so should face criminal liability.
She noted that a 2014 report by Dr Tony Holohan showed that perinatal mortality statistics are "completely inaccurate", adding: "A voluntary system doesn't work."
Varadkar conceded the statistics "unfortunately give false reassurance".
Earlier in the meeting, he said was "ashamed" of how families whose babies died at Portlaoise Hospital were treated.
The health minister said they had been treated "without respect, care and compassion when they most needed it, by members of my own profession and other professions".
Patients and their families were treated dreadfully and at times inhumanely.
On Wednesday, Varadkar met bereaved parents to hear about their experiences.