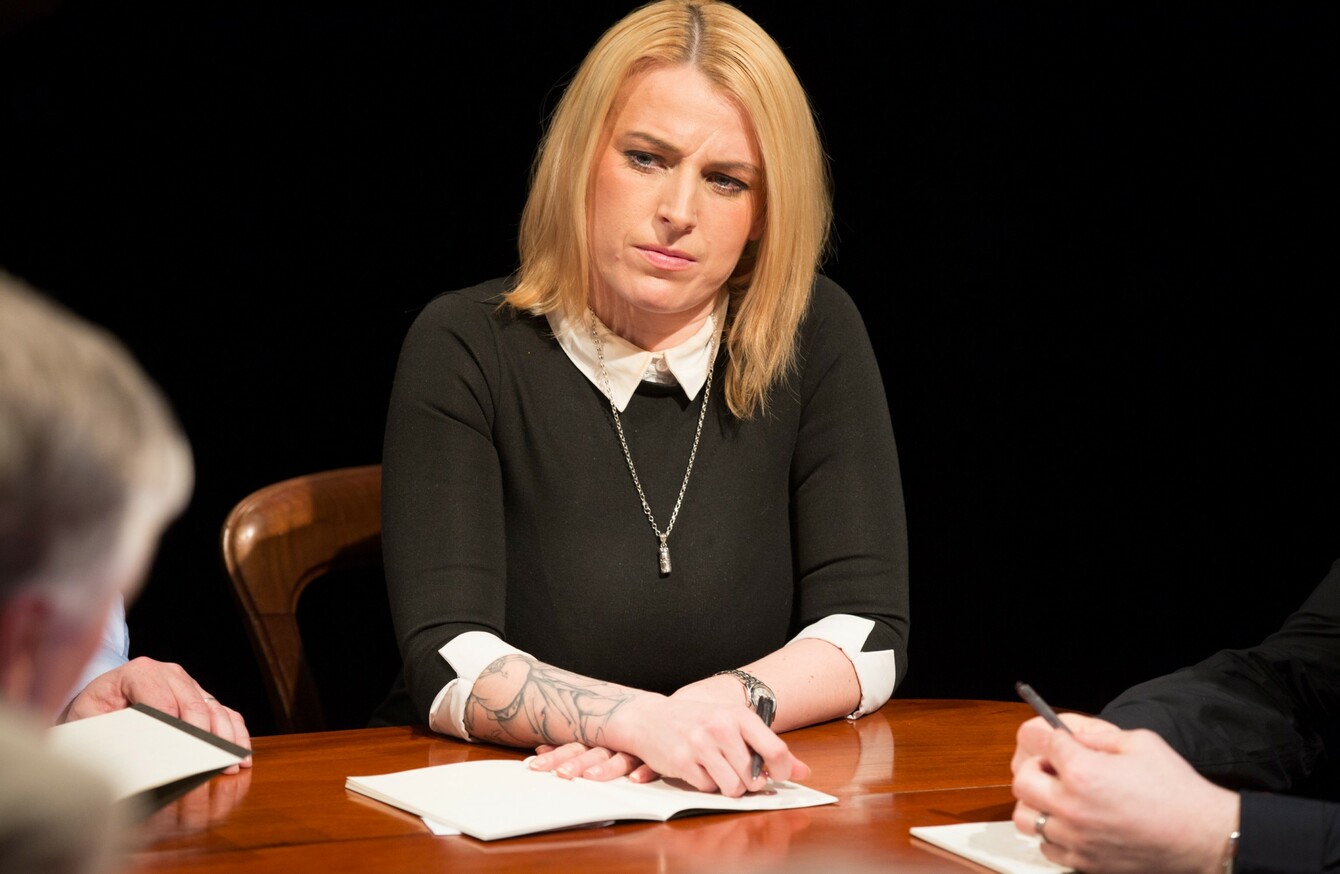 Image: PAUL SHARP
Image: PAUL SHARP
"I NEVER HAD a desire to move into politics, but I realised in Trinity how much impact you can have moving into these roles," said Lynn Ruane, who was elected to the Seanad's University of Dublin constituency this week.
After the 15th count, with 3343 votes, Ruane hailed triumphant, winning a Seanad seat ahead of incumbent senators Sean Barrett and Averil Power.
Ruane is the current president of the Trinity College Dublin Students Union. A single mother from Tallaght, who left school at 15.
As a former addiction counsellor and an active campaigner on issues of social justice and equality, she said she sees the Seanad as a good platform to start a national debate on issues that matter to her.
So why the Seanad and why now?
It wasn't something I was thinking about at all … other people planted the seed.
Politics and activism
The SU president said she has always been interested in politics and activism, but never had a desire to move into politics.
However it was her role as SU president that got her feet wet in the politics game.
I have seen the impact I have had in Trinity and I want to bring that into the Seanad. I decided to do it just before Christmas. I thought if I was going to make an impact that would be the time, when I have a bit of a profile, so it felt like the right time to give it a bash.
Ruane says she hopes to champion the causes that are close to her heart, such as helping those with addictions, the homeless crisis, and education equality.
"I really want to scrutinise legislation and be a campaigning senator," she said.
However, she said she is under no illusion about how slow the cogs of government work.
It is bureaucratic, but given the numbers and the make-up of the Seanad there is more room to affect change to government legislation as they don't have enough numbers.

I am under no illusions, it can be frustrating, but I hope to use the platform for a national debate on issues.
She said she plans to link up with like-minded senators, such as Aodhán Ó Ríordáin, on issues such as injecting centres, and other issues she cares about.
When asked whether the Seanad is possibly a stepping stone to one day taking a seat in the Dáil, Ruane said she wasn't sure where life would take her in the next couple of years.
I am happy to be in the Seanad. I definitely don't want to be bound to a constituency… I am very issue based.
Politics is very new to me, it might take me a while to get used to.
'No political home'
The newly elected senator said she didn't think she could really be placed in any particular "ideology on the political spectrum" saying she really has "no political home with anyone".
"I am developing my own thinking right now," she said.
I really can't predict where I'll find myself in a couple of years.
Ruane will have a lot to juggle in the months ahead, completing her dissertation (she is studying philosophy and politics) while also being a full-time senator. However, she says she is used to juggling.
The first three things Ruane says she will be raising in the Seanad are education equality and speaking out against student loans. "The commodification of education is keeping working class people out of education. I don't think it will help in terms of increasing access."
#Open journalism No news is bad news Support The Journal

Your contributions will help us continue to deliver the stories that are important to you

Support us now
She said she will also raise the issue of introducing injection centres in Ireland as well as primary care for the homeless. The third major issue, as a mother of two daughters , aged 15 and 8, is the cost of childcare, which she says is a "colossal cost to parents".
It also reinforces gender inequality and keeps poor women poor.
While she may only be new in the job, Ruane says she wants to see Seanad reform, something that was promised to the public after the Seanad abolition referendum.
"I completely agree with Seanad reform," she said, saying it was crucial for Ireland to be a truly democratic country.
She wants to see all graduates being allowed to vote as well as removing the Taoiseach's power to appoint 11 senators.
"The Taoiseach's nominees is a real bone of contention with me," she said.
Ruane said she would rather see another 11 elected senators from speciality areas such as disability and also the representation of migrants.
Ruane is a juror in Trial of the Century which will air over three consecutive nights from 9.15pm tomorrow night until Monday on TV3.