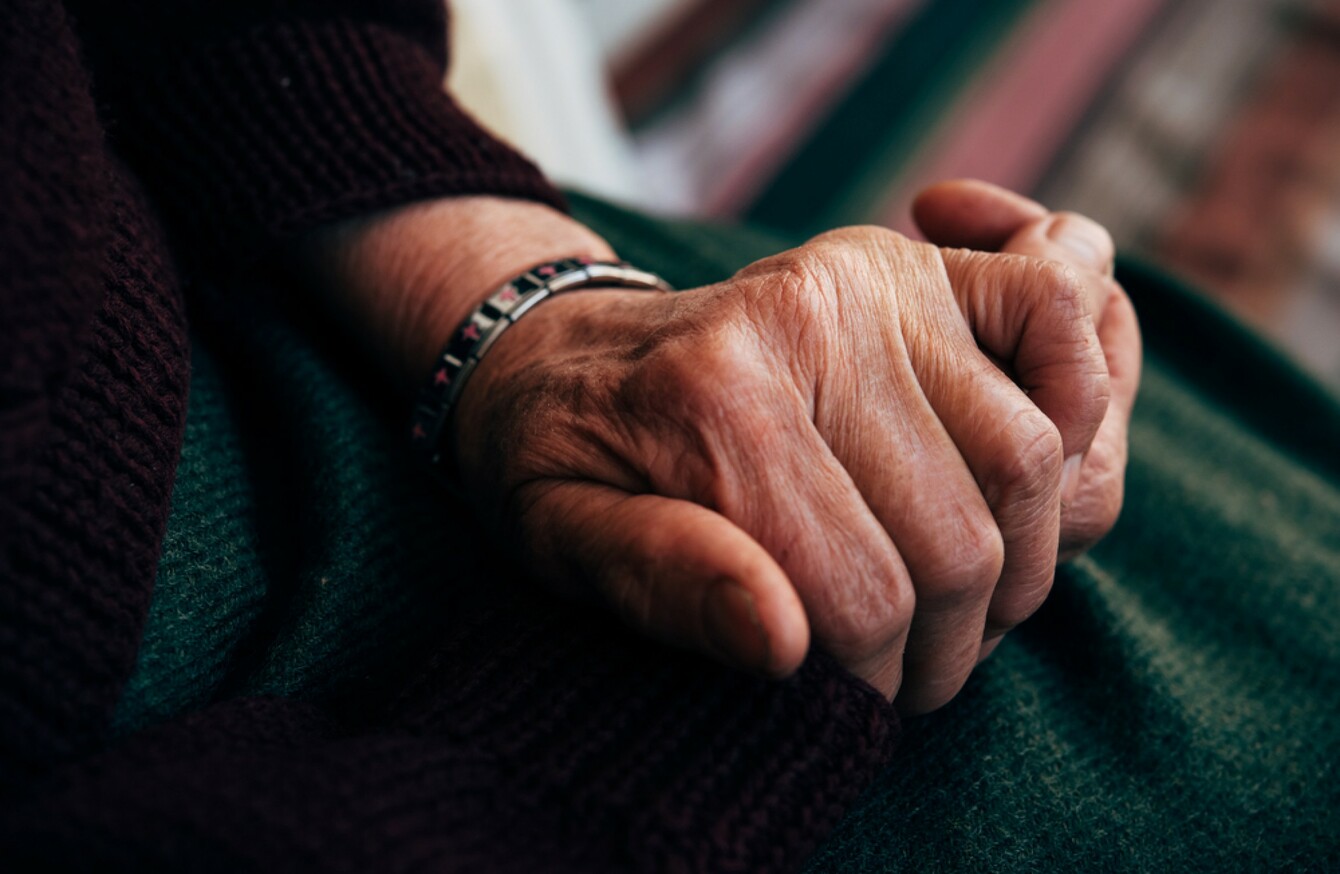 Image: Shutterstock/AdrianC
Image: Shutterstock/AdrianC
AN ELDERLY MAN who said it was his intention to go to his estranged wife's home to kill her has been given a three year suspended sentence for attacking her and threatening to kill her.
Anthony O'Connor (74) burst into the home he had previously shared with his wife and shouted "surprise" before he launched a sustained assault. It came to an end when their neighbours, who had heard the woman's screams for help, dragged him away from his victim.
He continually threatened the 72-year-old woman, telling her "You are going tonight and I'll go with you". The neighbours heard him shout at her "If I don't get you someone else will. You'll get a bullet in the head."
O'Connor pleaded guilty at Dublin Circuit Criminal Court to assaulting Phyllis O'Connor causing her harm and threatening to kill her at Thatch Road, Whitehall, Dublin on 19 July 2016. He is now living in a Dublin nursing home where he continues to receive psychiatric care.
Garda David Crowley told Anne Rowland BL, prosecuting that O'Connor, who was being treated in a psychiatric hospital for bipolar disorder at the time, told his psychiatrist the following day that it had been his plan to drag the woman upstairs and smother her with a pillow but he thought she would be too heavy.
The accused said if he had managed to get the woman upstairs "she would have been a goner".
He told his psychiatrist he had been at a meeting with his solicitor that day about their divorce. He was drinking in the pub later getting more and more angry because she was in the marital home and he was homeless.
O'Connor admitted that he had "got it into my head to kill her". He said he waited outside the house until no one was around.
He said he told his wife "I'll have you now" and "You won't have a minute's peace. I'll wait for you to kill you".
His psychiatrist reported that O'Connor showed no remorse that day and was still angry with his wife.
Phyllis O'Connor was later treated for cuts and bruises to her face, neck and arms. She didn't make a victim impact report but has since secured a barring order against her husband.
Judge Melanie Greally said O'Connor had been prevented from carrying out his intentions on the night only because of the intervention of their neighbours. She said unfortunately at that stage the woman had already sustained a number of blows to her face and neck.
The judge noted that, although Phyllis O'Connor had not prepared a victim impact report, she could assume that it was a very distressing incident. She said she her marks and bruises must have caused her considerable embarrassment.
Judge Greally suspended the three year term in full on condition that O'Connor remain in an appropriately sanctioned nursing home, continue with his medication and refrain from having any contact with his wife.
Additional evidence
Judge Greally acknowledged that the assault took place during a period when the couple were involved in divorce proceedings and accepted evidence that O'Connor had never treated his wife in this way during their marriage.
She accepted that O'Connor was being treated for bipolar at the time, which was exacerbated by excessive drinking and anger management issues.
The judge took into account his admissions of guilt, lack of previous convictions, serious psychiatric condition and the fact that he was unlikely to come to garda attention again if he continued with his medical treatment.
Detective Garda Crowley agreed with Luigi Rea BL, defending that his client and the victim previously had a very good relationship and a good family home. He accepted that he had never mistreated his wife before and had since displayed respect for her in his dealings with the gardaí.
He further accepted that O'Connor had since stayed away from the marital home and had not come to any garda attention since.
Rea said his client had a son in a court to support him. He said another son had previously passed away and this had exacerbated O'Connor's problems.
He asked Judge Greally to accept that this was a once off incident never to be repeated and his client was remorseful for the fear and injuries he caused his wife.
"I ask that he be given the only chance he has ever asked for," Rea submitted.