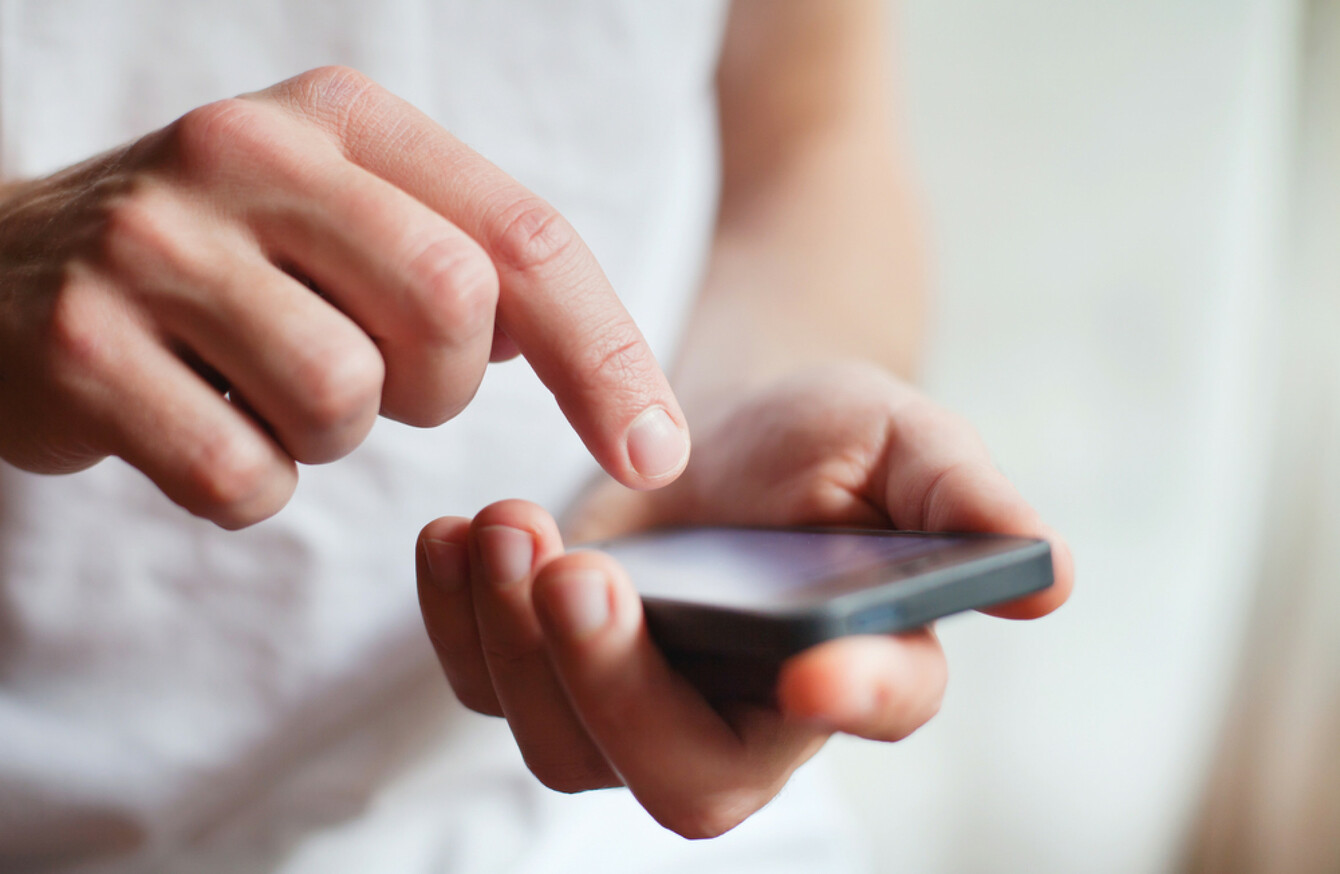 Image: Shutterstock/Ditty_about_summer
Image: Shutterstock/Ditty_about_summer
A MEATH BUSINESS analyst has been convicted of raping a woman he met on the dating app Badoo.
Martin Sherlock, 30, of Athlumney Wood, Navan, Co Meath, had pleaded not guilty at the Central Criminal Court to raping the woman at her Dublin home on 14 August 2015.
The jury of eight men and four women returned its verdict on day four of the trial following over five hours of deliberations.
Mr Justice Patrick McCarthy thanked the jurors for their service and remanded Sherlock on continuing bail until 18 June.
The woman said the man raped her after turning up at her house and stole her phone on his way out.
During the trial, the now 27-year-old woman told the jury that she had contacted another man on Badoo and had sex with him because Sherlock had failed to confirm their scheduled meet-up that night.
No condom 
She told Conor Devally SC, prosecuting, that Sherlock then messaged her after the other man had left. She said she agreed to meet Sherlock when he said it was just for a chat. She said when he arrived she told him that they couldn't have sex because he had no condom.
She told the jury that she and Sherlock started kissing and touching in the bedroom, but then she started to feel strange when the activity escalated to oral sex on her bed.
They interchanged between oral and penetrative sex, until she became sore and uncomfortable and began repeating 'no' and 'stop'.
The woman said Sherlock didn't listen, even after she told him that he should go, and he carried on until he ejaculated. She said she hadn't wanted to perform oral sex with him while on her bed, but she let it happen.
She told Devally that the man refused her request to go to a GP with her for the morning-after pill, saying he had no money.
On his way out, Sherlock returned back upstairs to retrieve his phone charger and took her phone as well.
When she discovered it missing, she dialled the number from her house phone. She told the court that it rang twice and then was unreachable.
Comments are closed due to ongoing legal proceedings.