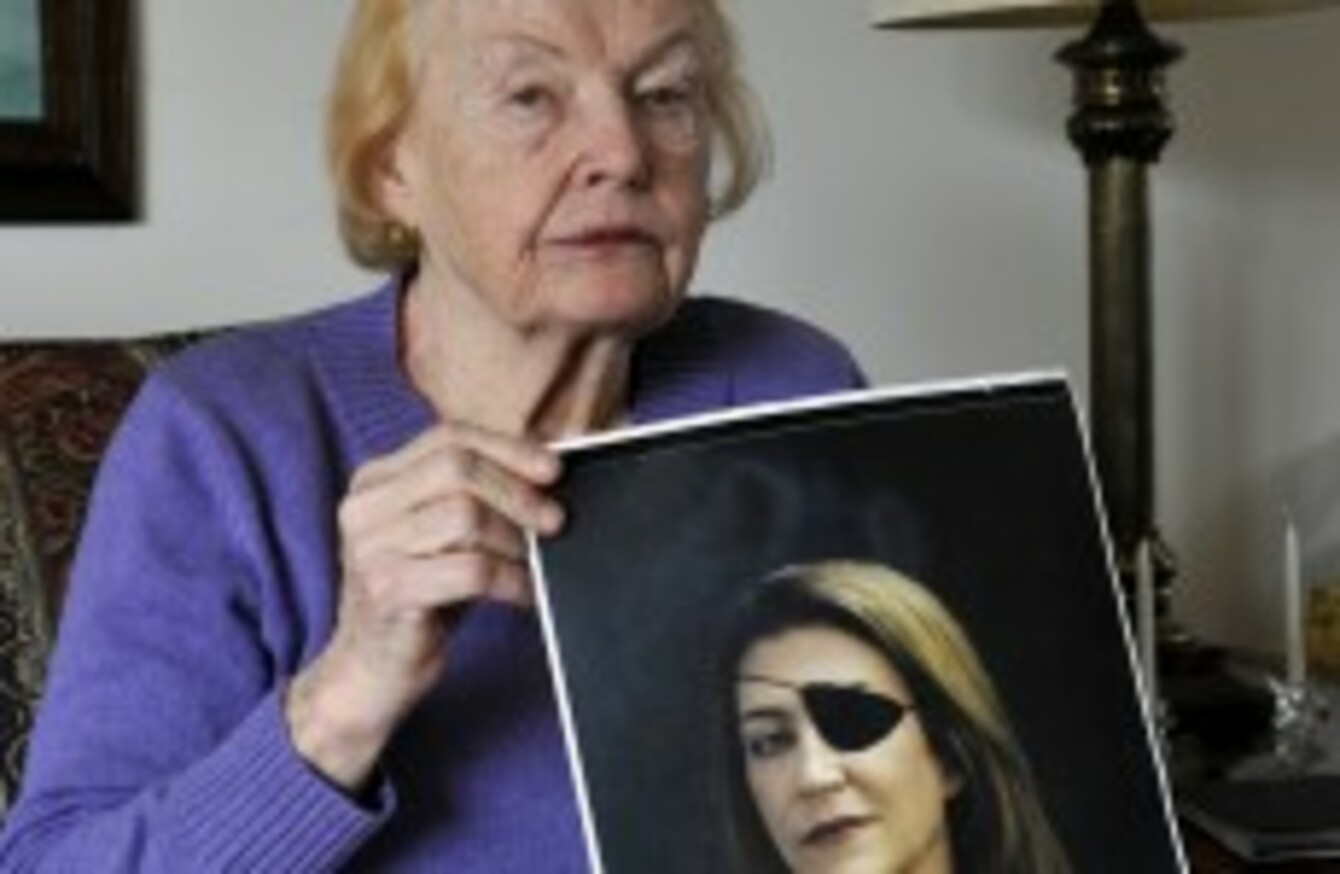 Marie Colvin's mother Rosemarie Colvin poses with her portrait today.
Image: AP Photo/Kathy Kmonicek/PA Images
Marie Colvin's mother Rosemarie Colvin poses with her portrait today.
Image: AP Photo/Kathy Kmonicek/PA Images
TÁNAISTE EAMON Gilmore is to travel to Tunisia for an international conference on the escalating conflict in Syria.
The UN has stopped reporting casualty figures from the fighting because the chaotic situation has made it impossible to verify the number of injured and dead.
Last month it estimated that over 5,400 people had been killed since the government crackdown on political dissent began in March 2011. Activists say hundreds more have been killed in the weeks since that last UN report.
Today, Marie Colvin of the Sunday Times and French photographer Remi Ochlik were killed during heavy shelling in the city of Homs, which has seen fierce fighting in recent months.  Syrian citizen journalist Rami al-Sayed was killed in Homs yesterday, according to Syrian activists.
Colvin's mother later told reporters that news of her death was particularly hard, given that the reporter was planning to leave Syria today. "That's really hard because it was just one day," she said:

(Video via the AssociatedPress)
Eamon Gilmore will travel to Tunis to attend the International Conference of the Friends of the Syrian People on Friday. Foreign ministers of Arab League members, US Secretary of State Hillary Clinton, EU foreign affairs chief Catherine Ashton and EU foreign ministers are due to attend the conference.
Friday's meeting is the first meeting of the group since Russia and China vetoed a UN Security Council resolution on Syria. Russia has already indicated it will not attend the Tunis meeting, and it is not clear if Chinese officials will be there.
Spokesperson for the US Department of State Victoria Nuland said yesterday that the US believes "that a political solution to this is the best way to go" rather than the "further militarisation of Syria".
Gilmore today condemned the continuing targeting of civilians in Syria called on the international community to use economic, political and diplomatic measures to compel the Syrian regime to cease its appalling and unacceptable attacks on its own people.