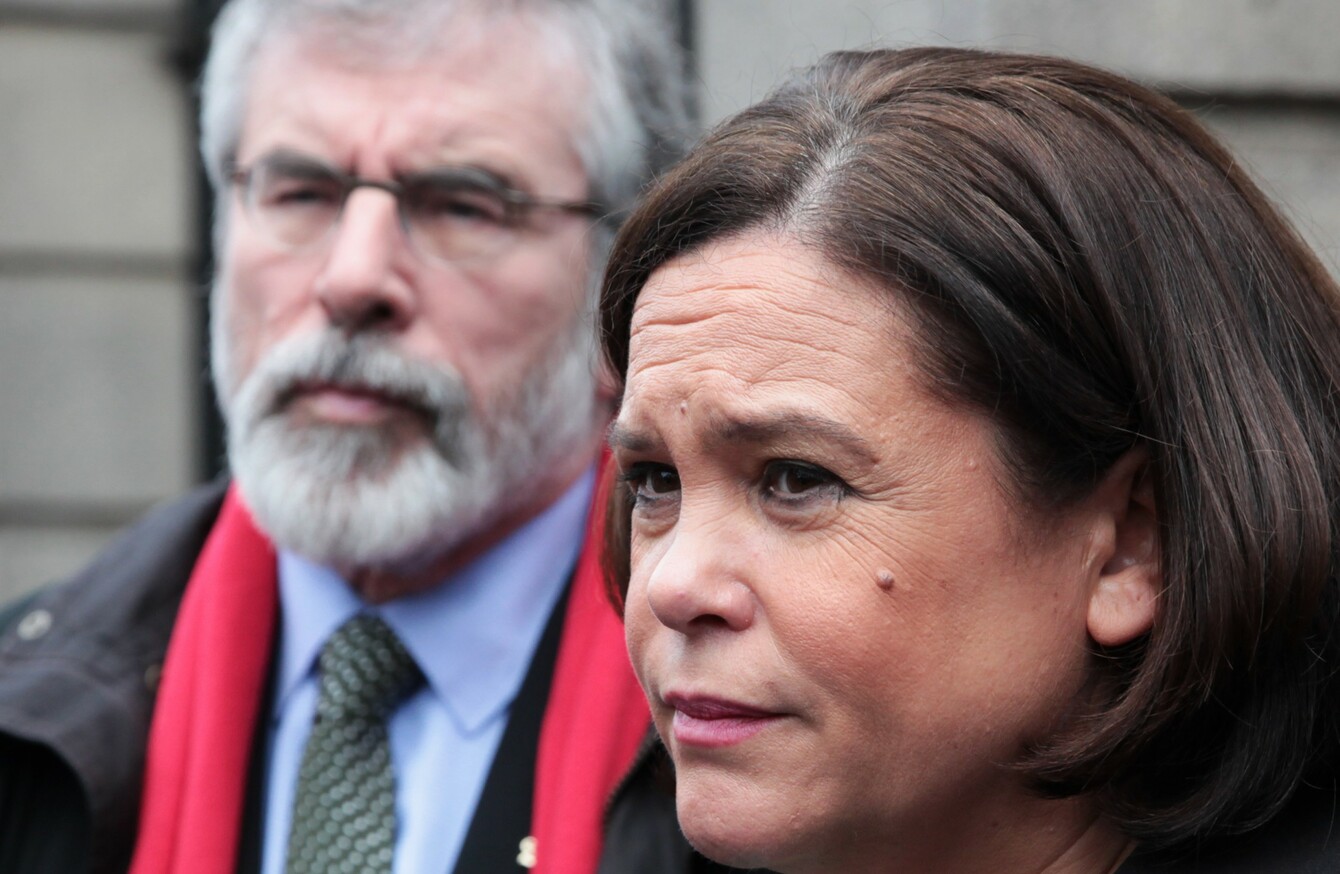 Gerry Adams and Mary Lou McDonald
Image: Leah Farrell
Gerry Adams and Mary Lou McDonald
Image: Leah Farrell
A NEW POLL has found that 42% of people in Ireland think Mary Lou McDonald would make a better leader of Sinn Féin than Gerry Adams.
The findings are contained in a Claire Byrne Live/Amarách Research poll for TheJournal.ie which asked over a thousand adults: Would Mary Lou McDonald make a better Sinn Féin leader than Gerry Adams?
The poll result comes amid renewed talk about Adams's leadership of the party.
Sinn Féin and Adams both denied a recent report in the Sunday Independent that his 33-year reign as party leader could be at an end. But the story did raise fresh questions about the Louth TD's political future and how long he will continue as leader.
Adams has maintained he will lead Sinn Féin into the general election and will seek a mandate to form a government. Earlier this week he said he is hopeful of being Taoiseach of that government.
The poll shows strong support for his deputy leader to replace him. But a fifth of people said that McDonald would NOT make a better leader than Adams.
A large number of people, 38%, said they didn't know if McDonald would be better than Adams.
The strongest support for McDonald's leadership was among people aged 55 and over with half of people in that age category stating a preference for the Dublin Central TD over Adams.
Adams said in October of last year that he would "of course" support a bid by McDonald to succeed him as leader if he were to step down.
The long-serving Sinn Féin president said today that the people who would make that decision are the party members at the annual Ard Fheis.
Adams said he would "of course" support McDonald, the current deputy leader, or anyone outside of the Northern leadership of Sinn Féin if they ran to succeed him.
McDonald has insisted in response to questions about her ambitions that there is currently no leadership vacancy.
However, she has not ruled out seeking the Sinn Féin leadership when Adams steps down.