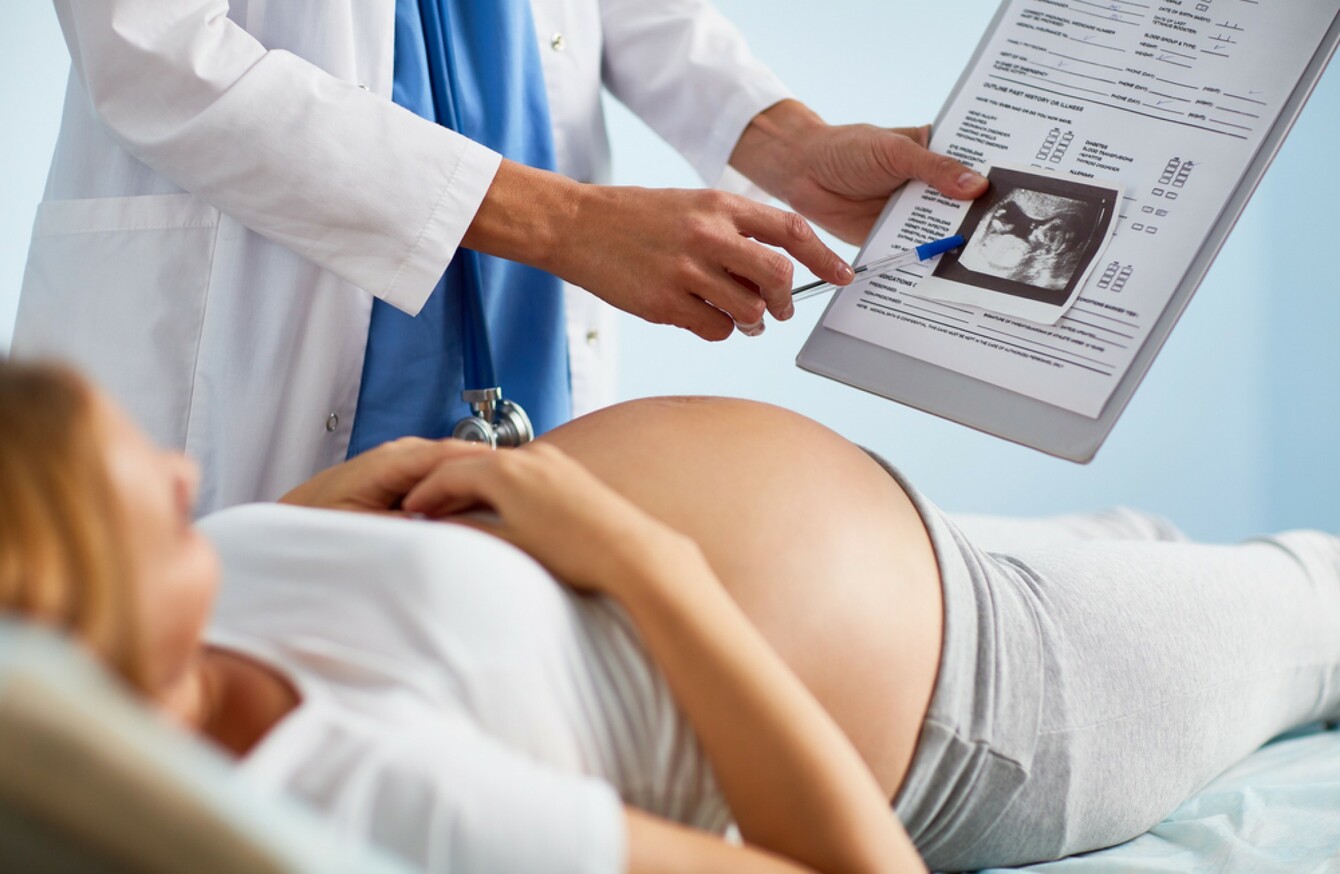 Image: Shutterstock/Pressmaster
Image: Shutterstock/Pressmaster
OF THE 203 maternity care complaints received by the HSE over the past 40 years, 31 were about perinatal deaths.
Perinatal deaths include stillbirths and deaths in the first week of life.
Patients also frequently felt like they had not been treated with respect and dignity and there was a lack of communication around their care, with patients also reporting having difficulty accessing copies of their health records.
A Health Service Executive commissioned review examined complaints made about maternity care experienced between 1975 and 2015.
Of the total complaints, 153 patients consented to participate in the review process. A massive 83% of those complaints (130) related to Midland Regional Hospital Portlaoise (MRHP).
The other 23 related to eight other maternity hospitals including the Rotunda Hospital, the Coombe Women and Infants University Hospital, University Hospital Limerick, Cork University Maternity Hospital, Kerry General Hospital, Midland Regional Hospital Mullingar, Midland Regional Hospital Tullamore and Galway University Hospital.
The review was initiated following the 2014 RTÉ Prime Time Investigates programme, 'Fatal Failures'. That programme looked into the cases of eight babies who had been alive at the onset of labour at the maternity unit in Portlaoise but died either during the labour or within the first week.
The HSE, RTÉ found, had failed to fully implement recommendations for patient safety which were made following one death in 2008 – and other babies died in similar circumstances following this.
Findings 
This review, launched after these revelations, was broken into three phases. The first phase reviewed 28 complaints and was commissioned in 2014 and published in June 2015. It analysed 23 cases from Portlaoise in particular and was damning in its assessment of how the babies' families were treated.
The second phase reviewed 125 complaints, 85% (107) related to MRHP. Each patient's healthcare record was examined and an expert clinical review team met with the patients concerned.
The third phase involved an examination of cardiotocographs (CTGs) – grossly abnormal readings of a baby's heartbeat – which were taken at Portlaoise and not acted upon.
There were four cases of CTG perinatal deaths at Portlaoise, one of which only came to the attention of the team during the review.
The 63-page final report of the review found that there were 90 cases of perinatal deaths identified at Midland Regional Hospital Portlaoise (MRHP) from 1985 to the end of 2014.
However, it also found no evidence of any similar failure to react to pathological CTGs that might have been a contributory factor in these deaths.
Commissioner for the final phases of the review Dr Susan O'Reilly, CEO of the Dublin-Midlands Hospital Group, said, "There is no doubt that the Midland Regional Hospital Portlaoise has had its challenges, but as acknowledged by HIQA, real improvements have been made.
"The recommendations contained in this review have been either implemented in full or are in progress. Management and staff at the hospital deliver high quality care every day, and are committed to continuous improvement. This review will further inform and drive this improvement."
Another member of the review, Dr Peter McKenna, said the latest evidence is that Portlaoise operates within the parameters of what is 'statistically acceptable' regarding perinatal deaths.
#Open journalism No news is bad news Support The Journal

Your contributions will help us continue to deliver the stories that are important to you

Support us now
'Pushed past endurance' 
They were pushed past the point of endurance because there was so little information about what will happen to them.
That was the verdict of Bridget Doherty from national patient advocacy organisation Patient Focus, which was a participant in the review. She described the process of moving towards better standards as 'ad hoc'.
She added that it was very difficult for bereaved families to feel a sense of inclusion and that the process stumbled along until a productive approach was eventually developed.
Doctor O'Reilly did admit that the review had a "wobbly start".
The Minister for Health Simon Harris said, "It is regretted that it has taken such a long time for these issues to have full visibility.
The number of these complaints over such a long period of time is a wake-up call to all of us to ensure our health system becomes more open, and deploys systems that are responsive and listen and learn from patients.
The report follows on from reports  into Portlaoise Hospital by HIQA and the Chief Medical Officer of the Health Department.
The Minister added that it's heartening to see recommendations from the HIQA review being implemented in many cases and that the HSE is actively progressing others.