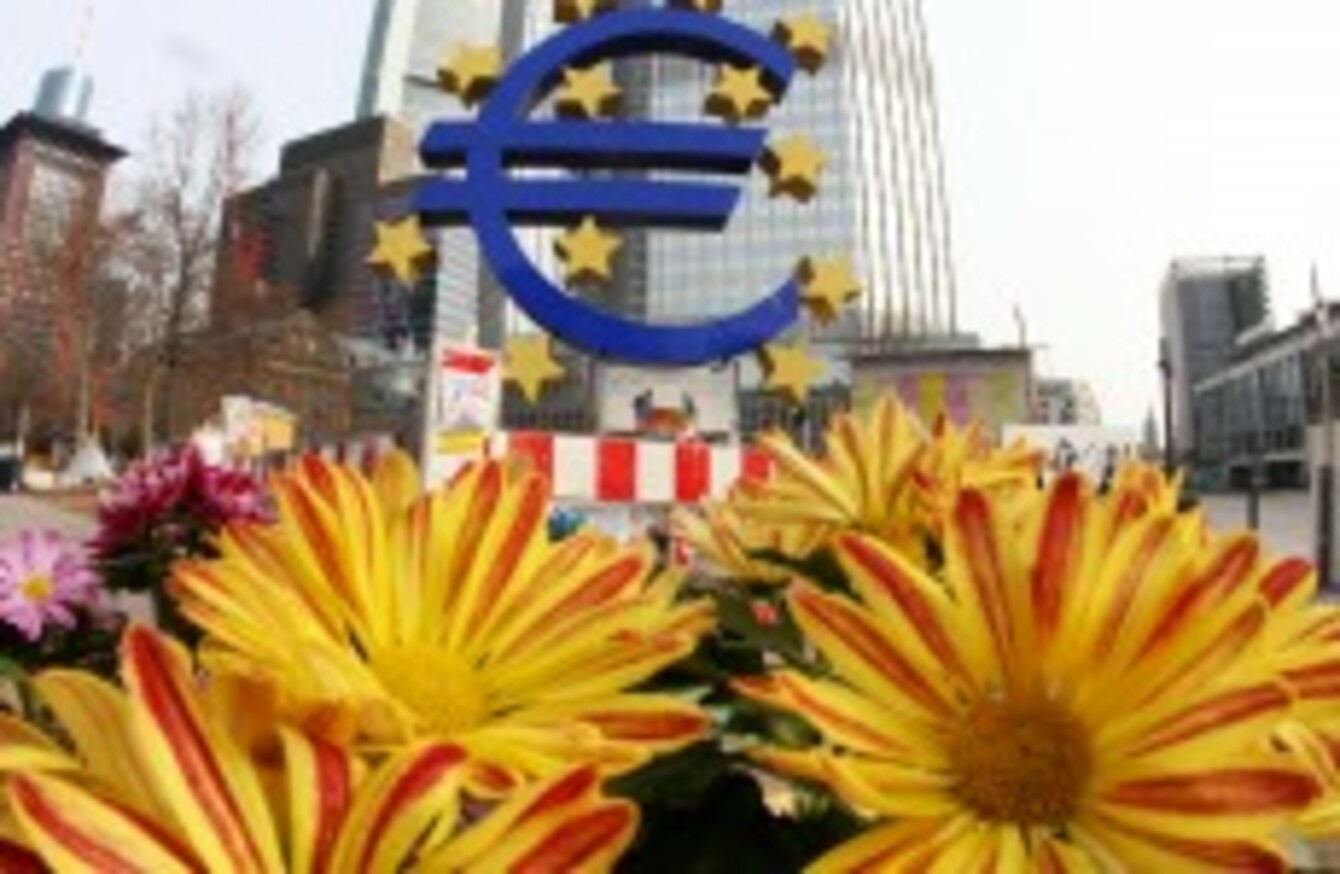 Image: Michael Probst/AP/Press Association Images
Image: Michael Probst/AP/Press Association Images
THE FAILURE OF the majority of banks to pass on the ECB rate cut to variable rate customers is 'disgraceful', Fianna Fáil finance spokesperson Michael McGrath has said.
There is speculation that a further ECB base rate cut may take place on Thursday this week.
At the beginning of July, the ECB announced a cut in the bank's key interest rate to a record eurozone low of 0.75 per cent.
Today, McGrath said that the majority of banks with mortgage customers in Ireland have "disgracefully refused to pass on last month's 0.25 per cent interest rate reduction to their standard rate customers".
He said that the bank's President Mario Draghi's comments on the cut showed that the rate reduction "was intended to be passed on to customers and, as a consequence, to give a boost to the eurozone economy".
The most effective boost to the Irish economy at the present would be if hard-pressed mortgage holders had more money in their pocket to spend in the domestic economy.
While tracker rate customers received the benefit of the rate cut immediately, two banks in Ireland passed on last month's rate cut to their standard variable rate (SVR) customer as follows:
AIB: No. They increased their SVR by 0.5 per cent
Bank of Ireland: No
Ulster Bank: Yes
Permanent TSB: Yes, reduced their SVR by 0.35 per cent
National Irish Bank: No
KBC Bank: No
EBS: No
Halifax / Bank of Scotland: No
IBRC (Irish Nationwide): No
McGrath said:
The silence from Government on the failure of the State-owned banks to pass on the rate cut to mortgage-holders has been deafening.  At a time when variable rate customers expect their Government to act in their interests, ministers have sided with the banks.
He added that the Government "will presumably allow this to happen all over again if the ECB does decide to further reduce its rate on Thursday."
A Department of Finance spokesperson told TheJournal.ie at the time of the previous cut that the pricing of financial products, including standard variable mortgage interest rates, "is a commercial decision for the management team and board of each bank".
In December of last year, Taoiseach Enda Kenny urged banks to pass an ECB rate cut on to their variable-rate mortgage customers, though he ruled out introducing legislation forcing them to do so.