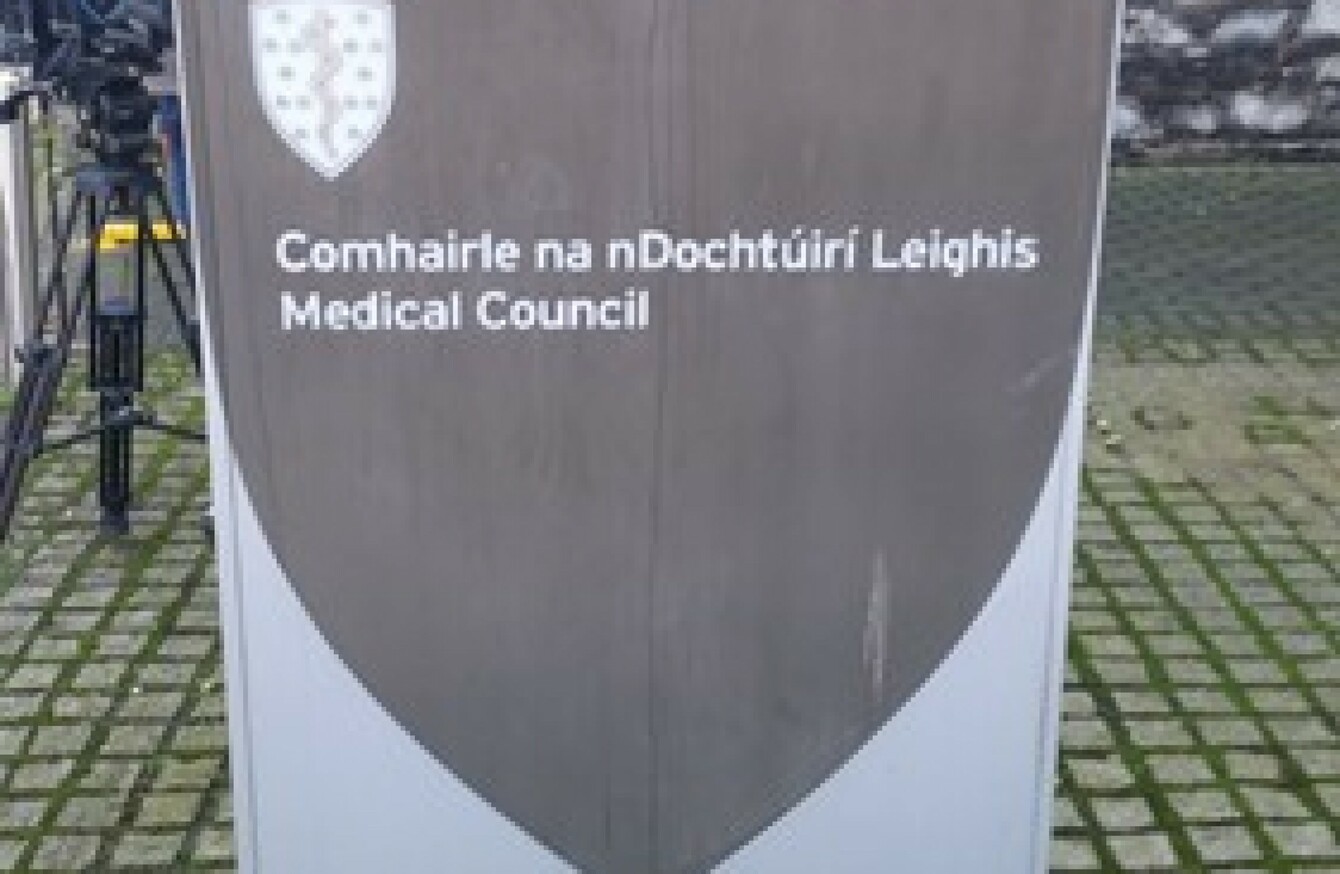 A DOCTOR WHO spent two months working in Mayo General Hospital has begun a fitness to practise inquiry at the Medical Council.
Dr Emmanuel Gbadebo Alabi, originally from Nigeria but with an address in Cork, faces two allegations of professional misconduct and poor professional performance.
The allegations relate to a chest x-ray taken of a woman at the hospital in January 2009.
The committee today heard that the woman underwent the x-ray ahead of a polypectomy – a procedure to remove polyps before they turn cancerous. While that procedure was successful, she would return to Mayo General Hospital the following year complaining of a lump in her sternum.
She was diagnosed with stage four renal cancer in March 2010 and died in November that year.
Suffering
The woman's sister told the inquiry that the failure to pass the x-ray on led her to "suffer greatly".
She said that the x-ray report, which the inquiry was told was initialled by Dr Alabi, "clearly" recommended a referral to a consultant respiratory physician.
She added that there were numerous discrepancies on the report, which the family obtained through Freedom of Information legislation.
Training
Dr Ulrich Bartels, a consultant obstetrician at Mayo General Hospital, told the inquiry that Dr Alabi's contract had not been renewed in February because there had been "no sufficient progress" in Dr Alabi's clinical skills and no sign that Dr Alabi was willing to retrain.
He said there had initially been "nothing to report" on Dr Alabi before a patient, who was herself a nurse, voiced concerns over his attempt to place an IV line.
In his own questioning of Dr Bartels, Dr Alabi asked why he had not been offered training before his contract had been terminated.
Dr Bartels told him that he had not offered to attend any courses, had shown no willingness to improve as a doctor and added that staff at the hospital could not "catch him up" on basic procedures.
Dr Bartels said there was no documentation to back up Dr Alabi's assertion that he had handed the report on to his consultant.
This was the first clinical position Dr Alabi had held in Ireland, having been trained in Belarus.
Comments are closed as the inquiry is ongoing