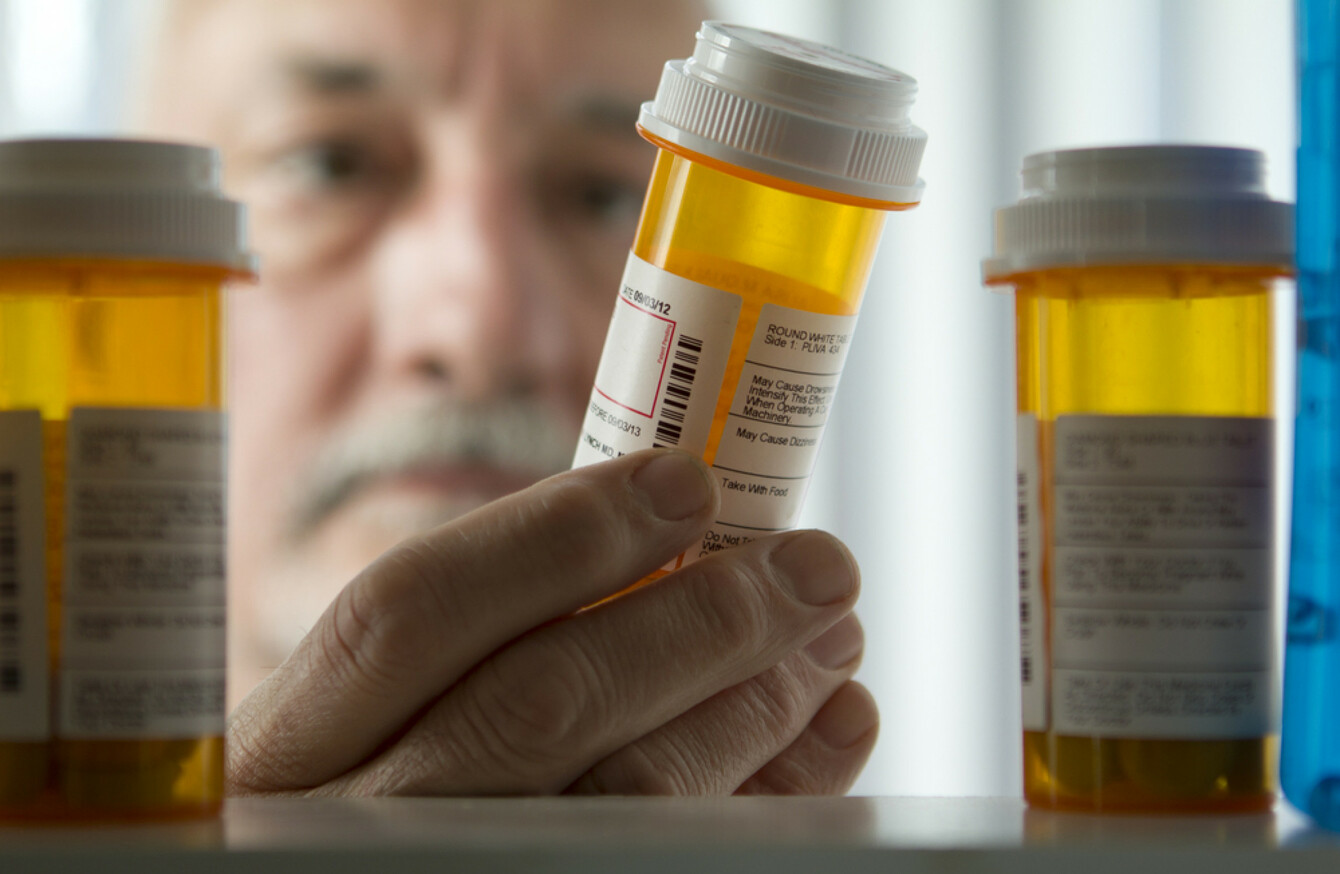 Image: Shutterstock/Burlingham
Image: Shutterstock/Burlingham
PEOPLE ARE BEING advised to have an adequate supply of essential medicines at home as the country braces itself for Storm Emma.
Snow and "exceptionally cold" weather is expected in the coming days, according to Met Éireann.
The Irish Pharmacy Union (IPU) has warned that the bad weather could lead to both patients and pharmacists experiencing "significant disruption for several days".
Daragh Connolly, President of the IPU, said: "The extremely cold weather and snow storms predicted for Ireland may make it difficult for people to visit their local community pharmacy.
While all pharmacies will try to remain open during the poor weather, there is a risk of disruption if individual pharmacies are forced to close. Similarly, disruption to supply could occur in localised areas if road conditions are poor.
Connolly said people may be unable to get prescriptions in the coming days and should "ensure they have enough of their essential medication to last them until the beginning of next week".
He also urged members of the public to check that older family members and neighbours have all their required medications and, if not, to contact the person's pharmacy.
Snow-ice warnings 
A status orange snow-ice warning will be in effect for Dublin, Carlow, Kildare, Laois, Louth, Wicklow and Meath from 3pm today until 11am tomorrow.
A status yellow snow-ice warning will be in place for Kilkenny, Longford, Wexford, Offaly, Westmeath, Cork, Tipperary and Waterford from 6pm today until 11am tomorrow.
There's a chance the warnings will be extended to other counties and/or upgraded to red, the highest level. Accumulations of 4 to 6cm of snow are expected in some areas by tomorrow morning and temperatures are set to dip to -7 degrees Celsius.