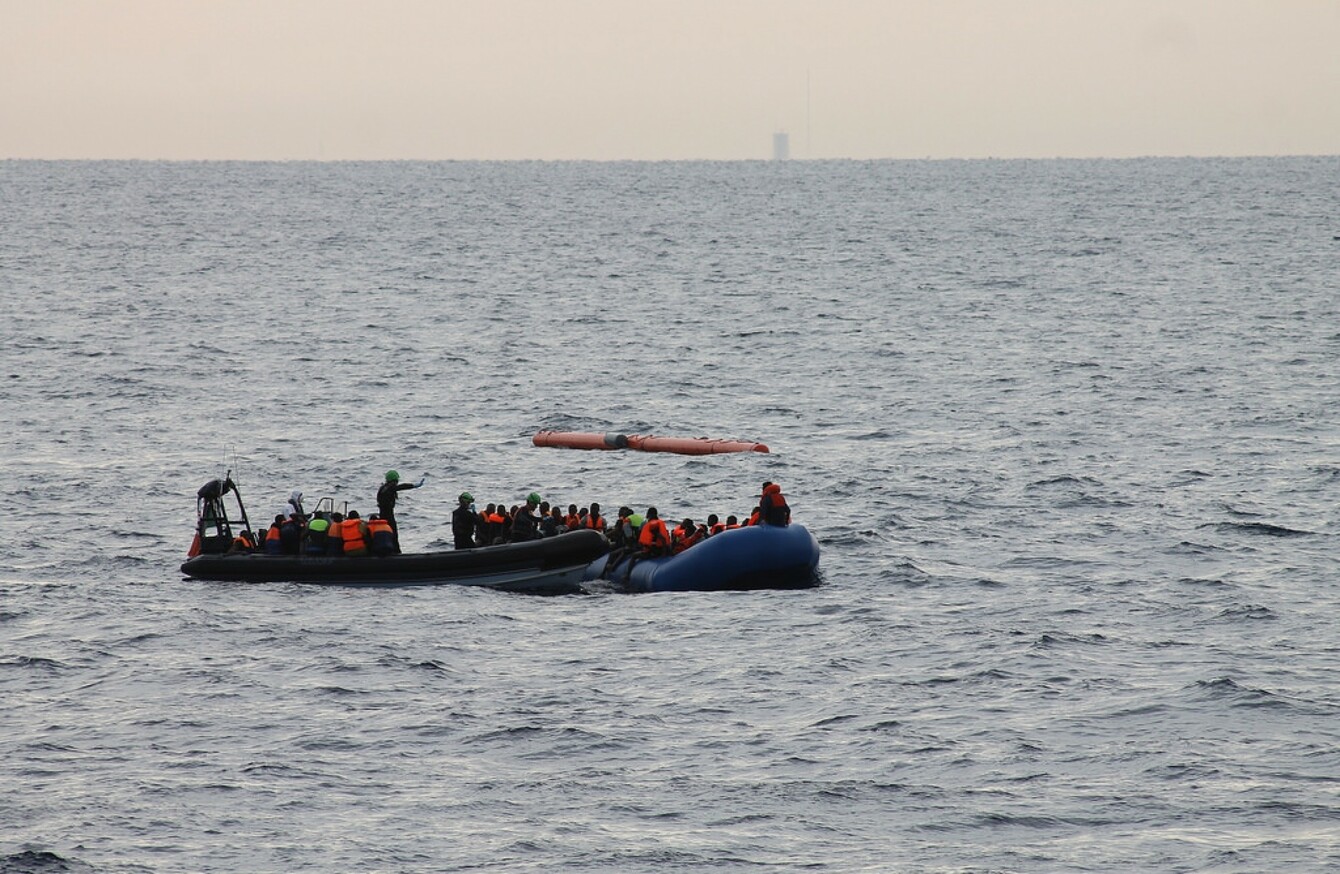 MEMBERS OF THE Irish Naval Service rescued 140 immigrants in the Mediterranean this morning.
The crew of the LÉ Samuel Beckett assisted in the rescue and transfer of 140 migrants from a rubber vessel to the MS Aquarius, during a search and rescue operation conducted 23 nautical miles northwest of Tripoli.
The rescue operation began at 8.30am and all migrants were transferred to the MS Aquarius by 9.50am. Once on board the MS Aquarius the 140* migrants received food, water and medical treatment where necessary.
LÉ Samuel Beckett is currently awaiting furthers tasks in the area of operations.
The LÉ Samuel Beckett departed Naval Service Headquarters in Haulbowline, Cork to assist the Italian Authorities with humanitarian search and rescue operations in the Mediterranean on 23 September.