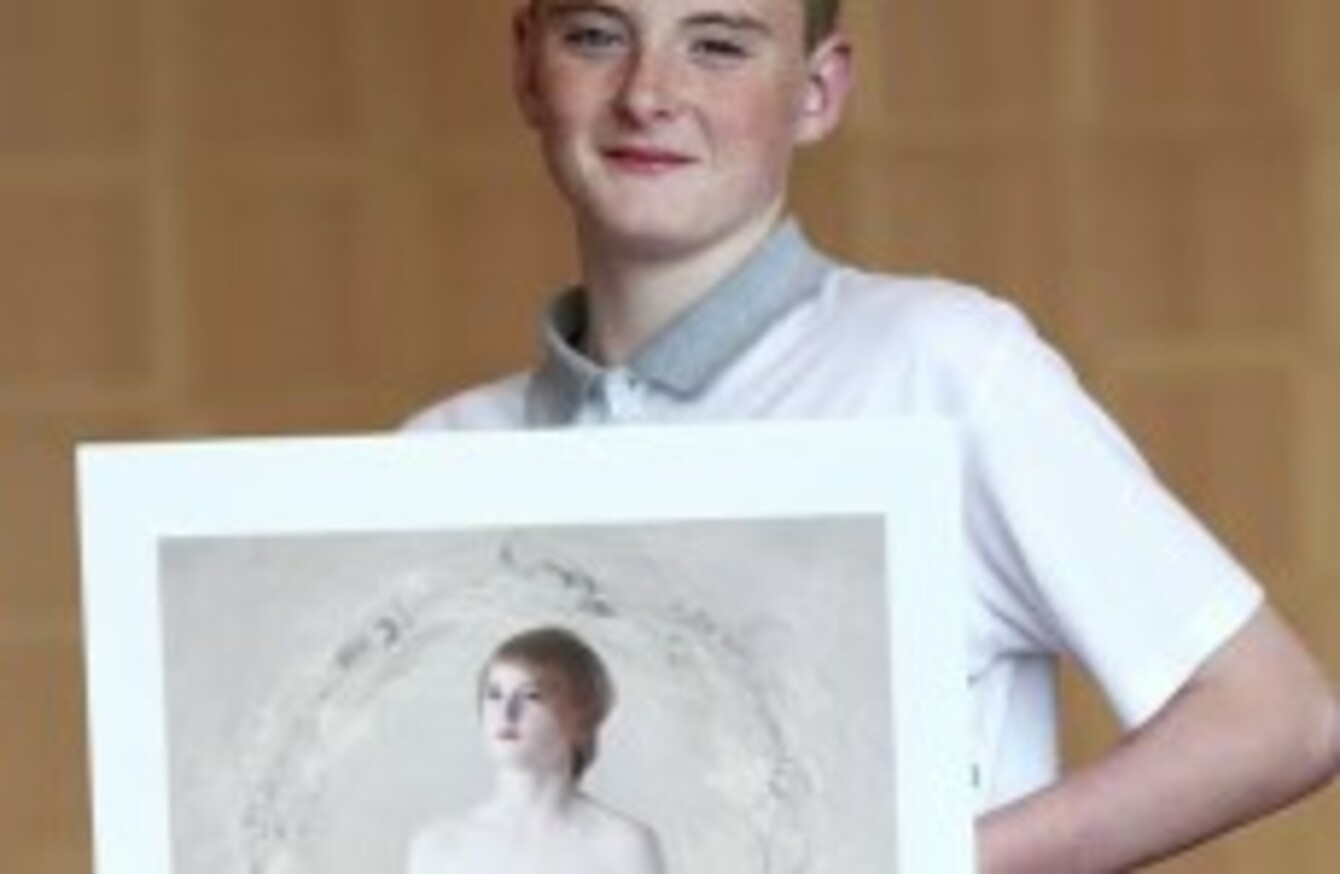 Image: Conor_Healy_Photography
Image: Conor_Healy_Photography
A 10-YEAR-OLD Irish meningitis survivor's photograph was launched at the EU Paediatric Conference as part of a global awareness campaign.
The photograph of Aaron McHugh from Galway was launched by ACT for Meningitis at the European Society for Paediatric Infectious Diseases Congress in Dublin.
World renowned photographer, Anne Geddes, selected McHugh as one of only 15 meningitis survivors to be photographed for the campaign.
The 15 images, including Aaron's, are now available in an ebook for free on iBooks.
Siobhán Carroll, CEO of ACT for Meningitis said, "Aaron's image is very important because he was one of the lucky survivors who didn't suffer physical after effects which can include limb amputations.
Aaron is holding a dove which represents the hope for these children moving forward and the hope that their stories will help save others from going through this terrible experience with this devastating disease.
Carroll added that, "Knowing the signs and symptoms, trusting your instincts and ensuring your children are up to date on their vaccinations can save lives."
The book marks the culmination of a world-wide project which began last year to raise awareness of this deadly disease, highlight the need for ongoing symptom vigilance and educate parents about the importance of vaccination.
Ireland 
Ireland has the highest incidence of meningococcal disease in Europe with meningitis B accounting for the majority of these cases.
As many as one in ten of those infected will die and up to one in five survivors will be left with after-effects including brain damage, amputations and hearing loss which may require ongoing care.
World-renowned photographer and children's advocate, Anne Geddes said:
Through a series of what I believe are inspirational photographs of meningococcal disease survivors and families impacted by the disease, this project celebrates the survivors' triumphs and honours those who've tragically lost their lives.
Consultant Paediatrician, Professor Karina Butler added "It's great to see Ireland is among the countries represented in this campaign.
As a paediatrician who has witnessed the devastation caused by this disease I urge parents to educate themselves about meningitis and seek medical advice immediately if they are concerned.