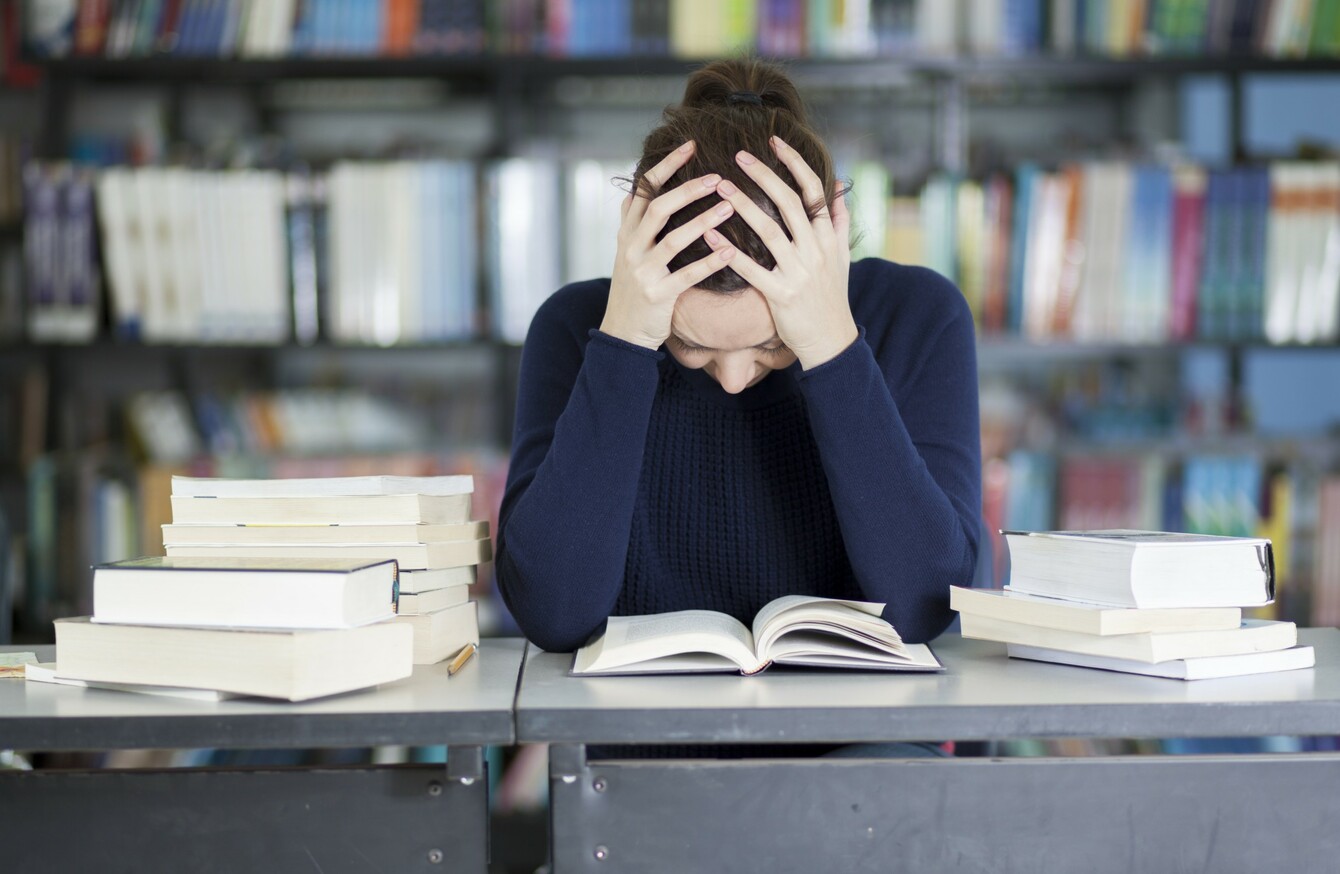 Image: Shutterstock/antoniodiaz
Image: Shutterstock/antoniodiaz
OVER 80% OF PRINCIPALS believe that austerity has worsened mental health supports in schools, according to survey results commissioned by a teachers union.
The results of the survey, commissioned by secondary school teachers' union ASTI, found that 82% a principals believe that a moratorium on middle-management jobs in schools has undermined pastoral care structures in schools.
Pastoral care is the emotional support typically delivered by class tutors or year heads in schools – staff that focus on student well-being and engagement and watch out for things like attendance and monitor at-risk behaviour.
Due to measures introduced in the wake of the recession, however, schools have found it impossible to keep up these posts.
The result being that schools have lost an average of six middle-management posts (called posts of responsibility) since 2009.
Due to this, principals feel that care structures have been undermined and over 40% believe that Department of Education guidelines on student mental health are not adequately implemented in their schools.
The survey was taken by 1,749 principals, deputy principals and teachers across the country between January and February of this year.
Public health concern
Commenting on the survey, ASTI president Máire G Ní Chíarba said that the research was "unequivocal" in its conclusion that pastoral care structures were "substantially undermined" by austerity measures.
"The wellbeing of young people is a major public health concern which is widely reported in the media," she said.
However, it is not a priority when it comes to education policy. Supporting students' wellbeing and mental health requires more than procedures and guidelines, it requires adequate 'human' resources at school level. The very resources which students need to support their wellbeing have been greatly diminished in schools.
Key results of the survey are:
82% of principals say that the moratorium on middle-management posts has undermined pastoral care structures.
40% of principals report that Department of Education guidelines on student mental health are not adequately implemented in their schools.
78% of teachers say that they have more administrative duties to complete compared to last year.
90% say that being able to help young people is a key source of job satisfaction.
There is a 20% drop in teachers who say that they are 'very' or 'quite' satisfied with their job since 2009.