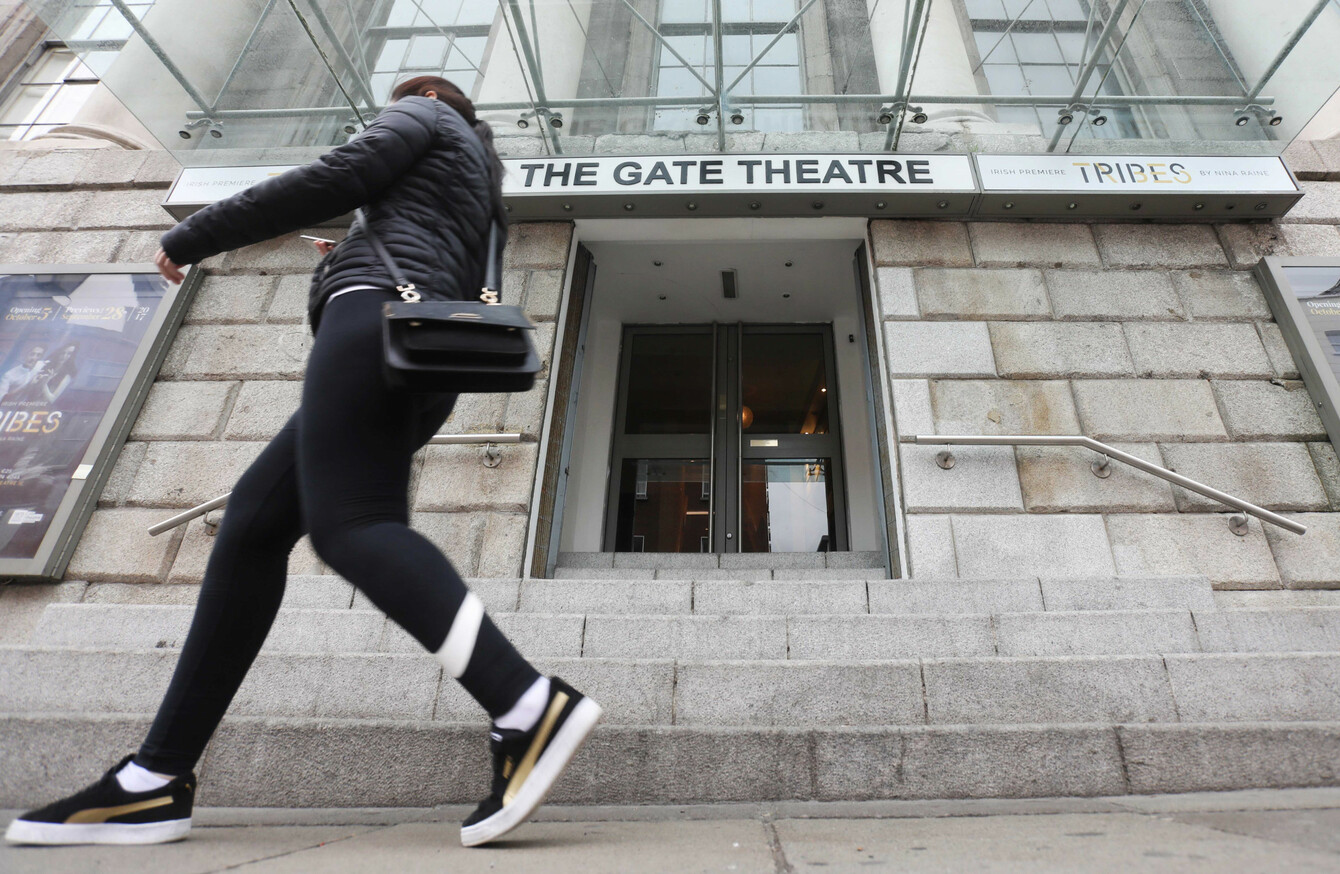 Image: Leah Farrell
Image: Leah Farrell
A REPORT INTO abuses of power by former artistic director of the Gate Theatre Michael Colgan found that he has a case to answer on accusations of abuse of power, inappropriate behaviours and undermining people's dignity at work.
Towards the end of last year, a number of women came forward with allegations against Colgan.
Colgan apologised for some of his behaviours in a Sunday Independent article, saying "the seed of the problem lay in the obscuring of lines between my work and my life" and that he "failed to respect the difference between friends and employees".
However, Colgan denies outright many of the charges laid against him, specifically those of bullying and sexual harassment.
In the wake of these allegations, the Gate Theatre commissioned independent workplace relations expert Gaye Cunningham to review the claims.
In Cunningham's report, she outlines some of the issues from testimony from 56 staff and former staff as well as freelancers and Gate board members.
They detail how staff, particularly women, talked of their confidence being eroded and how Colgan held absolute power and control.
The 22-page report includes a reply from Colgan, in which he denies shouting at staff, using profane language or having mood swings. He said he believed he worked with the six women in his offices as a team but that sometimes the lines were blurred because he also, after 33 years, saw them as a family who resolved their differences as such e.g. they would have a row.
Response
Colgan met with Cunningham in December and January to give his response and told her that he needed "a big personality" to do his job. He accepted he was exacting and had high standards.
According to the report, he also conceded that he should have had a code of ethics in place, as well as proper hierarchies and rules of conduct. He accepted there was an element of all-powerfulness because there was no Artistic Director – himself – and no General manager and that there should have been better procedures to deal with complaints, particularly in relation to bullying if it arose.
On accusations of placing himself 'too close to staff', he acknowledged that he is a 'tactile person' who would 'be often seen throwing his arms around actors and writers' – not all of whom would be women.
However, he strongly rejected any allegations of sexual harassment, particularly when made under cover of anonymity. He told Cunningham that this was not a case of being the 'tip of the iceberg' where further allegations would be made.
The report found that Colgan could be "kind and charming" and that his behaviours were "normalised and accepted".
Overall, the report found that The Gate was "not a normal place to work".
Findings
Weighing up the testimony, Cunningham found there were "credible and consistent testimonies" of behaviours that indicated Colgan has a "case to answer" in respect to these issues raised.
She recommends:
The board should acknowledge the difficulty of staff in coming forward
Michael Colgan answer his cases and the board consider what action to take noting Colgan no longer works there
A free assistance programme be provided to affected staff
A zero-tolerance policy on abuse of power be enacted
A host of dignity at work initiatives be drawn up
The limit on the tenure of Artistic Director
Transparency in board appointments
The fast tracking of the resignation of the current board to within the next three months
To ensure her recommendations are upheld, Cunningham will continue to work in an advisory capacity at the theatre.
The Gate Theatre has said that it will now operate a zero-tolerance policy on inappropriate behaviour in the workplace.