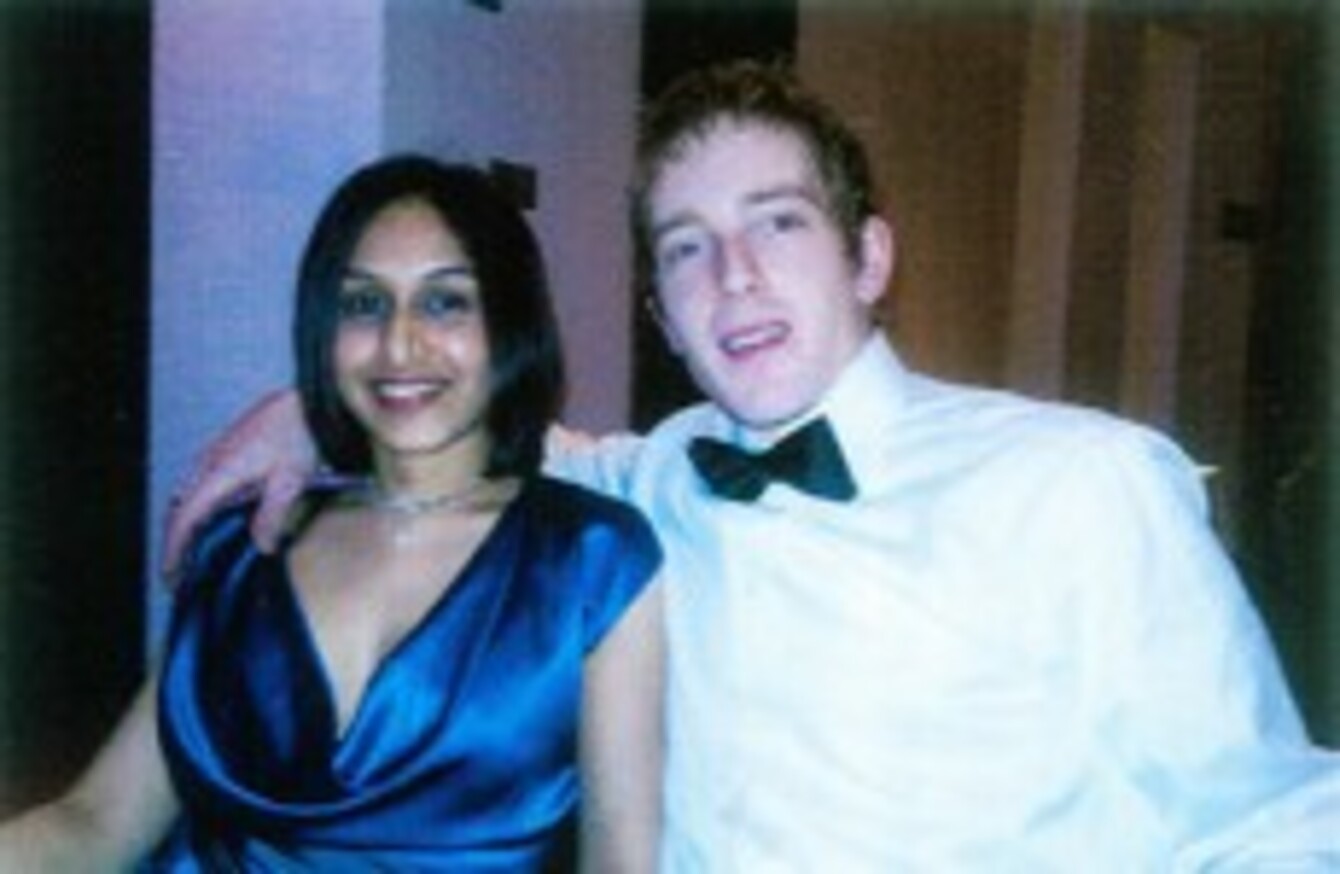 Image: Family handout/PA Wire
Image: Family handout/PA Wire
Updated 10pm
MICHAEL KIVLEHAN SAYS there is still a lot more to be done to protect the welfare of women giving birth in Irish hospitals.
The 35-year-old widower from Dromahair in Leitrim was speaking last night after a jury delivered a verdict of medical misadventure in the inquest into the death of his wife Dhara who died of multiple organ failure days after an emergency c-section.
The HSE has reiterated an unreserved apology to the Kivlehan family, for the shortcomings in the management and care of Mrs Kivlehan at Sligo General Hospital shortly before she died at the age of 29 in September 2010.
The jury of 5 men and two women deliberated for less than an hour before returning with the verdict of medical misadventure and four recommendations.
Those recommendations include the implementation of a flagging system for the follow up of urgent blood test results and a live information database on the availability of ICU beds across the country.
They have also called for mandatory levels of six staff to six beds in ICUs and that all consultants involved in surgical procedures record their presence on theatre charts.
These issues were all specific issues referred to throughout the course of the last six days of evidence heard before Sligo Leitrim Coroner Eamon MacGowan.
Speaking to Shannonside News in Carrick-on-Shannon last night, Mr Kivlehan said the verdict brings them some closure.
"[But]… there is a lot more we need to do in respect of our pregnant ladies and I'd say, personally, to all the men out there to be more supportive to the women," he continued. 
"If it ever comes that they are beside a lady's bed in the hospital, and they have any insecurities, don't be afraid to address them to the doctors."
And he added that it's an emotional time for his family.
"I've a very bright young child. He's got to the stage in his life that he can see mammy and daddy on the TV. He now realises that Daddy is going to work everyday. I spoke to him earlier on and he said, 'Good job, Daddy'.
"Dhara was a very professional lady, she was very dignified. Hopefully she's looking down proud."
In an interview tonight with Miriam O'Callaghan on RTÉ's Prime Time he said he doesn't feel any anger towards the people who took care of his wife.
"Because at the end of the day, they are individuals, and we all have good and bad days. Obviously, what we learned during the week…if the infrastructure is not in place, obviously the people below can't really function correctly, you know".

"And I am just hoping now that the HSE have learned by its mistakes in respect of timing,, of how they have treated my family and delays and hurdles they have put in front of me."

"No, I don't have any malice or any ill feeling to any of the staff, the nurses or midwives or doctors or obstetricians.
Reporting by Denise Canavan. Published with permission of Shannonside, Longford, Roscommon and South Leitrim radio. See more at their website and follow them on Twitter @ShannonsideNews and @DeniseCanavan.