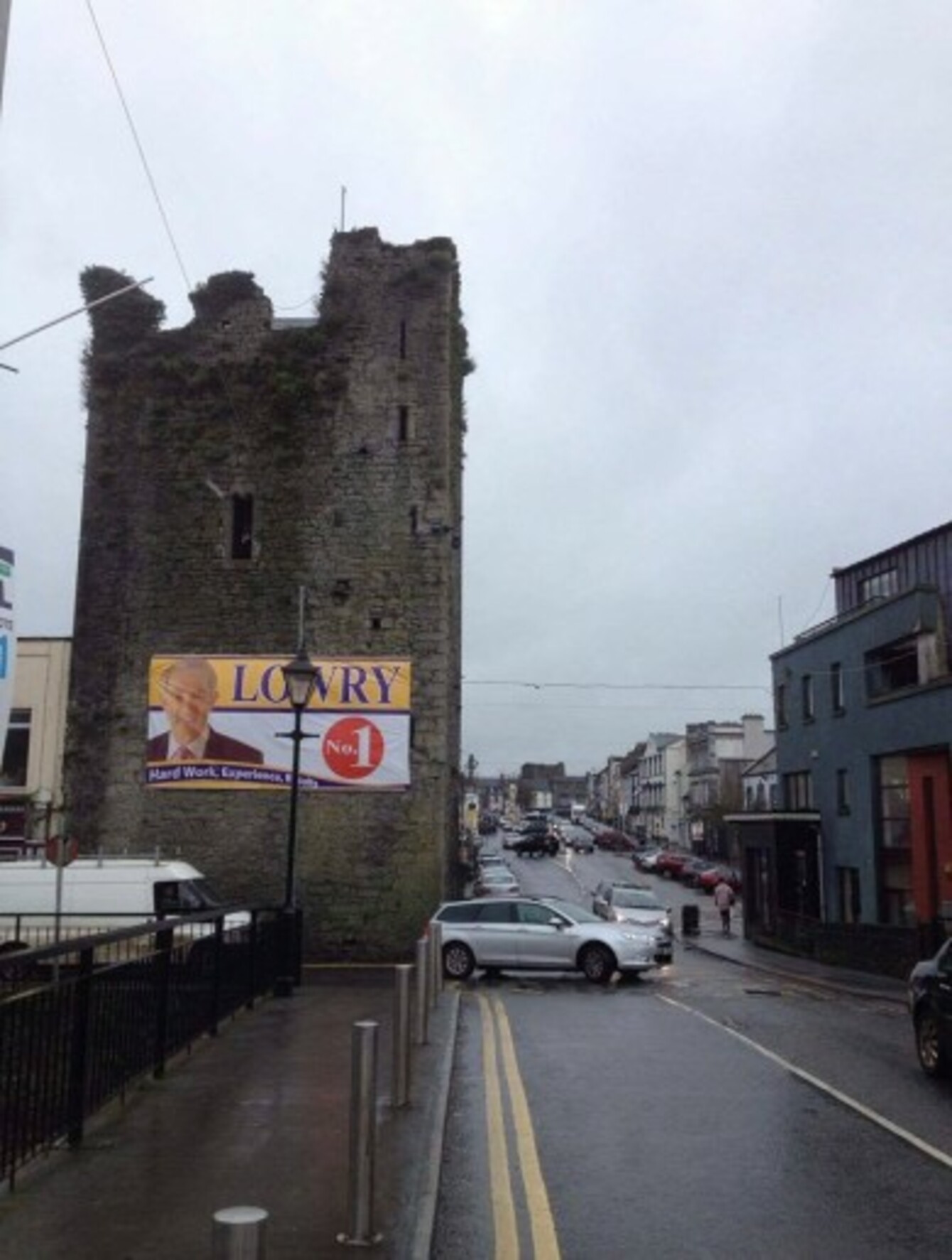 MICHAEL LOWRY HAS hit back at criticism over an election banner placed on a monument in Thurles which dates back to 1450.
Historian Mary McAuliffe told TheJournal.ie,"It's defacing a national monument.
"It's intrusive, it's treating our built heritage as a commodity –  not as something we should value in and of itself."
The Tipperary independent TD said he wasn't aware of the backlash, but that it was private property "and the owner granted permission for it".
He added, "As long as I can remember it has always been used for advertising by different local community groups."
However, McAuliffe said that she was "gobsmacked" when she saw the banner placed on the landmark Bridge Castle.
"I couldn't believe it – that anybody would use our built heritage to advertise themselves.
It would be like putting 'Vote for Michael Lowry' across the Rock of Cashel, it's the same thing.
"I know they are of different value for people but it's the same thing.
"Tipperary has some of the best built heritage in the country and should be more protective."
McAuliffe said she was surprised by the amount of attention a photo of the banner has generated online.
"It's not just a listed building – it's a protected structure," she said.
The tower house was built 1450, according to the Urban Archaeological Survey for North Tipperary.
While it's not included on the latest record of Protected Structures for North Tipperary, it is recorded on the 1998 Recorded Monuments list, Protected under Section 12 of the National Monuments (Amendment) Act, 1994.