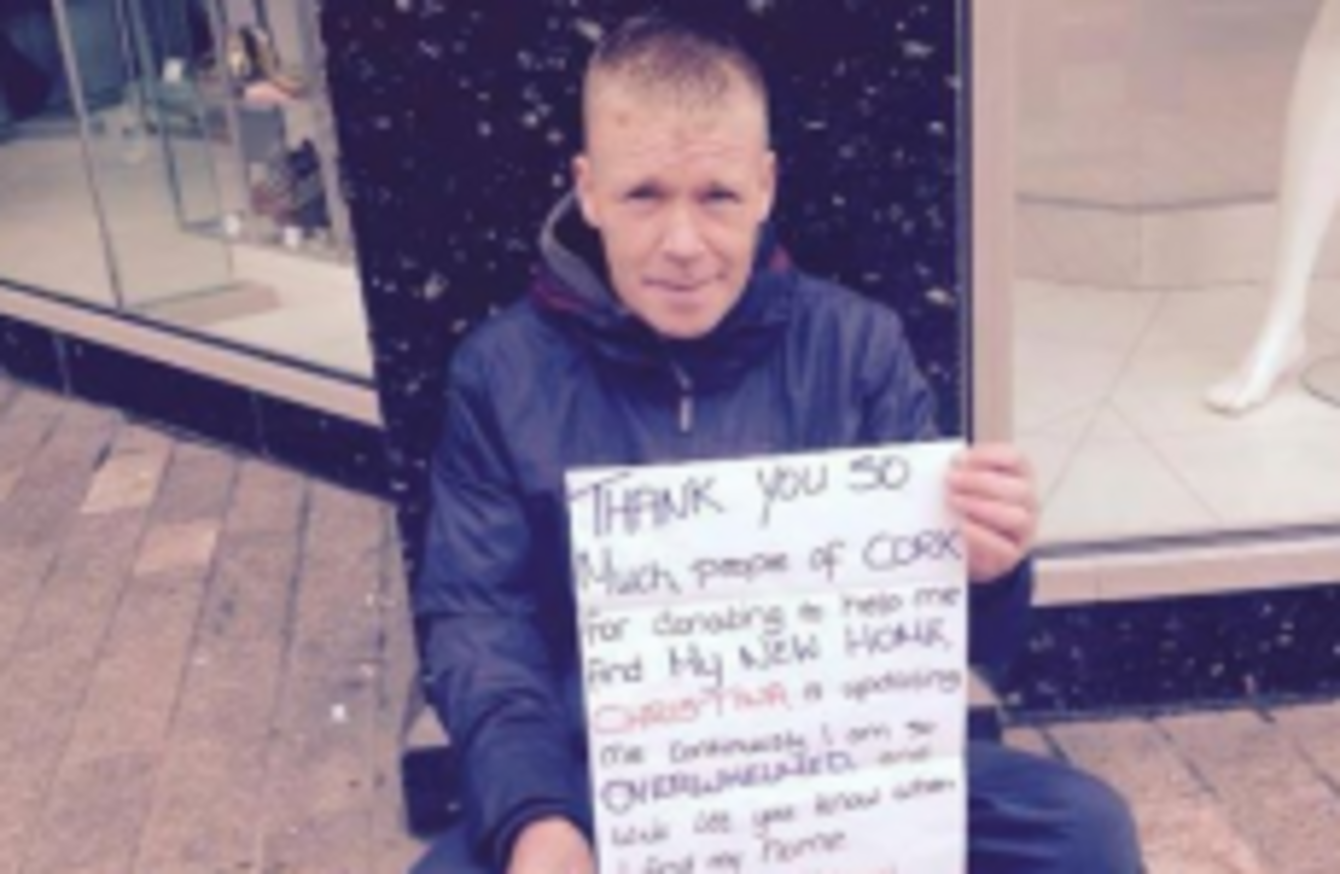 Image: Helping Corks Homeless via Facebook
Image: Helping Corks Homeless via Facebook
MICHAEL VEALE HAS been living on the streets of Cork for the past 13 years.
This week his tent and only possessions were set on fire by a gang of teenagers.
Speaking to the Neil Prendeville Show on Red FM, Veale said the teens knew he was homeless as he was speaking to them beforehand:
"The whole tent and all my blankets and all that went up in flames…my clothes and runners.
"I hope their mothers are proud of them, they should be ashamed of themselves. They knew I was homeless, I was talking to them before I went to the shop."
Speaking to TV3 Veale said, "I walked down to the shop to buy a paper and when I came back up the place was a blaze.
I had to walk away in disgust when the fire brigade came. Thankfully nobody was hurt anyway, that's the main thing.
Christina Chalmers from Helping Cork's Homeless told the Prendeville show that Michael stood up to Trevor Byrne 'the rapist who put the fear of God into every woman and child in Cork' and that he ran him out of the place.
Chalmers said, "I had a lot of people saying to me 'How can we help Michael?'." So she set up a GoFundMe page for donations.
As a thank you the people of Cork have raised over €2,000 to help get Michael into a rented property and off the streets.
The money will be used to put a deposit on a flat and cover rent for a couple of months. Veale said:
It's the best thing that has ever happened to me.
"I'm linked into the day centre for work so I'm looking to do a woodwork course."
Chalmers is now appealing for Cork landlords to give Michael a chance. "We need landlords to come on board to get these people off the streets."