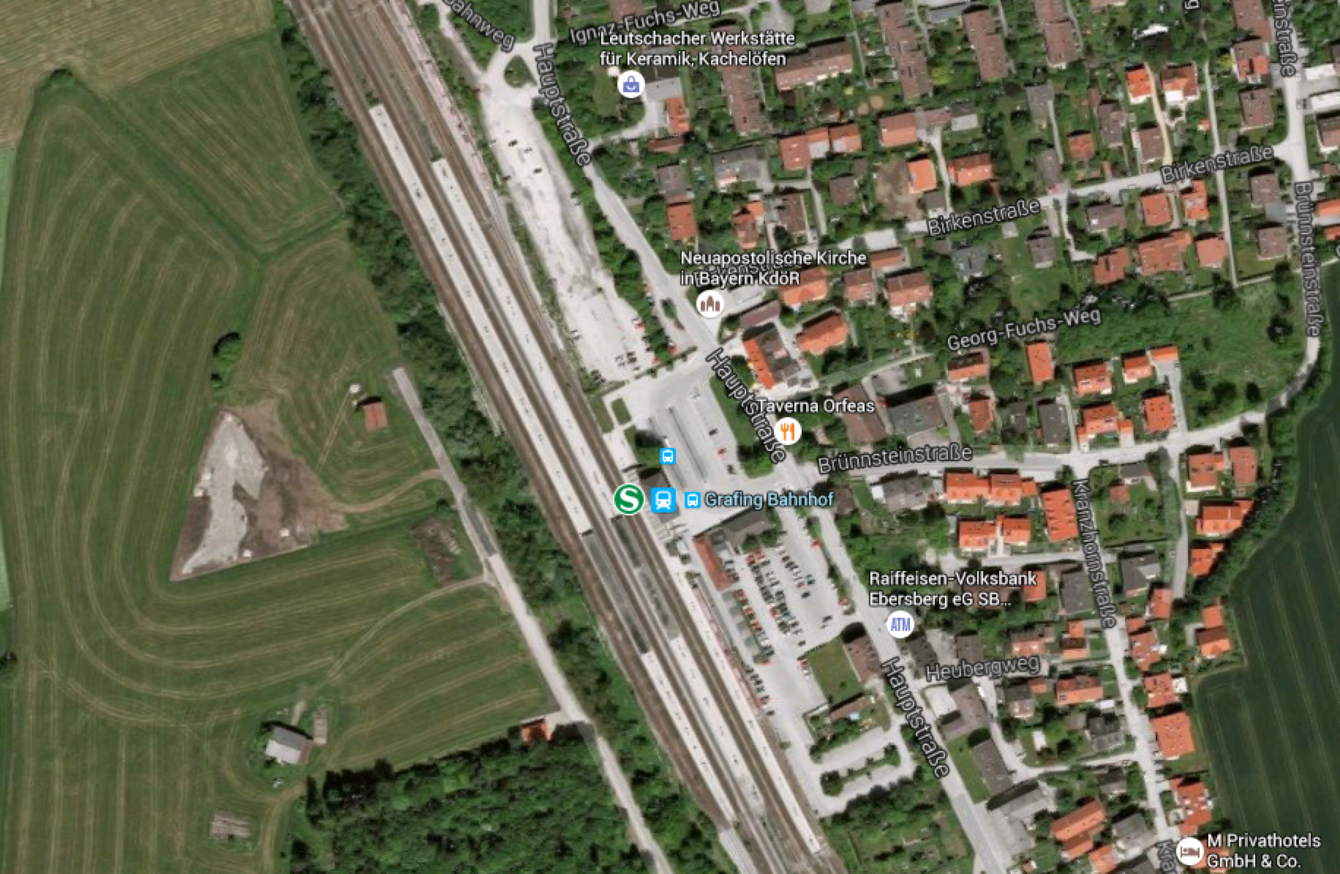 Updated 1.56pm
A 27-YEAR-OLD GERMAN man was arrested after stabbing four people at a railway station in Grafing, a town about 40kms east of Munich, this morning.
One man, aged 56, died from his wounds in hospital.
Three men were injured in the attack which officials now say was random and perpetrated by a man who has drug and psychological problems.
Earlier, police sources could not rule out political motivations. According to witnesses, the attacker called out "Allahu Akbar (God is great)" during the assaults.
However, hours later, Bavaria state's interior ministry said that "so far we have no evidence for an Islamist motive, but the investigation continues".
Bavaria's interior minister Joachim Herrmann said the attacker, named locally as Paul H., was a German national, as authorities said he hailed from central Hesse state and did not have a migrant background.
The others injured were men aged 43, 55 and 58. One of the victims was seriously hurt, the other two more lightly wounded.
- Bloody footsteps - 
In the dawn attack, the assailant stabbed one man aboard a train, another on the platform, then left the station and slashed two more men on bicycles outside, said Bavarian police spokesman Karl-Heinz Segerer.
"In the meantime local police received an emergency call, and the officers quickly arrived at the scene and were able to detain the man," said Segerer on NTV news channel.
Bloody footsteps and police forensic officers in white plastic suits could be seen at the cordoned-off railway station in video footage from Grafing, 30 kilometres east of the Bavarian capital.
Town mayor Angelika Obermayr expressed shock at the bloody crime in the sleepy town of 13,000 people.
"We are an absolutely peaceful Bavarian small town in the greater Munich region," she said on NTV.
Something like this is absolutely new and has deeply shocked the people here who only know things like that from television.
"That something like that happened here is absolutely unbelievable."
With reporting by AP and AFP