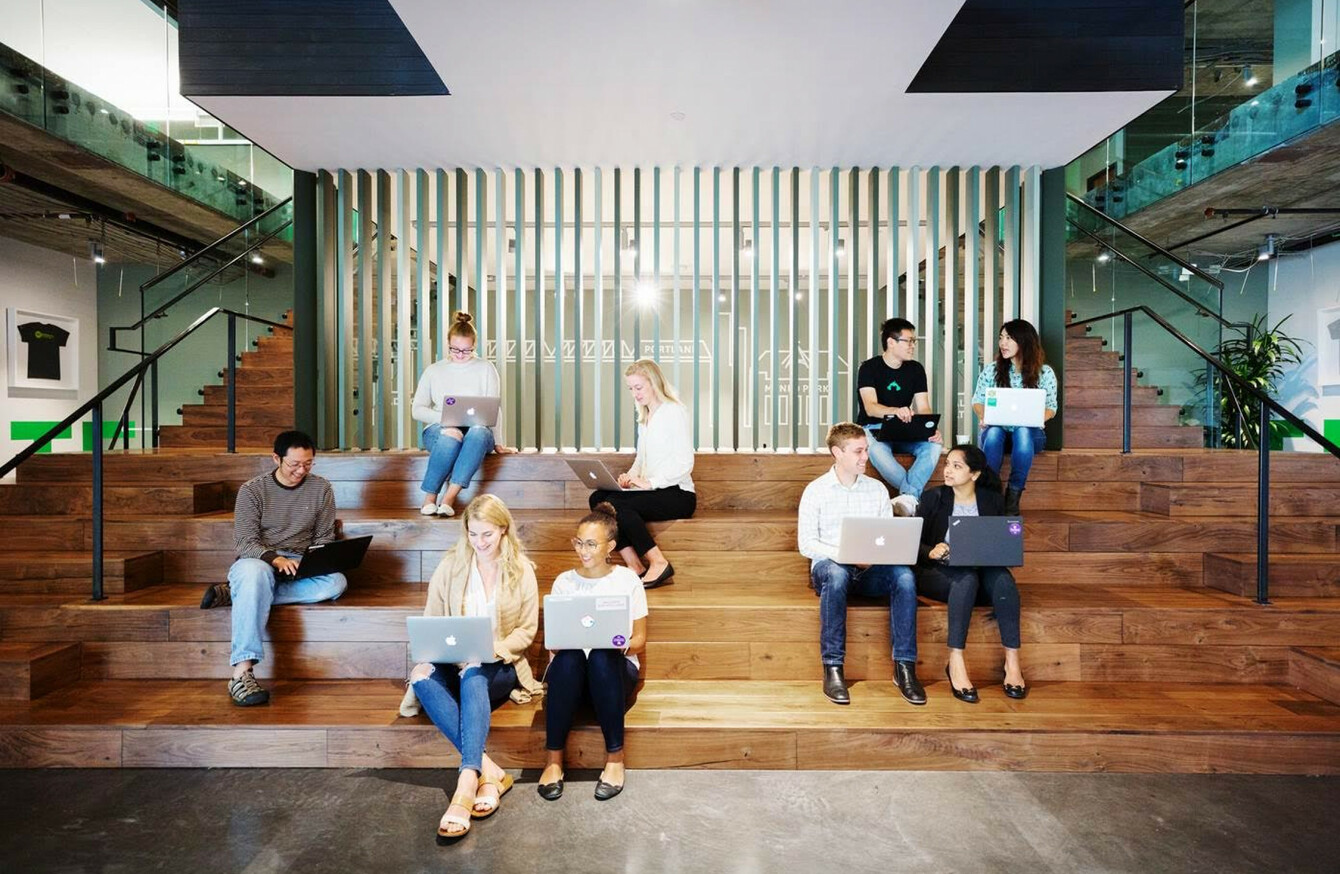 Image: SurveyMonkey
Image: SurveyMonkey
DAY-TO-DAY, Alexandre Cartier is a Senior Customer Engagement Representative with SurveyMonkey.
What his job description doesn't say, however, is that he also heads up the Diversity & Inclusion (D&I) Committee in SurveyMonkey's Dublin office, which employs about 60 staff.
The company started in Silicon Valley in 1999. It now employs about 700 people worldwide and is valued at $2 billion. Their core platforms support 16 languages and 99 per cent of Fortune 500 companies use its services. With such a multinational – and multicultural – client base, it's imperative that SurveyMonkey takes diversity seriously.
The D&I Committee is responsible for managing the company's diversity and inclusion budget and executing local events and initiatives. We caught up with Alexandre to find out what 'diversity and inclusion' looks like in action.
1. What wakes you up in the morning?
What drives me out of the bed is the knowledge that I can accomplish something that makes a difference on that day.
For example, we recently started a programme here in our Dublin office where we hand-picked some organisations and offered them free training on our platform. One of our first participants was from the Irish Traveller Movement. They are using SurveyMonkey for The Yellow Flag Programme, which celebrates diversity and promotes inclusion in schools.
Knowing that I can help grow a more inclusive Ireland, that's what really wakes me up – that and my roommate's alarm!
2. What did you want to be when you were little?
My mom always reminds me (and all my friends and any bystanders) that I was extremely serious about becoming a Hedgehogs Helper. I firmly believe that I'm a helper at heart. In all activities I take part here at work, I'm driven by a need to help. I simply can't stand letting others down; I want to help our customers, my colleagues and our business do better.
3. Who do you have lunch with most days?
One of the assets of working in an international office is that you tend to get to know your colleagues quickly. We have a small kitchen so we are used to eating together and sharing stories about what's happening in our various home countries. During our auberge espagnole, we always learn a thing or two we didn't know about a country's meal or custom, filling not only our appetites but also our knowledge of the world.
4. What projects do you enjoy working on in addition to your day-to-day?
One of the projects I really enjoy is helping our Localisation Team, who are based in the US. We have a large set of native speakers here in Dublin and I'm in charge of coordinating our efforts with the LQA team to make sure that our customers are having a more native experience when using SurveyMonkey in a non-English language.
And, I'm also attending a "python class" our engineering colleagues launched recently in the office. I won't lie – it's not as easy as they made it sound! But, I'm amazed by the number of things you can do with a few lines of code. Our final project is to solve a small SurveyMonkey bug and I'm looking forward to giving a go.
5. What do you do to unwind?
I have always found reading extremely helpful to unwind.
I'm on the verge of finishing The Gulag Archipelago by Aleksandr Solzhenitsyn and it has been a real slap in the face. It's frightening to realize that it happened not so long ago, not so far away and to such a large amount of people.
With reading, your attention is sucked into the characters you imagine and travel with and nothing else matters around you.
I tend to think of dealing with our customers in a similar way; I try my best to put myself in the shoes of the people I'm talking to. It leads to a more humanised conversation when you imagine the person you're having a discussion with.
6. Who are the closest people to you in your life?
Despite the distance, my girlfriend, who lives in St Petersburg, and my family and friends in France. While I don't see them as often as I'd like to, I've always received support and encouragement from them as I've been studying and working abroad, Thankfully, WhatsApp, Ryanair and Transavia allow us to shorten the distance and keep our relationships standing!
7. Why is it important to have diversity consciously on the agenda in workplaces?
Societies are unconsciously biased for many different reasons, stemming from a traditional and patriarchal history. This unconscious bias has precluded many excellent individuals from either entering the workplace or climbing the internal ladder. Left alone, it will continue to perpetuate.
On the other hand, a more diverse workplace will allow companies to tackle more complex problems, with more angles to spot issues before they arise.
A more diverse workplace will also reflect a more diverse society and help companies understand a larger portion of their customers. It's vital for companies to understand that they need to proactively include diversity and inclusion as core items on their agenda. Otherwise, talented people will simply look somewhere else. Who would want to work and give their best to a place where they can't be a mum, a dad, a gay person, have an accent or be over 50 years old?