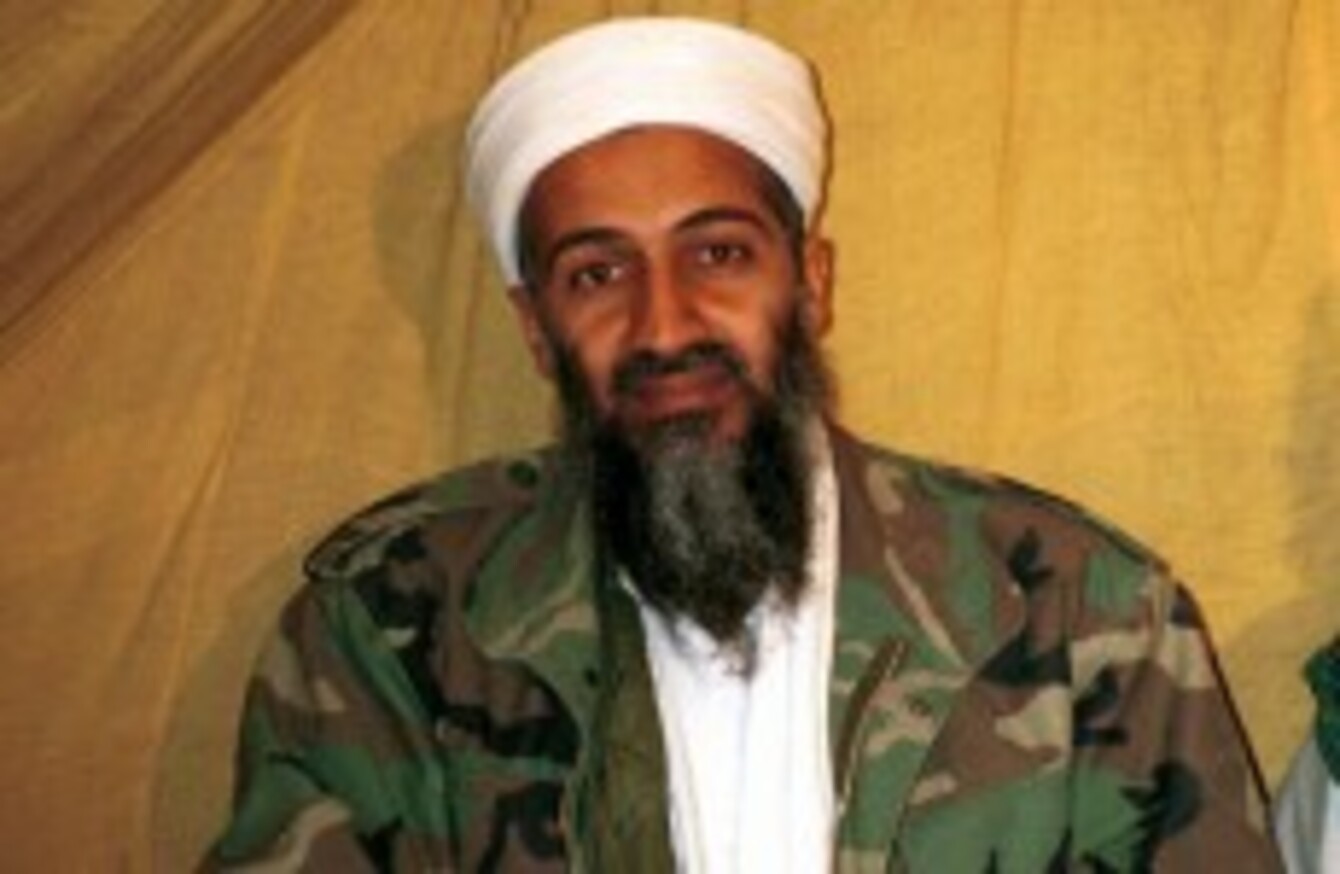 File photo of Osama Bin Laden
Image: Anonymous/AP/Press Association Images
File photo of Osama Bin Laden
Image: Anonymous/AP/Press Association Images
ONE OF THE navy Seals involved in the operation that killed Osama bin Laden has written a book about the team and the hit on the Al Qaeda leader.
The author, who uses the pseudonym Mark Owen, is said to have been one of the first men through the door on the third floor of bin Laden's lair and was present when he died, the Guardian reports.
The book has sparked concerns that sensitive classified information may be released to the public. CIA officials said they do not believe the book has been read or cleared by the defence department which reviews any publication by members of the military forces to ensure classified material is not made public.
The author has said the book is about "the guys" and the sacrifices the special operations forces have to make in order to do their jobs. He said it is written in the hope that it will encourage more young men to become Seals.
Titled "No Easy Day; The Firsthand Account of the Mission that Killed Osama bin Laden", the book is due to be released in 11 September, the anniversary of the 9/11 bombings.
Last week, a group of former special forces and intel operatives released a web video criticising the credit President Barack Obama took for the success of the operation.
In the video, navy Seal Men Smith said "Mr President, you did not kill Osama bin Laden, America did."
Retired CIA officer Dave Lamorte said the credit Obama took for ordering the operation was "infuriating".
"This administration didn't capture or kill or eliminate bin Laden or anybody else, there's a whole lot of folks in the military and intelligence community who have been working on this for a very long time."
Here's the full video:

Uploaded by OPSECTeam