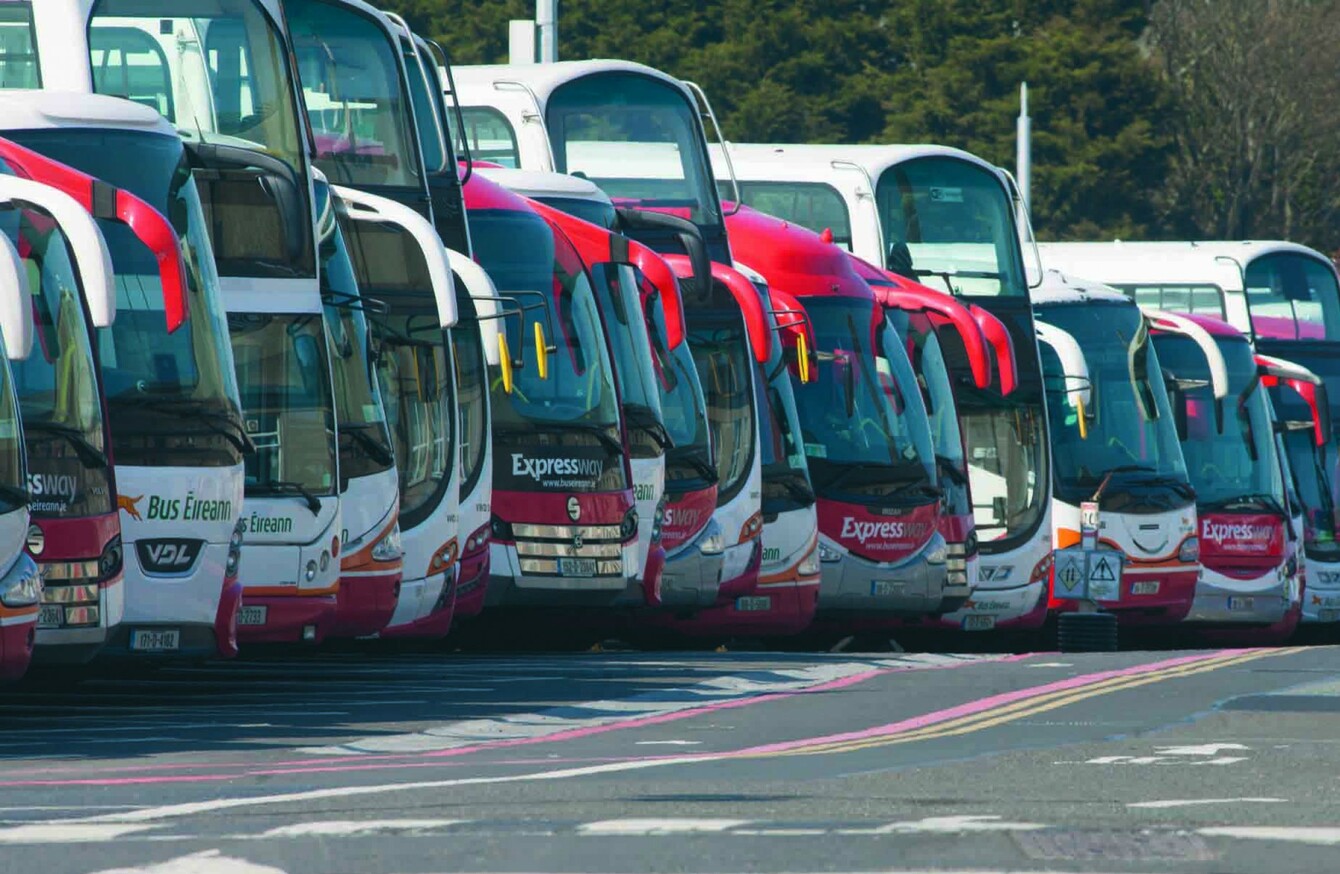 Image: RollingNews.ie
Image: RollingNews.ie
UNIONS REPRESENTING WORKERS at Bus Éireann have agreed to attend talks at the Workplace Relations Commission, but say that pickets will remain in place.
Both sides had previously engaged in talks, but they fell through with unions and management accusing each other of not being flexible enough to reach a deal.
Union Siptu say that members remain resolute to their position and will not accept unilateral changes to their terms and conditions of employment.
The NBRU say they remain opposed to the closure of routes, and are looking for a review of the salaries of management in Bus Éireann.
They're also calling for Minister for Transport to get involved in the dispute and find a resolution. The State partly funds the bus service, which is vital in rural Ireland – providing city services in Cork, Galway, Waterford and Limerick.
General Secretary Dermot O'Leary said:
NBRU members and other staff across Bus Éireann are extremely frustrated with the apparent lack of urgency around the requirement to resolve this debilitating transport dispute.
He added that the union's members had decided to remain on picket lines during the Workplace Relations Commission talks process.
Siptu organiser Willie Noone said that this was because some members had "been dismissed from their jobs in recent days".
To expect our members to return to work without resolving this situation or reversing the cuts that the company has already imposed on other workers is not reasonable or acceptable.
Bus Éireann is facing insolvency, losing approximately €50,000 a day. In order to save the company, management is proposing cuts to drivers' pay, an end to some bus routes, cuts to overtime pay and some job losses.
Unions strongly oppose most of these measures.
The strikes began when management implemented these measures without the agreement of the unions. Management say they were under time pressure to get their accounts in order and that unions weren't open to compromise.
Minister Shane Ross and other government members have repeatedly said they're not getting involved as they don't have the funds to solve the problem.