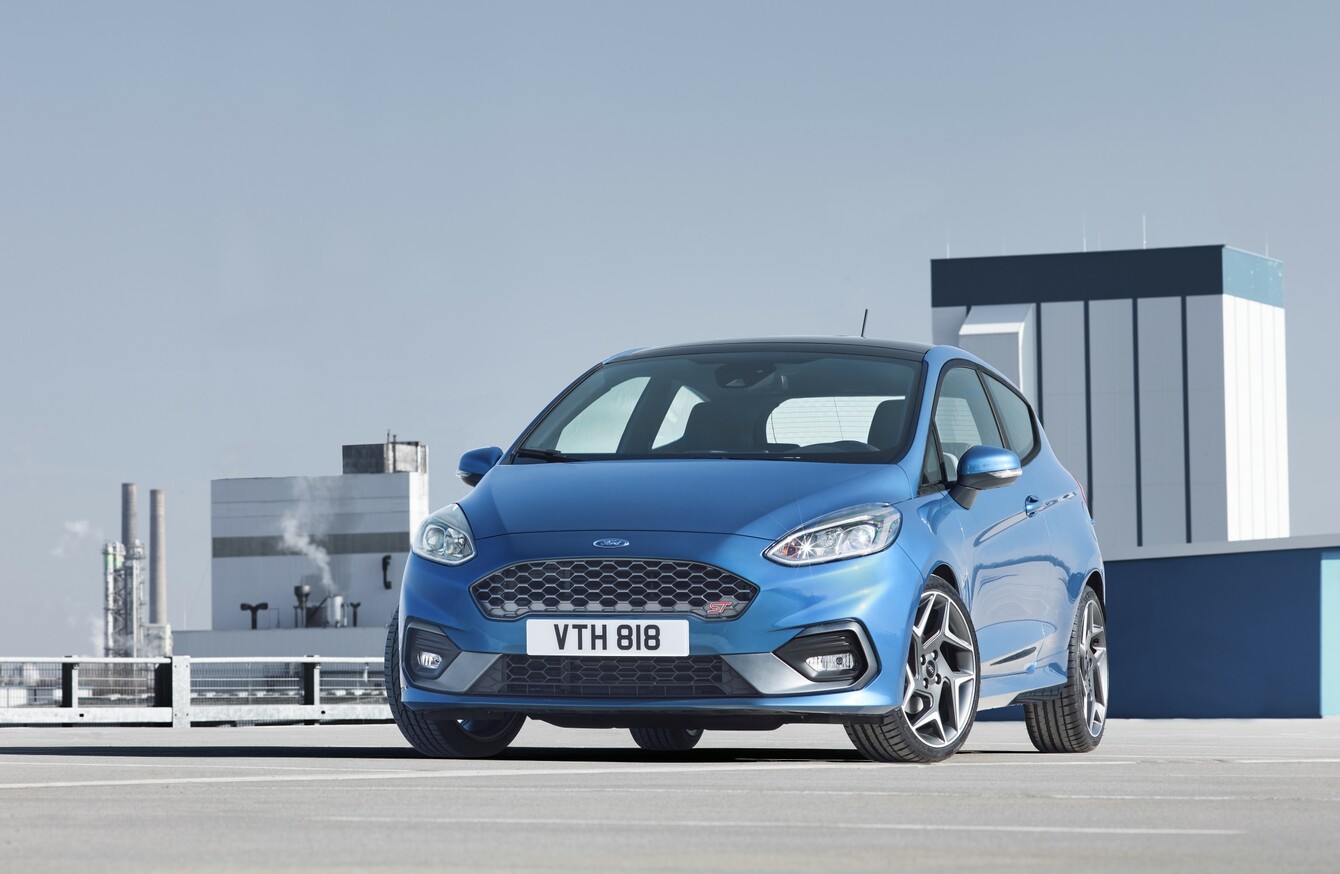 Image: Newspress
Image: Newspress
THIS FEISTY LITTLE number is the third-generation Ford Fiesta ST, which has finally been shown ahead of its global public debut at the Geneva Motor Show next month.
The next‑generation Fiesta ST will deliver 200hp, 290Nm of torque and anticipated acceleration of 0-100km/h in 6.7 seconds.
The big news here is that this ST will be the first ever Ford Performance model powered by a three-cylinder engine.
Yup, that's right, a three-cylinder in a hot hatch – and if anyone can make that work, Ford can. This new 1.5-litre EcoBoost engine replaces the 1.6-litre four-cylinder of old, and it features a cylinder deactivation system to further reduce CO2 emissions to 114g/km, down from 140g/km.
This means the system can disengage one cylinder in super quick time to run on two cylinders and go easy on the juice when full capacity is not needed, such as when coasting or cruising with light demand on the engine.
It is also the first Fiesta ST to feature selectable Drive Modes – enabling engine, steering and stability controls to be configured to Normal, Sport and Track settings for an optimised driving experience, much like the Focus RS.
Drive Modes will also adjust Fiesta ST's Electronic Sound Enhancement (ESE) technology and active exhaust noise control valve – basically fake engine noise will be piped into the cabin, though a baffle in the exhaust does increase the naturally sporty sound of the new 1.5-litre EcoBoost engine when in Sport mode.
Also fitted is Torque Vectoring Control which aids road holding and reduces understeer by applying brake force to the inside front wheel when cornering.
The new ST will be offered as a three-door or five-door. Ford says the ST will offer more personalisation options than before and external styling features including a unique race-car-inspired mesh grille and exclusive 18-inch alloy wheels.
The car gets its public debut at next month's Geneva Motor Show and goes on sale in 2018. You can check out this pocket rocket in action in the hands of Irish WRC driver Toni Kelly in this video.
Source: Ford Europe/YouTube