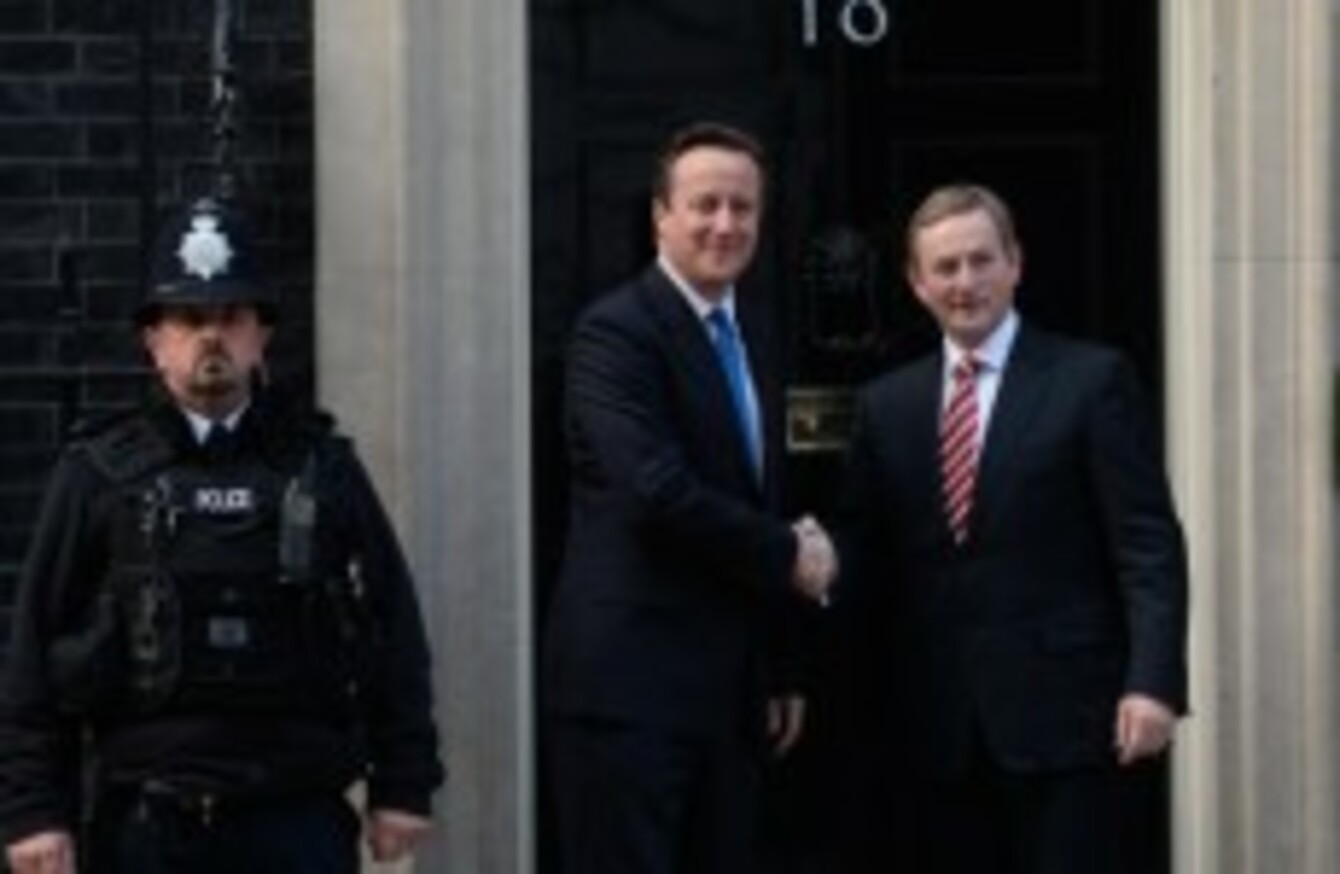 Enda Kenny made his comments while in London last night.
Image: Stefan Rousseau/PA Wire
Enda Kenny made his comments while in London last night.
Image: Stefan Rousseau/PA Wire
TAOISEACH ENDA KENNY ended any doubts about his attendance at the St Patrick's Day parade in New York, saying that the sexuality of those participating  "is a matter for themselves".
Kenny has repeatedly defended his attendance at the parade despite its ban on posters and slogans advocating LGBT rights.
Kenny had told the Dáil that the parade was about "our Irishness and not about our sexuality", something he repeated in London last night reports The Irish Post.
"I have made the point that this is about our Irishness, not about sexuality. You make your point by turning up not by walking away.
Half a million people march in the St Patrick's Day in New York. I do not know the sexuality of the people who are there. That is a matter for themselves. This is about an expression of our Irishness.
"Well I am also, as the head of Government, committed to holding a referendum on gay marriage next year, and I have said publicly that I will campaign for that," he then added according to the Irish Post.
An Taoiseach's cabinet colleague Minister Joan Burton will also be in New York for St. Patrick's Day but she will not be attending the parade.
The controversy surrounding the long-time ban parade was heightened this year when the new Mayor of the city Bill de Blaiso confirmed that he wouldn't be attending because of it.
In recent years, the previous mayor Micheal Bloomberg did attend the parade managed to avoid widespread criticism by also attending another LGBT supported parade in the city.
De Blaiso was in attendance at 'St Pat's For All parade in Queens' earlier this month, a celebration of St Patrick's Day that's open to all members of the community in NYC. Panti Bliss also attended the parade alongside de Blaiso.
The new Irish-American mayor of Boston Martin Walsh is also boycotting his city's parade for similar reasons, saying at the weekend that he will only attend if it is "inclusive".
The organisers of the main New York parade say that tradition is an important part of the history of the parade and insist that there is no ban on LGBT people from marching, there is only a ban on banners being openly displayed.