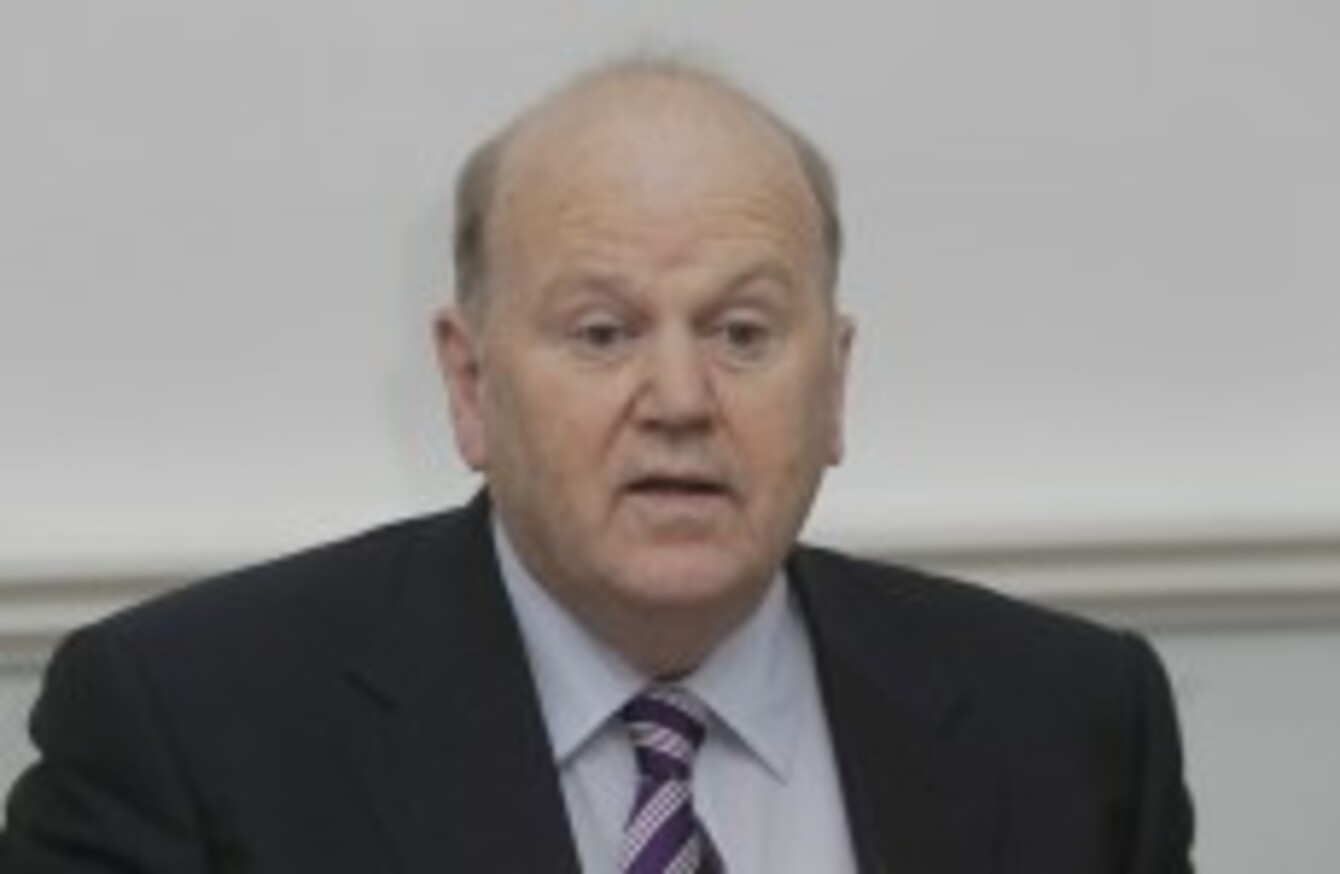 Image: Niall Carson/PA Wire
Image: Niall Carson/PA Wire
THE DEPARTMENT OF FINANCE has described as "entirely unfounded" a High Court challenge being taken by bondholders in Allied Irish Bank who are trying to stop the government from 'burning' them to the tune of 80 per cent.
The investors – who are understood to hold around €100m of AIB's "junior", or subordinated, bonds – are trying to stop the government from writing down the value of their investments, which would save the bank and its owners around €2.08bn.
The bondholders have formed two groups, and are challenging the legal powers granted to the government by the High Court earlier this month, allowing it to force losses on subordinated bondholders if they didn't voluntarily sign up to a burden-sharing package first.
In a statement, however, the Department of Finance said that finance minister Michael Noonan considered the challenges to be "entirely unfounded" and that they would not hold up the government agenda of enforcing some losses on investors who acquired the banks' debts.
"The government remains fully committed to its previously stated goal of burden sharing with subordinated bond holders, ideally in a market based manner, as part of the overall process of recapitalization of the banks," the statement said.
AIB, in which the State now has a shareholding of around 92 per cent, has about €2.6bn in outstanding subordinated bonds.
The six banks covered by the State's banking guarantee have a total of almost €7bn in outstanding 'junior' bonds; holders of similar bonds in Anglo have previously accepted a haircut on their investments.
Subordinated bondholders generally carry a higher rate of interest on their investments than 'standard' bondholders, but their investments are considered more risky as their bonds are the first to be defaulted on.