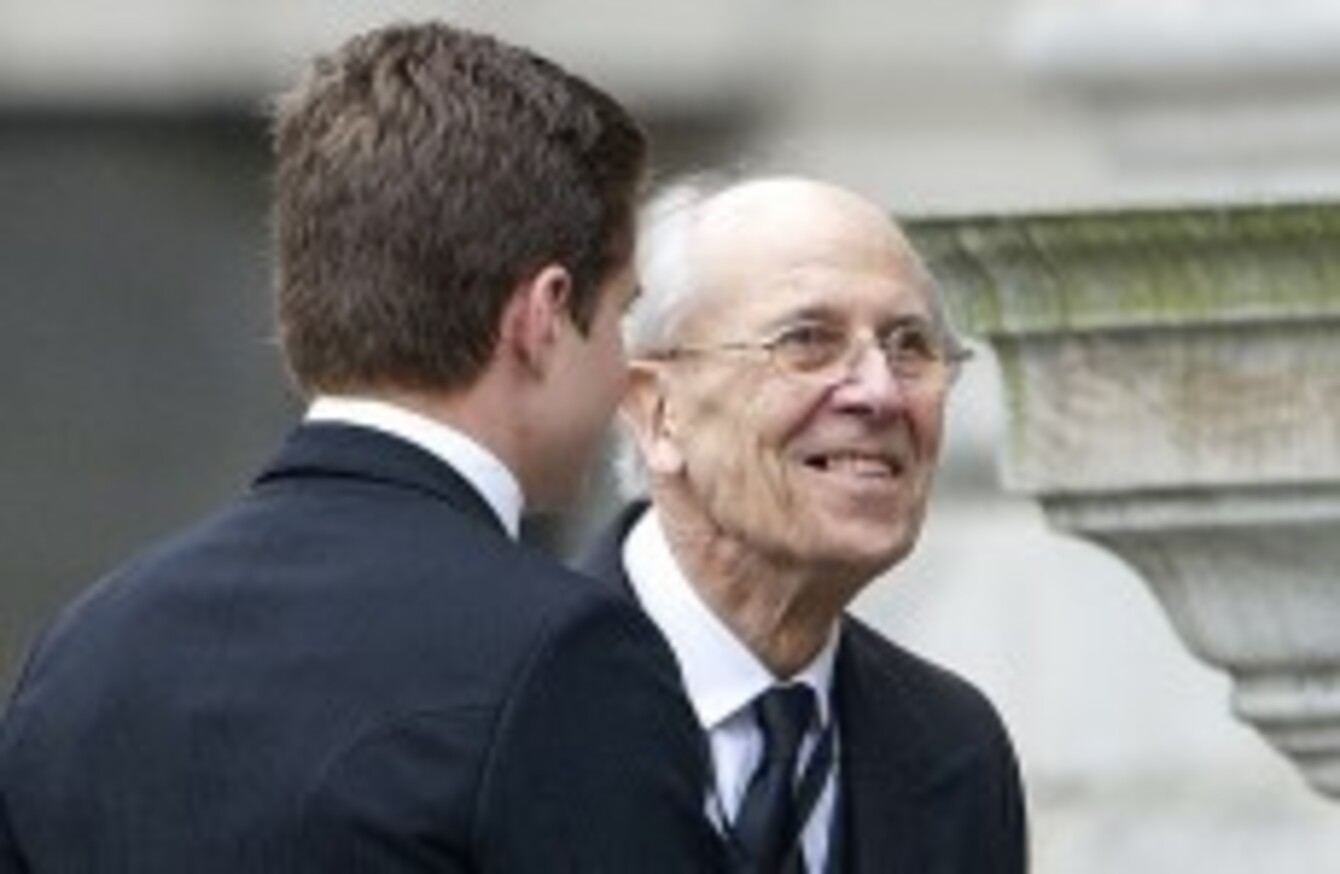 Norman Tebbit
Image: David Parker/PA Wire
Norman Tebbit
Image: David Parker/PA Wire
SINN FÉIN LEADER Gerry Adams has strongly criticised the former chairman of the Conservative party for saying he hoped that a dissident republican group would shoot Martin McGuinness.
Norman Tebbit made the comments as the Sinn Féin deputy leader attended the banquet at Windsor Castle last night as part of Michael D Higgins's state visit to Britain.
"There's always the possibility that a member of the Real IRA will be so outraged by Mr McGuinness bowing to the Queen that they might shoot him in the back for it," Tebbit said. "We can but hope".
Tebbit was hurt and his wife was left permanently disabled by an IRA bomb at the Brighton hotel where the Conservative party was holding its conference in 1984.
Gerry Adams said Tebbit was calling for the assassination of McGuinness, and said political leaders in the UK and Ireland should reject his comments.
"I fully understand that Norman Tebbit has himself been a victim of the political conflict and I regret that he has suffered greviously," Adams said.
"However, to publicly advocate the assassination of Deputy First Minister Martin McGuinness is a shocking throwback to a violent past from which we are seeking to move on. The State visit is another important milestone in doing that.
"The remarks by Mr Tebbit are another clear example of why the issue of the past needs to be dealt with as a political priority".
McGuinness had said before the dinner that he was aware his decision to attend would present challenges for Irish republicans, but said it would be another significant step in the peace process.