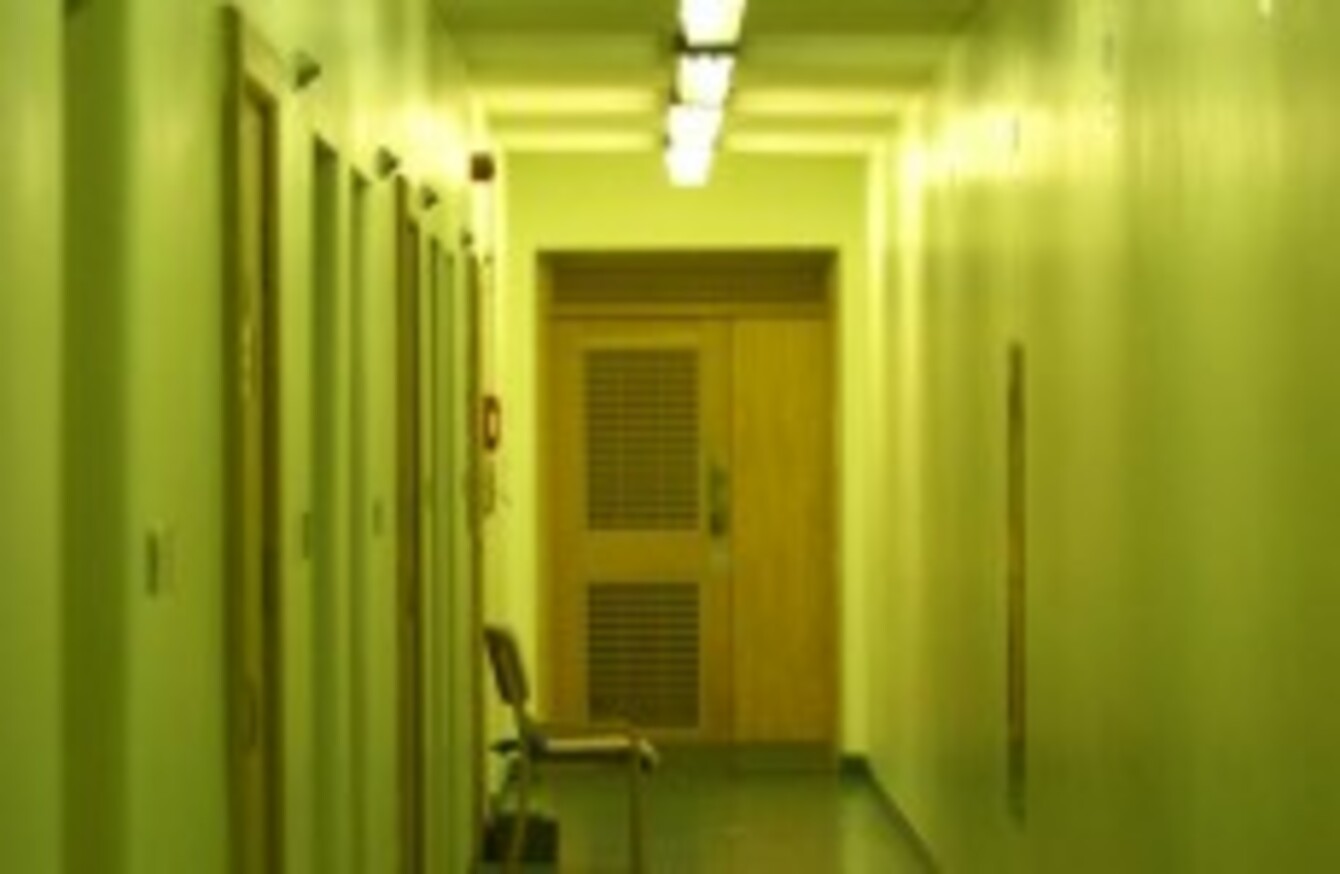 The Dóchas Centre, Mountjoy Prison
Image: Photocall Ireland
The Dóchas Centre, Mountjoy Prison
Image: Photocall Ireland
THERE ARE 178 prisoners in custody on 23 hours or more lock up in Ireland – a drop of 72 compared to January 2010.
The latest figures outlining the number of prisoners on lock-up were outlined by Justice Minister Alan Shatter in answer to a parliamentary question from Deputy Ciarán Lynch.
The figures showed that of the 178 prisoners locked up for 23 hours a day, 25 of them are in Castlerea Prison, 28 are in the Midlands Prison, 59 are in Mountjoy Prison, 63 are in Wheatfield Prison, two are in St Patrick's Institution for young offenders, and one is in Cork Prison.
In total, there are 88  prisoners on 18 – 20 hour lock up, including 20 in Cork prison.
Forty seven are on 20 – 22 hour lock up, almost all of whom – 42 – are in St Patrick's Institution.
In total, 51 prisoners are on 22 – 23 hour lock up, almost half of whom are in Limerick (25) and the other half are between Portlaoise (23) and Cloverhill (3).
These figures have dropped compared to January 2010, when there were 26 prisoners in 22 – 23 hour lock up, 164 on 20 – 22 hour lock up and 60 on 18 – 20 hour lock up.
However, the percentage of the juvenile population on protection has risen from 23.7 per cent in 2010 to 33.6 per cent in 2011.
The Irish Penal Reform Trust said that while the numbers have dropped, they are still too high.
The Human Rights Council's Special Council Rapporteur on Torture recently proposed a worldwide ban on the practice of prolonged solitary confinement, which it said is subject to abuse around the world.
Minister Alan Shatter said that the majority of prisoners on lock up are those who would be considered to be under threat or "at risk" in the general population:
due for example to gangland feuding, drug debts, because they gave evidence in a court case or because of the nature of their offences, for example, those of a sexual nature.
He said prisoners may also be put in lock up because they have requested protection or they have asked to be accommodated in separate areas from other prisoner – or prison management may have decided this for the prisoner.
He said that significant numbers of what would be regarded as protection prisoners are accommodated on separate landings.
These prisoners have access to a wide regime of activities including school, workshops, gym facilities, probation and chaplaincy services but do not mix with the general population in the prison and are not subject to a restricted regime.
Minister Shatter noted that it is at the committal stage that the majority of prisoners seek protection.
When it comes to the imprisonment of young people, the total number of persons under 21 years of age in prison custody on 28 October, 2011 was 357.
This includes 343 male and 14 female prisoners.
St Patrick's Institution is the location with the most prisoners under 21 years of age – it is the State's designated committal institution for males aged 16 to 21.
Forty of these prisoners are under the age of 18 and accommodated in a special unit which opened in April 2007 specifically for the purpose of segregating 16 and 17 year old prisoners from adults.
Limerick prison has 34 male and two female prisoners under 21, while Cork Prison has 26, Cloverhill Prison has 21, Wheatfield prison has 20, and the Midlands prison has 19.
The Ombudsman for Children, Emily Logan, recently reiterated her call for bringing an end to incarcerating children in St Patrick's Adult prison.