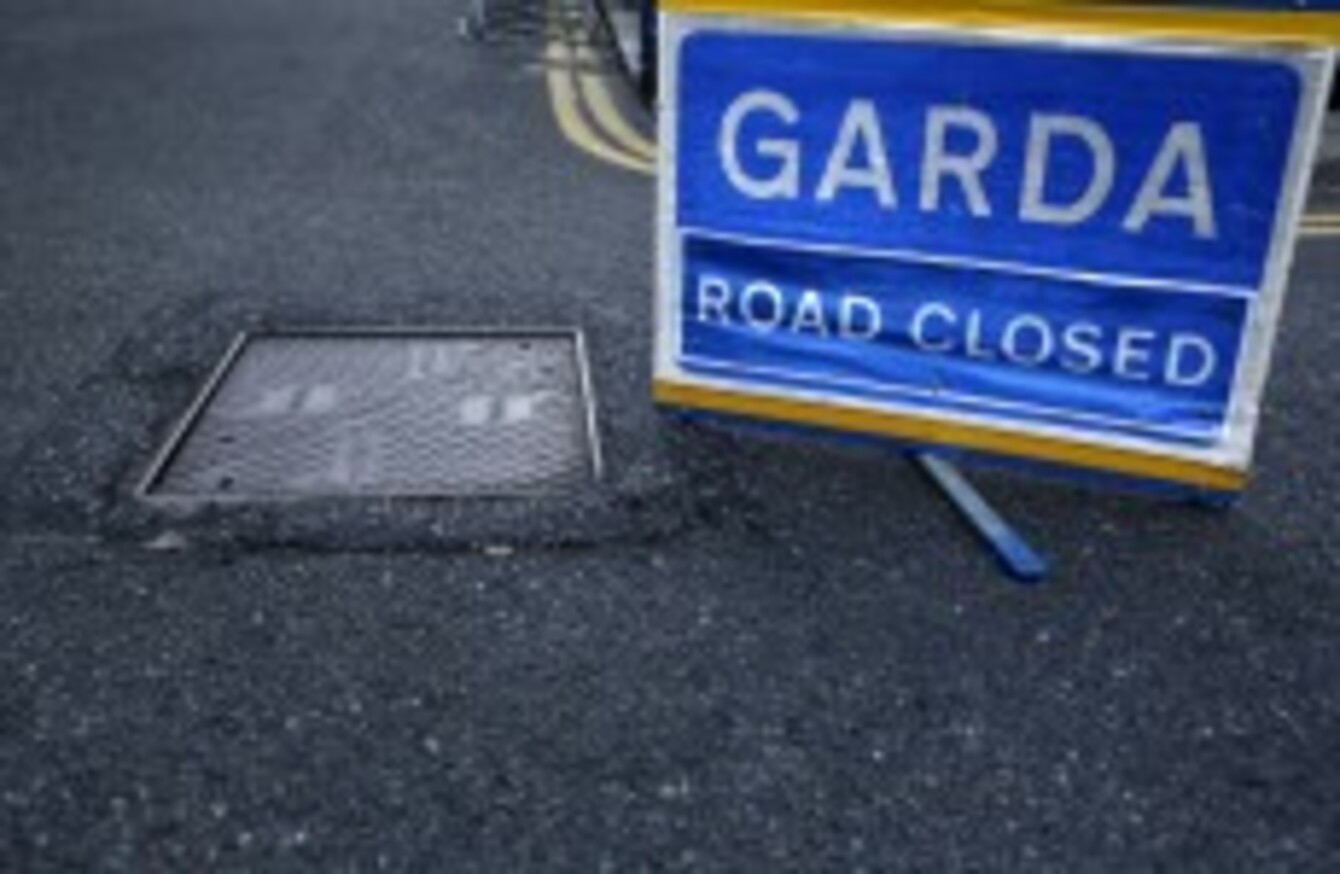 Image: Sam Boal/Photocall Ireland
Image: Sam Boal/Photocall Ireland
Updated 7.50pm
THE NUMBER OF people who died on Ireland's roads this year has risen for the first time in eight years.
There were 189 traffic fatalities this year, up from 160 last year – an increase of 17.5 per cent in just one year.  Of these, almost exactly half – 95 – were drivers while 32 of the deaths were passengers.
Pedestrians accounted for 30 of the deaths, 27 were motorcyclists, and 5 of the people who died were cyclists.
January and August tied for the most fatal month on Ireland's roads with 19 deaths each, followed by July with 18 fatalities.
It follows years of significant decline as a concerted effort by authorities saw a dramatic reduction in the number of traffic fatalities. By comparison, 279 people died on the roads just five years ago in 2008, which fell to 238 in 2009.
Gay Byrne, the head of the Road Safety Authority said Ireland has 'dropped our guard' when it comes to road deaths.
"As a result we have managed to kill 27 more people this year compared to last," he said. "It's a stark way to put it but it's the truth. It represents a very worrying development and highlights the need for all road users to be more vigilant".
A significant proportion of the pedestrians who died were aged 50 or over, while a high proportion of pedestrian fatalities occurred as people were crossing a road.
Almost twice as many motorcyclists died this year compared to last year – 27, compared to 16 in 2012.
The RSA said an analysis of collisions involving cars found that no seatbelt was worn in almost one in five cases.
Minister Leo Varadkar said the figures showed that vulnerable road users were particularly at risk.
"These statistics should serve as a reminder to us all of our shared responsibility to be safety aware at all times on our roads, and also to pay special attention to bikers, cyclists and pedestrians," he said.
Conor Faughnan of the AA said it was the first time road deaths have increased since 2005.
"Alcohol is contributing factor, especially at this time of year," he said. "We urge motorists not to get behind the wheel whilst drunk."
"Sadly, the reality is there will be a number of homes around the country where families will have to ring in the New Year with an empty place at the table".
Originally published 6.30am