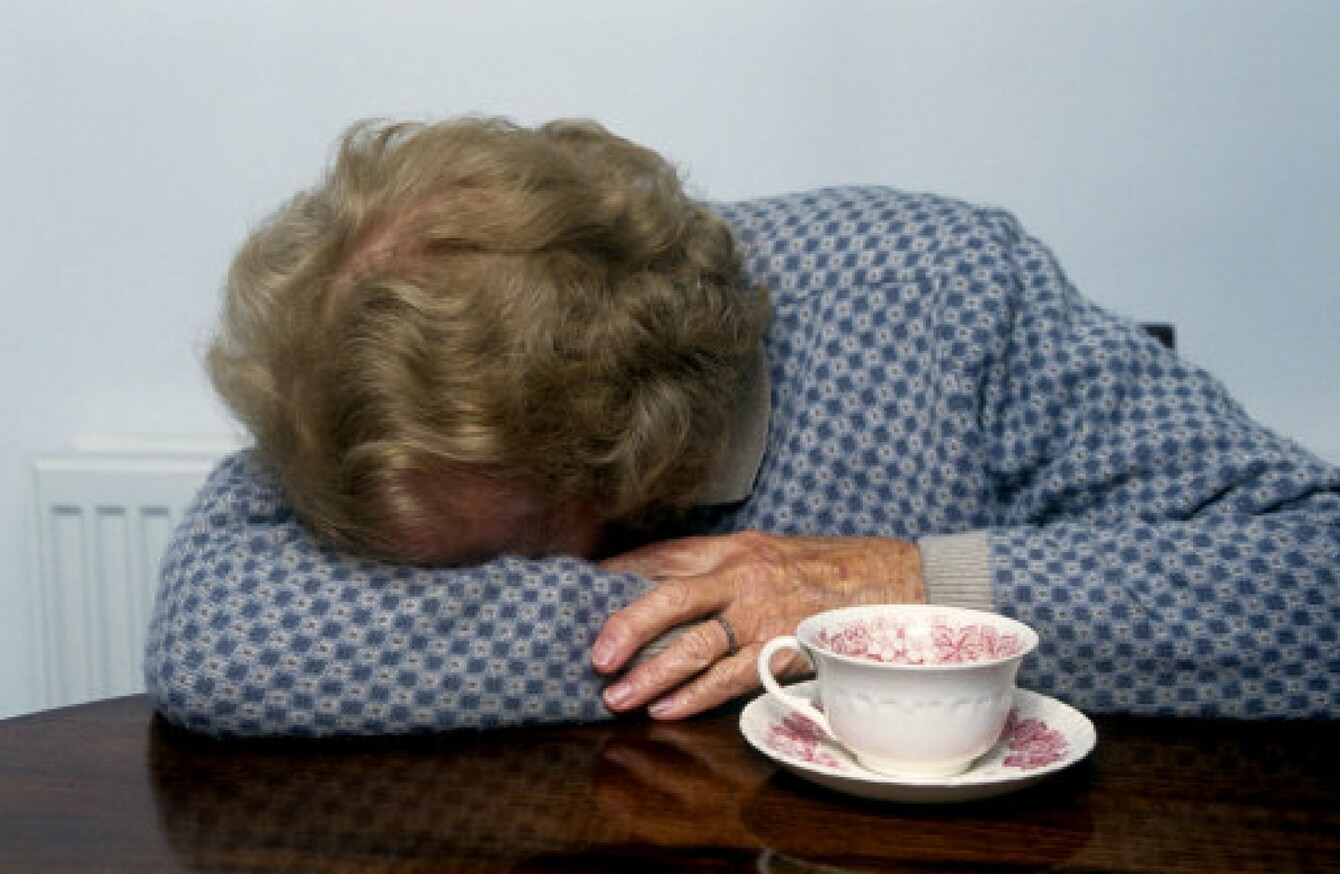 File Photo
Image: Press Association Images
File Photo
Image: Press Association Images
RESIDENTS IN A nursing home suffered physical and emotional abuse at the hands of their carers and were refused showers and left short of food, according to claims in newly released documents.
In a complaint to the Health Information and Quality Authority (Hiqa), a resident in a nursing home said that they had suffered "emotional and physical bullying".
The complainant said that residents at the home were refused water due to the risk of them getting wet; that they were left short of food because the staff ate it; and that the staff were negligent and inattentive.
The claims are contained in documents released to TheJournal.ie under the Freedom of Information Act.
The documents detail complaints received by Hiqa between 3 November 2015 and 5 March 2016. In total, 161 complaints are listed in the documents.
They cover a broad range of issues people have with elderly services, ranging from complaints to do with understaffing and cleanliness, to more serious allegations of abuse, lack of care and violence.
The claims are either partially or fully redacted in almost all cases in order to protect the anonymity of the people coming forward.
Instances of abuse
In one case, a person argues that someone related to them isn't properly cared for by staff at a nursing home. 
The person states that they have found their relative sitting in wet underwear on several occasions and that "no dignity or respect is shown" to them.
The person alleges that staff "no longer encourages SU to get out of bed" and that the person is "left sitting in wet underwear".
In another instance, a complainant noticed a bad smell in their relative's bedroom at a nursing home and discovered soiled bed linen was left in a bag beside the resident's bed.
Another complaint has to do with a resident "starving to death" while multiple complaints relate to elderly residents becoming dehydrated due to a lack of water.
One heavily redacted complaint alleges sexual assault by members of staff at a nursing home. Who is assaulted or what took place is not clear.
Another person said that the lack of care from staff at a nursing home had increased the health problems of an elderly perosn who later died. The person said that they had been told by nursing home staff that previuosly the residents was "falling deliberately".
Staffing
While some of these complaints point to alleged cases of extreme abuse – the most common concerns lodged are to do with nursing homes being understaffed.
In many instances, complainants say that staff are friendly and welcoming, but that they are overstretched and in some cases under-trained.
"CP (concerned person) wants it noted that staff are doing tremendous work but are totally rushed off their feet," one incident notes.
"Risk of falls increase due to to lack of sufficient staff to supervise communal rooms," reads another.
In response to the documents, a spokesperson for Hiqa told TheJournal.ie said that it did not have a remit to investigate individual complaints received.
However, it said that all incidents were logged and sent to the appropriate section that deals with the mentioned area. From there, a risk-assessment is carried out and action is taken on whether to investigate depending on the perceived level of risk.
"We welcome all information," the spokesperson said.
Reaction
Older persons charity Alone said the reports were "concerning".
Sean Moynihan, CEO of ALONE said:
"It is very distressing to read reports of some of our most vulnerable citizens being neglected and even abused in our nursing homes. These are places that older people should feel safe and secure in the later years of their lives. It is especially worrying to hear of these reports now, considering the recent convictions for abuse of vulnerable people in care homes.
"We must reflect on what this says about us as a society that this is allowed to continue and there is not a national outrage."