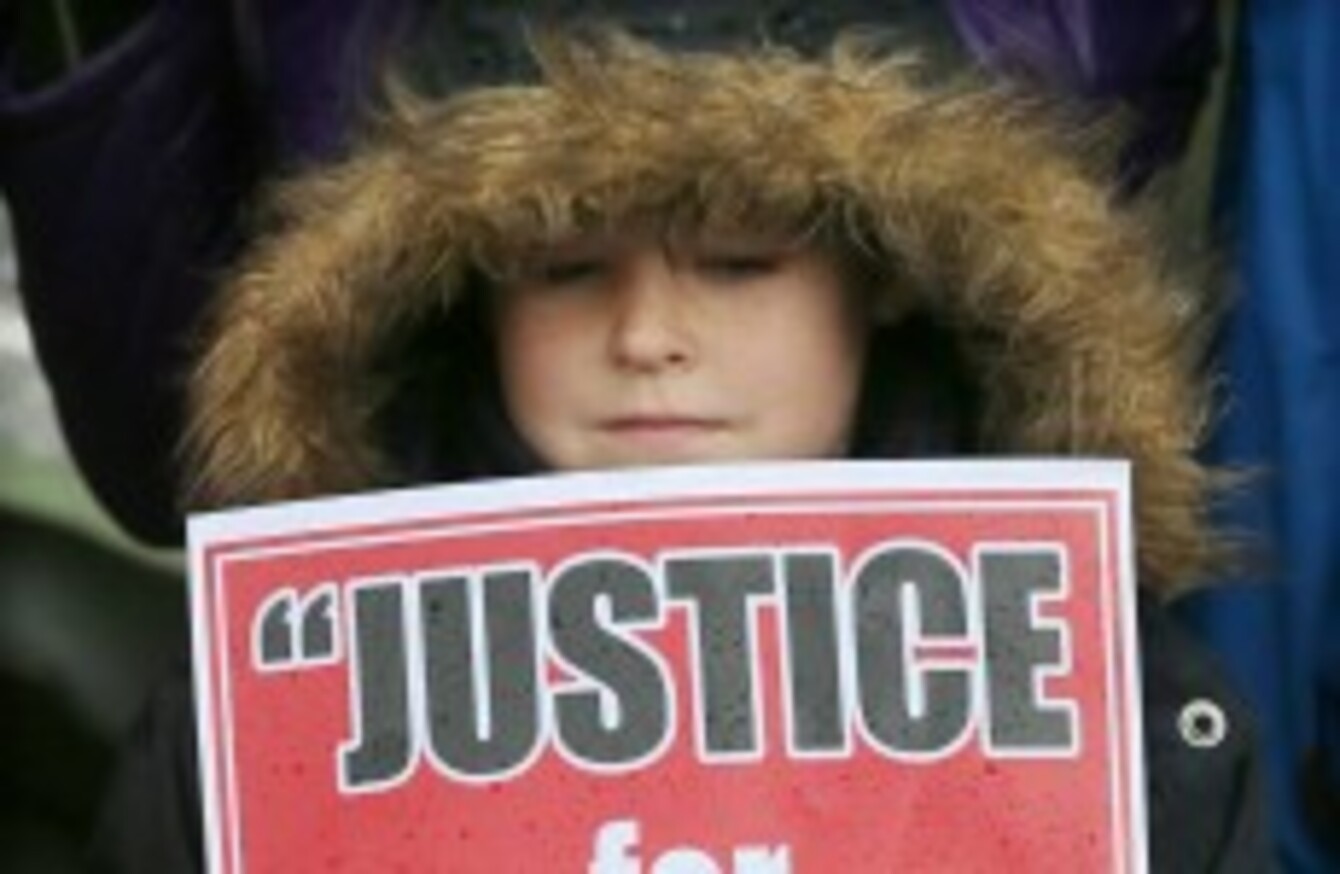 Discretionary medical card protest
Image: Laura Hutton/Photocall Ireland
Discretionary medical card protest
Image: Laura Hutton/Photocall Ireland
WHAT'S GOING ON in Leinster House?
Every day the Dáil and Seanad are sitting, TheJournal.ie brings you the most comprehensive guide to what our lawmakers are getting up to in the Houses of the Oireachtas.
So, here is what we can expect to be happening in the Dáil, Seanad and Committee rooms today…
3 things we'll be keeping an eye on
2 pm: Charles Flanagan will be answering his first round of questions as Children's Minister.
3.15 pm: The last week has been arguably the most tumultuous in the coalition's history, with the publication of the damning Guerin Report and subsequent resignation of Justice Minister Alan Shatter. The Opposition will have Taoiseach Enda Kenny in their sights during Leaders' Questions.
7.30 pm: During Private Members Business, Sinn Féin will table a motion on what it describes as the "persistent refusal of the Minister for Health and the Government to recognise the reality … and the hardship" faced by people who have lost their discretionary medical cards.
Everything else that's happening in the Dáil
3.36 pm:Enda Kenny will answer questions related to his department.
4.36 pm: The Order of Business will be read.
5.06 pm: Topical Issues will be discussed, where the chamber discusses four subjects of concern raised by TDs.
5.54 pm: The Housing (Miscellaneous Provisions) Bill 2014, which proposes the establishment of a new housing assistance scheme, will be debated.
9 pm: The Dáil adjourns.
Everything happening in the Seanad
Everything else that's happening in the Committees
Room 2: Debate on access to finance for SMEs will resume today, with contributions from a number of groups.
1.45 pm: Irish Small and Medium Enterprises 
2.30 pm: Irish Business and Employers Confederation 
3.15 pm: Small Firms Association
2 pm, Room 1: Adrian Kavanagh, Geography lecturer at NUI Maynooth and Jennie McShannon, CEO of Irish in Britain, will attend a meeting on voting rights for EU citizens.
2 pm, Room 3: The committee will discuss EU regulation in the organic fishing sector, before meeting with representatives of Bord na Móna to examine maximising land usage.
4 pm, Room 1: Education Minister Ruairi Quinn will come before the committee to discuss implementation of the contentious Junior Cycle Student Award.
Here's how to watch what's going on in Leinster House today: