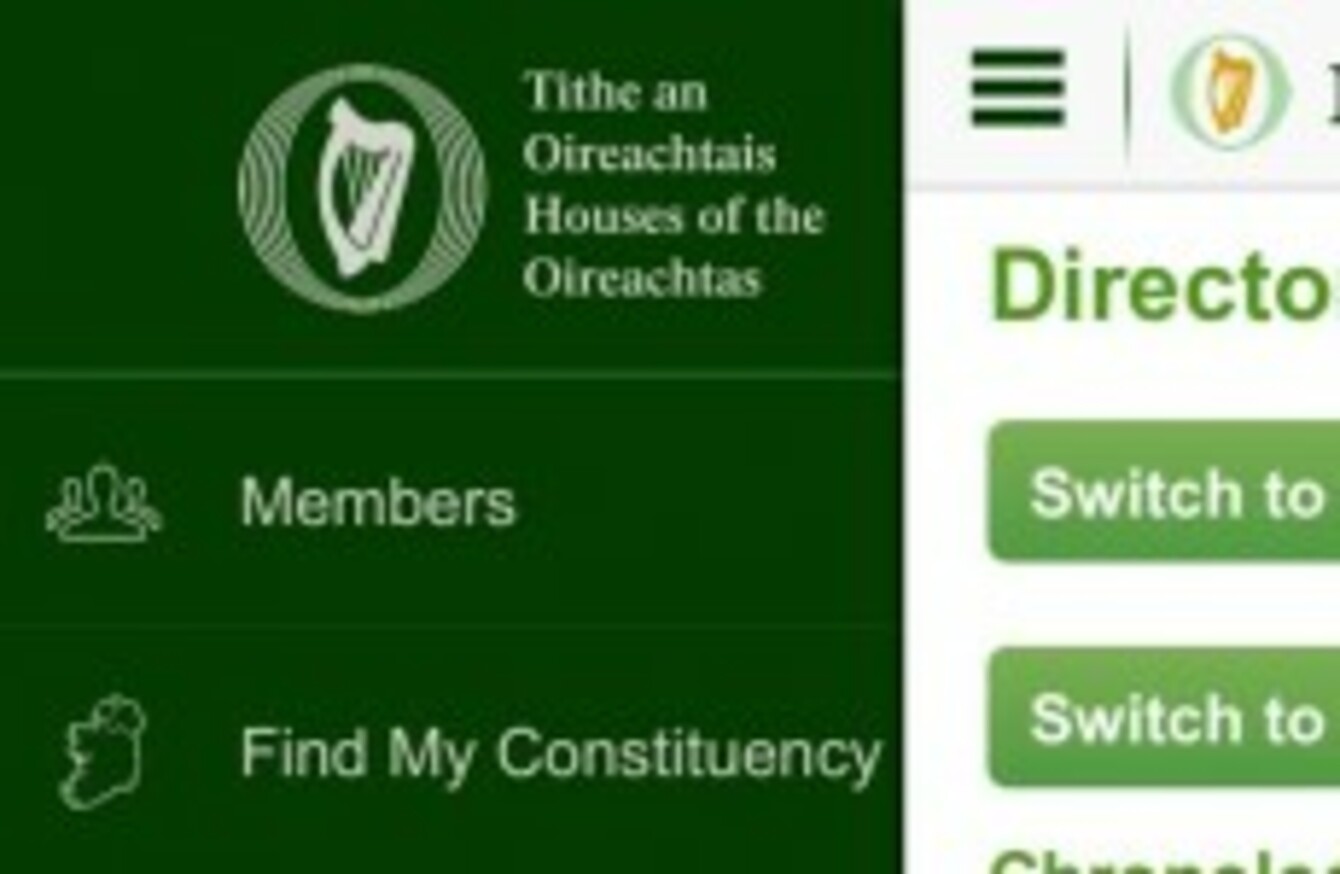 A screenshot of the app on iOS.
A screenshot of the app on iOS.
Updated at 11.05am
A DEDICATED APP for accessing contact details for TDs and Senators, live video from Leinster House, and constituency information has been launched.
The Houses of the Oireachtas app, launched yesterday and available for free both on Apple iTunes and Google Play app stores, allows the public to access a wide range of information relating to the Oireacthas.
Theis include a list of contact details for all sitting members of the Dáil and Seanad, and a facility to find locate what constituency you live in and who your representative is.
Mobile devices
These facilities were previously available on Oireachtas.ie, although not easily accessible on mobile devices.
Ceann Comahirle Sean Barrett welcomed the app, highlighting that it was 'delivered on time and within budget', and said it offers greater interaction between the Oireachtas and the public.
The official Oireachtas News twitter account confirmed last night that the app cost €20,000.
"75% per cent of all Irish web and social media activity is now mobile and I hope that this App proves to be an effective means of communications", the Ceann Comahirle said.
The app is available for iOS devices and Android devices.
Originally published 8.50am.