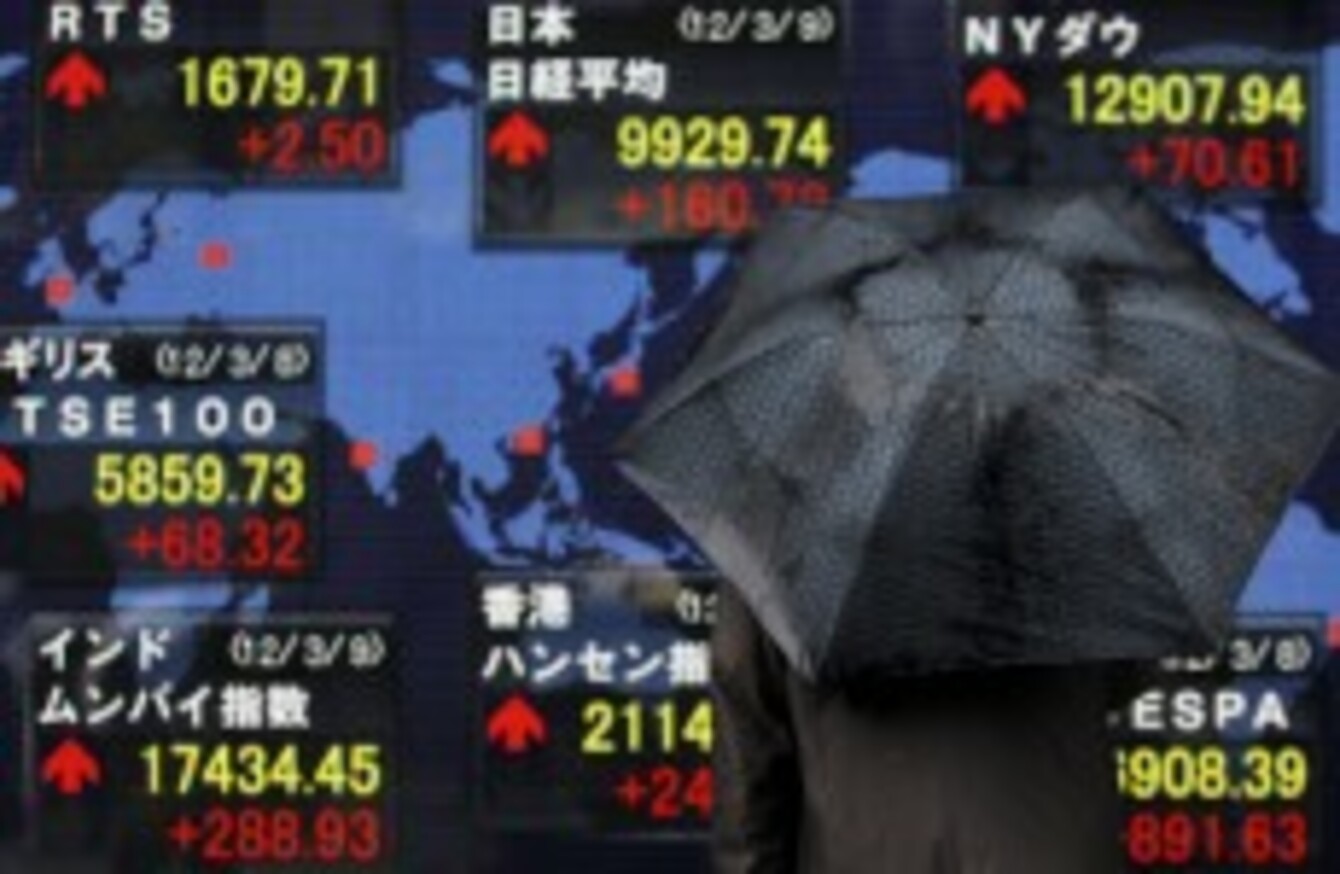 Image: Junji Kurokawa/AP/Press Association Images
Image: Junji Kurokawa/AP/Press Association Images
ONE YEAR AGO, a huge tsunami created by a 8.9-magnitude earthquake hit Japan – the largest ever recorded in the country.
The disaster killed at least 16,000 people, caused 6,000 injuries, left more than 3,000 missing, destroyed buildings and infrastructure, and prompted a nuclear crisis.
One year on, we look at the economic effects the disaster has had on the country.
According to the Organisation for Economic Co-operation and Development (OEDC), the four prefectures most badly affected by the earthquake – Iwate, Miyagi, Fukushima and Ibaraki – account for 6 to 7 per cent of Japan's population and economic output.
Full extent of damage too early to assess
While pointing out that is is still "too early" to assess the full extent of the damage, the OEDC said the crisis is estimated to have caused 16 trillion to 25 trillion yen (€148 billion to €232 billion) of damage.
The organisation added that the immediate impact to the country's economy would be reduced output, followed by a boost a results of reconstruction efforts.
However, it warned that deflation – a problem in Japan even before the crisis – would be likely to stifle growth.
The fiscal situation reached "a critical point" in 2011, according to the OECD:
Chronic budget deficits were projected to push up gross public debt to an unprecedented 200 per cent of GDP, and net debt to 115 per cent in 2011. A credible and detailed medium-term consolidation plan that includes spending cuts and tax increases will thus be a top priority, while taking into account the need for reconstruction spending.
In January 2012, Japan posted its first trade deficit in more than 30 years, with a 2.7 per cent fall in exports on the previous year being blamed on the crisis caused by the earthquake and tsunami.
Exports
Japan is the fifth largest importer and exporter in the world, with its main export goods being cars, electronic devices and computers.
The country's exports tumbled following the disaster, hit by massive production losses – particularly in the auto sector.
In the short-term, the number of factories destroyed in the disaster resulted in huge losses across the nation. Production for major exporters like Toyota and Nissan was completely shelved for the best part of a month following the tsunami, according to the Wall Street Journal.
Knock-on flooding in Thailand, an main export partner, also caused significant interruption to production.
In June 2011, exports had fallen 10.3 percent year-on-year to 4.76 trillion yen (€4.56 billion) and analysts predicted a €2.4 billion hit to annual pre-tax profits in the sector.
Energy and waste
Before the crisis, nuclear energy accounted for about 30 per cent of electricity generation in Japan – however the crisis at Fukushima forced many offline. In response, crude oil imports rose by 21.3 per cent, liquefied natural gas imports increased by 37.5 per cent, and petrochemical imports rose by 39.5, according to the BBC.
Waste also became a major problem in affected areas: a tsunami travel at speeds of up to 800 kilometres an hour – as fast as commercial jets - devastating all that lies in its path, according to National Geographic.
The amount of rubble created by the disaster is equivalent to 11 years of waste in Iwate prefecture and 19 years of waste in Miyagi prefecture – and the estimated cost of waste disposal is Y776.7 billion (€7.32 billion), Japan's former Minister of Defence and National Security Adviser Yuriko Koike told BusinessWorldOnline.
The disaster completely destroyed 128,582 buildings, partly destroyed 243,914,completely or partly burned 281, and flooded 33,056, according to Koike .
Approximately 320,000 people lost their homes, of which more than 90 per cent continue to live in temporary housing. Where to rebuild their homes remains undecided.
Recommendations
The Tohoku region on the northeast of Japan was the area most badly affected by the tsunami. Locals in the region, which includes Fukushima prefecture, traditionally earned a living from livestock and fishing industries.
With a declared danger zone of 30km around the stricken plant, and contaminated water believed to have leaked into the surrounding ocean, the 8,000 evacuated residents would not be likely to return to such livelihoods – even if the authorities allowed them to return home.
The OECD has recommended a New Growth Strategy for Japan , outlining four main areas of focus: green innovation, health care, economic integration with Asia, and regional development – noting that the government should rely "primarily on regulatory reform rather than on costly fiscal measures."
The Strategy also highlights some hope for the Japanese economy by focusing on key challenges – particularly climate change and population ageing – which it says can be turned into "sources of growth". The plan hopes to focus energy on reforming the education sector and addressing labour market dualism.
It also stresses the need for further bilateral and regional trade agreements with other Asian countries, and the removal of barriers to foreign direct investment and foreign workers.