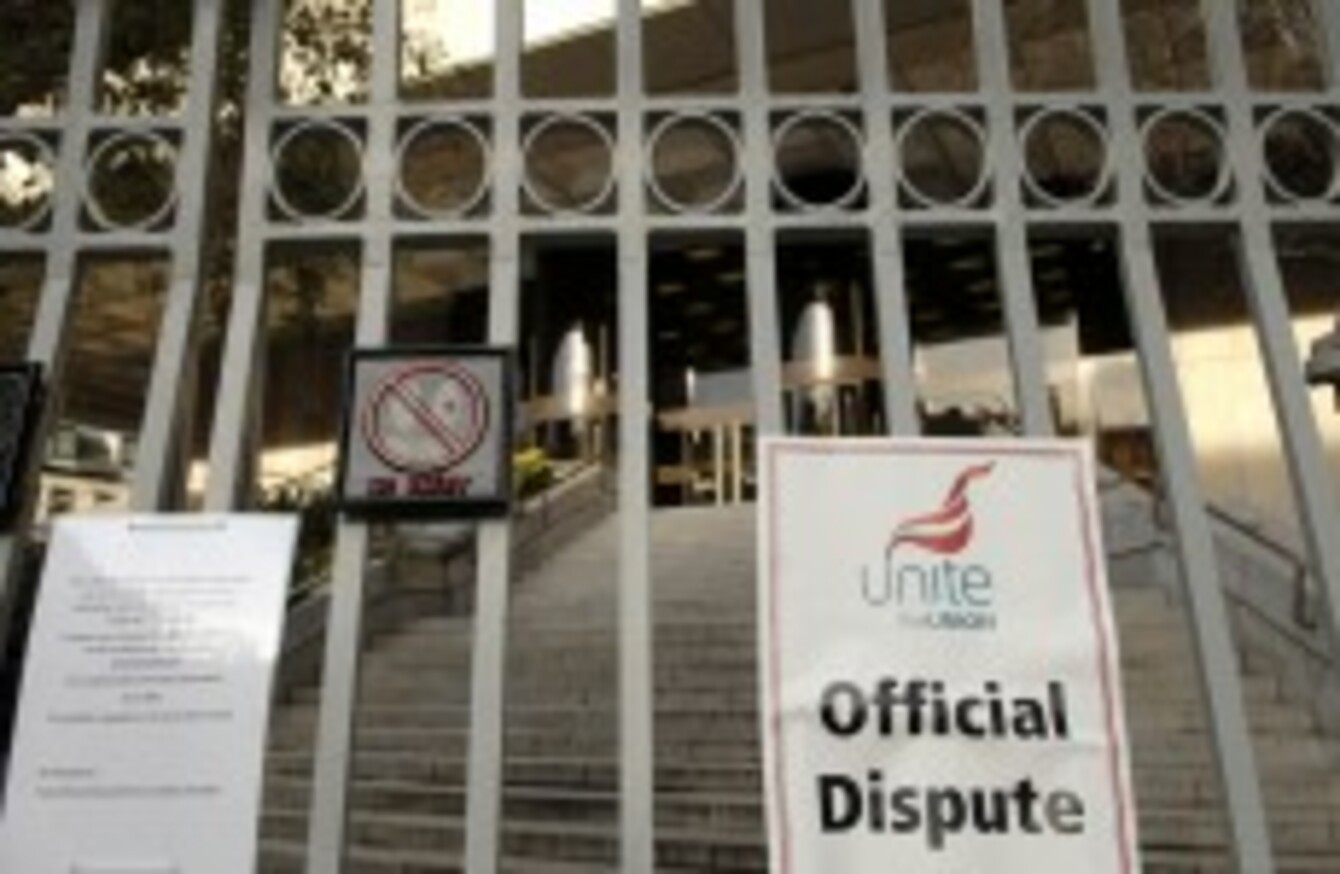 Image: Laura Hutton/Photocall Ireland
Image: Laura Hutton/Photocall Ireland
NEW FIGURES SHOW that a total of 3,695 days were lost to industrial disputes in Ireland in 2011.
The figures from the Central Statistics Office show that last year registered a decrease on 2010 which saw 6,602 days lost to industrial disputes.
In contrast there were 329,593 days lost in 2009, due in large part to public sector disputes.
There were a total of eight industrial disputes in 2011 involving 1,384 workers. This compares to fourteen disputes in 2010 involving 511 workers.
The CSO report also found that there were two disputes during the fourth quarter of 2011 involving a total of 580 workers, compared to one dispute during the same period in 2010 which affected a total of 31 workers.