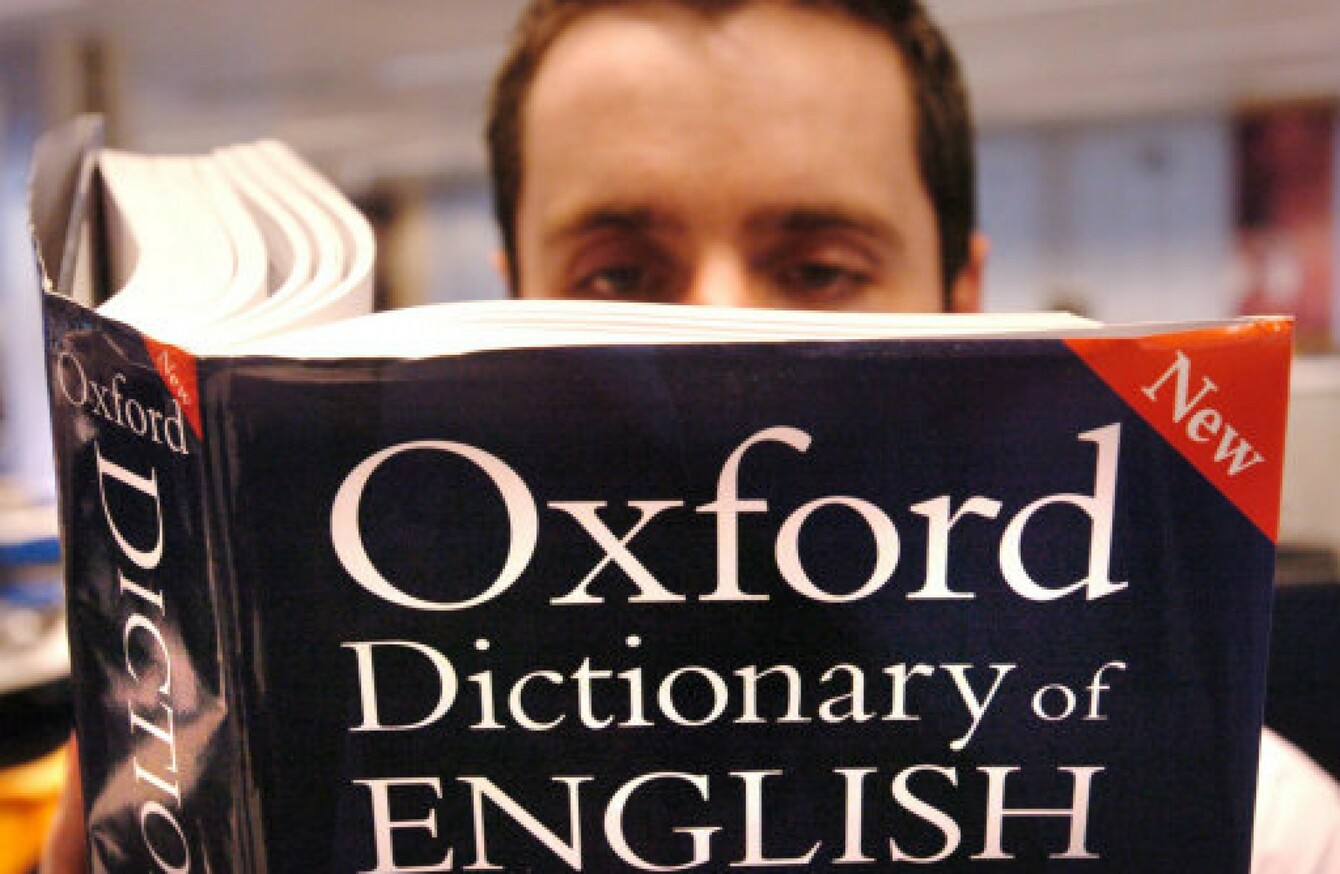 Image: PA Wire/Press Association Images
Image: PA Wire/Press Association Images
SOME 1,200 NEW words have been included in the latest edition of the Oxford English Dictionary (OED).
Moobs, gender-fluid and the acronym Yolo, meaning you only live once, are among the new entries. The social media expression was included after Fomo, fear of missing out, was introduced in 2015.
Moobs describes unusually prominent breasts on a man, typically as a result of excess pectoral fat.
Gender-fluid refers to a person who doesn't identify with a single fixed gender.
Other examples include Yogalates – pilates exercises combined with yoga techniques, cheeseball – someone or something lacking taste, style or originality, or the breaded and deep fried cheese appetiser.
'Westminster bubble' – describes an insular community of politicians, journalists, and civil servants, who appear to be out of touch with the experiences of the wider British public. It was first used in 1998.
The chief editor of the OED, Michael Proffitt, said the latest update "confirms the OED as one of the largest and longest-running language research projects in the world".
In the latest update in May, words most commonly heard on the streets of Hong Kong and Singapore like "yum cha" and "wah" entered the Oxford English Dictionary.