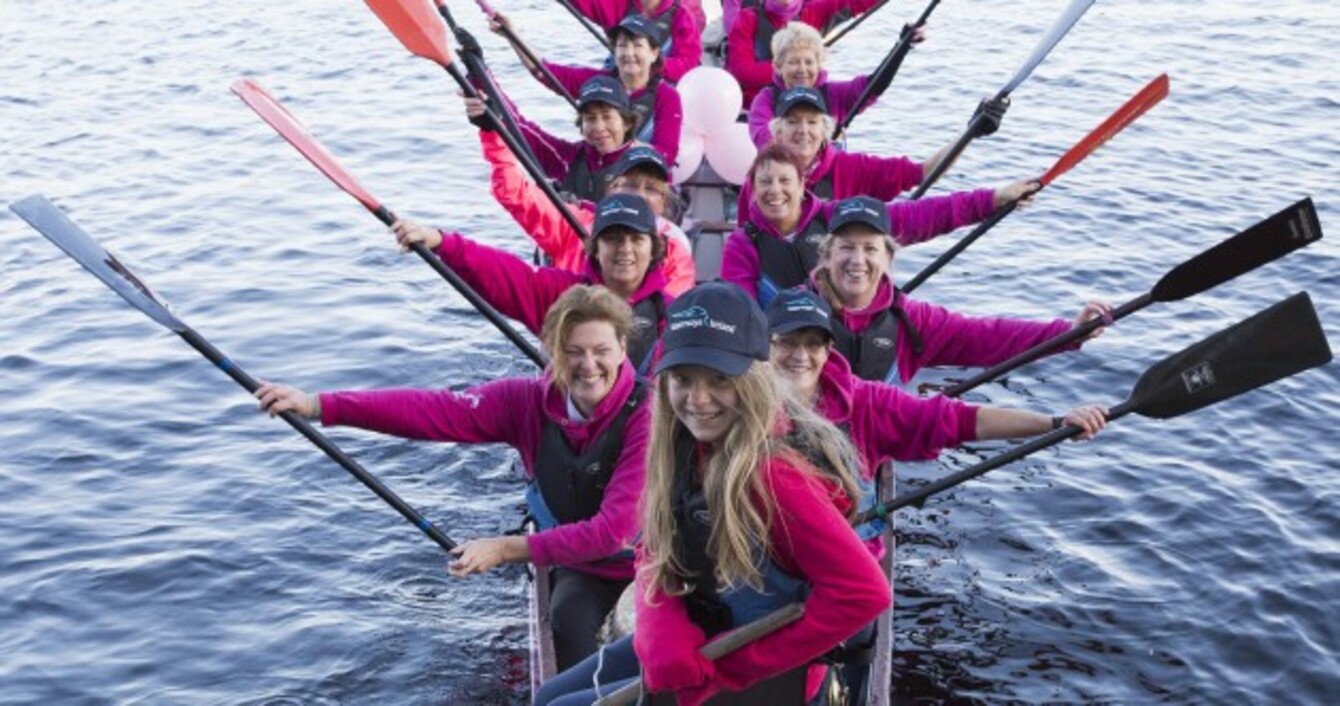 Image: Andres Poveda
Image: Andres Poveda
DUBLIN'S CANAL IS set to look pinker than usual today as the Irish Cancer Society marks the end of its 'Paint it Pink' month.
A remembrance walk will take place from Portobello Bridge to Grand Canal Dock at 4pm, before an outdoor screening of Pretty in Pink at 5.45pm.
The event is also being held in memory of members of the breast cancer dragon boat team the Plurabelle Paddlers. The team race dragon boats in order to build up their upper body strength after treatment for breast cancer.
The Irish Cancer Society's 'Paint it Pink' campaign ran throughout the month of October and was aimed at raising awareness as well as funds for breast cancer care and research.
The group is still encouraging people to donate €4 by texting the word 'Pink' to 50300.
They also want people to post pictures from today's event on social media using the hashtag #PINKPICS.
Waterways Ireland, Happenings and Balloonman.ie are organising the event.
Marian O'Dea, Chairperson of the Plurabelle Paddlers, has urged people to attend so they can learn more about what the group does.
"We are very touched by Waterways Ireland hosting this event in celebration of our team members who have died in the past year.
Since 2010 when we set up Ireland's first breast cancer dragon boat team on the Grand Canal Dock, they have given us amazing support. We look forward to training in a 'pinked' dock on Saturday and hope people will come down to support us and learn about what we do.
More information about today's event is available here.